Curves & Arches: Honey & Muse
Hairdressing
Salon Spaces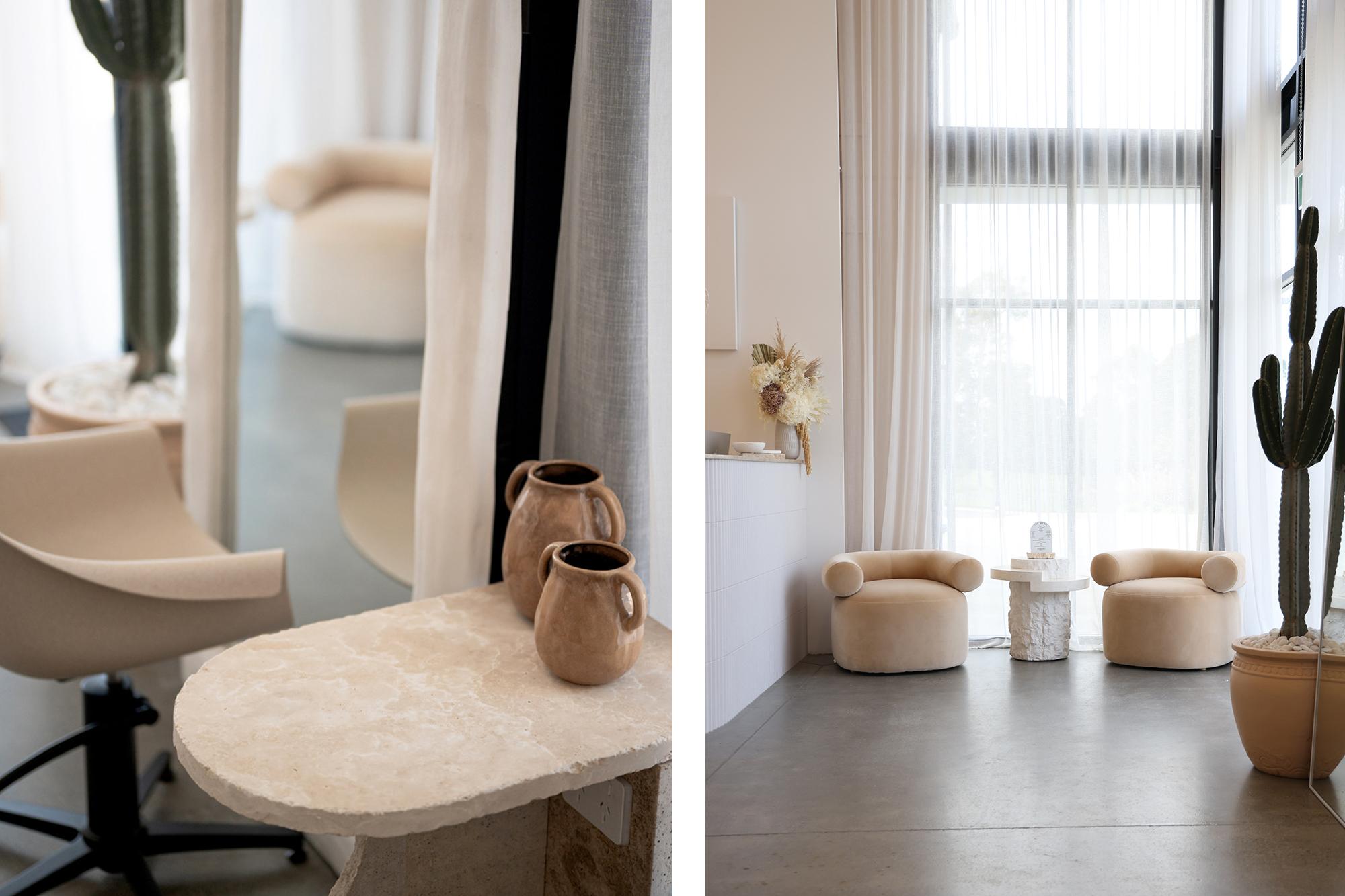 A masterclass in Curves & Arches
and how to incorporate them in and around the salon
Unless you've been living under a rock, you've probably noticed that Arches & Curves in salon interiors are having a moment. From arched doorways, curved shaped furniture and decor, they're everywhere and we're loving it.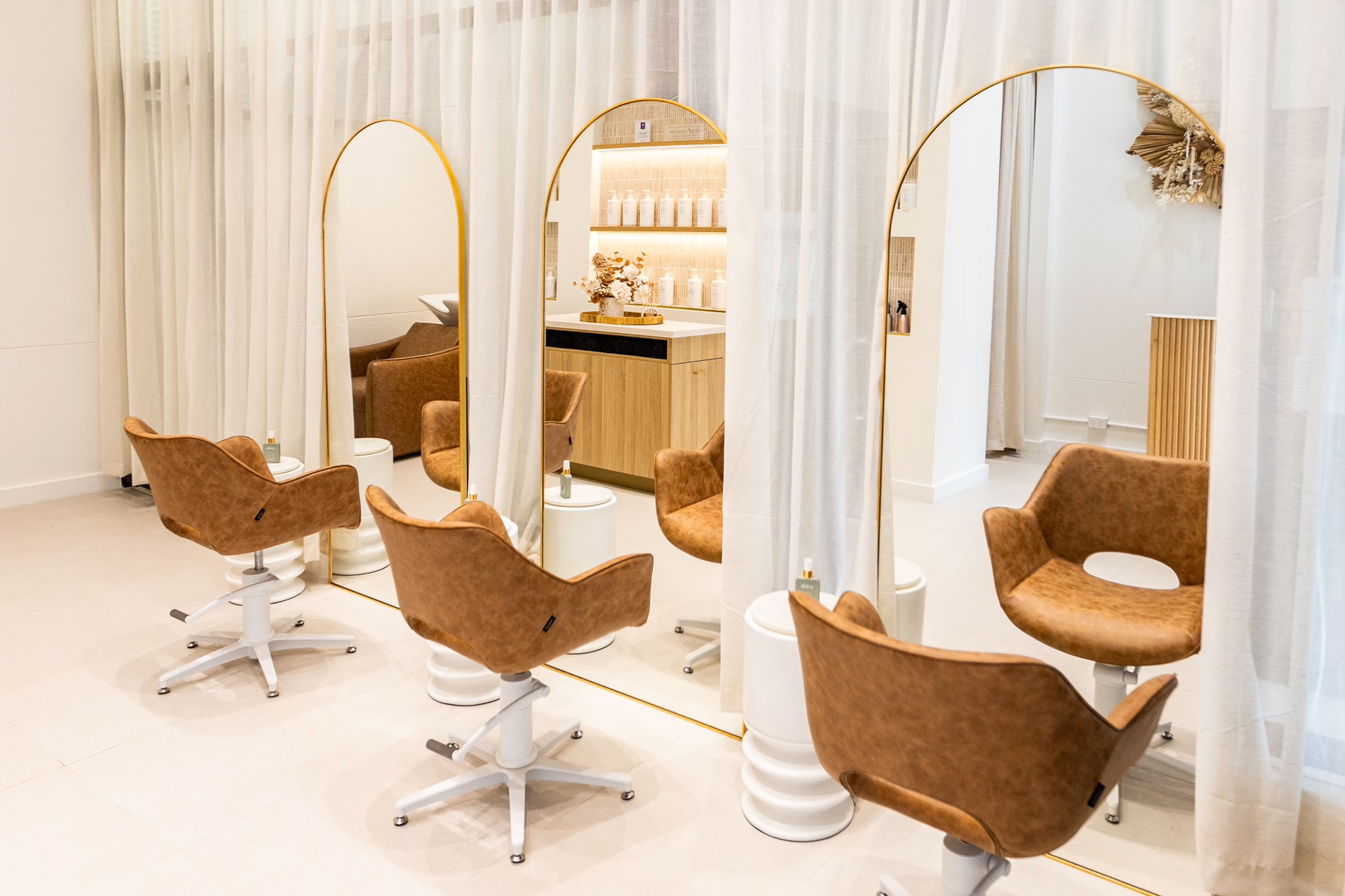 Honey & Muse, Illawarra's longest running hair studios located in Wollongong NSW, perfects this trend and shows how you can incorporate them in and around your salon.
Salon owner Jess took over the salon and created a space with the primary focus of showcasing their dedication to their clients and aspire to bring about their beauty and confidence while leaving the chaos behind.  Jess worked alongside Interior Designers; Studio ANR who excels in salon interior design and helped brought her dream salon to life.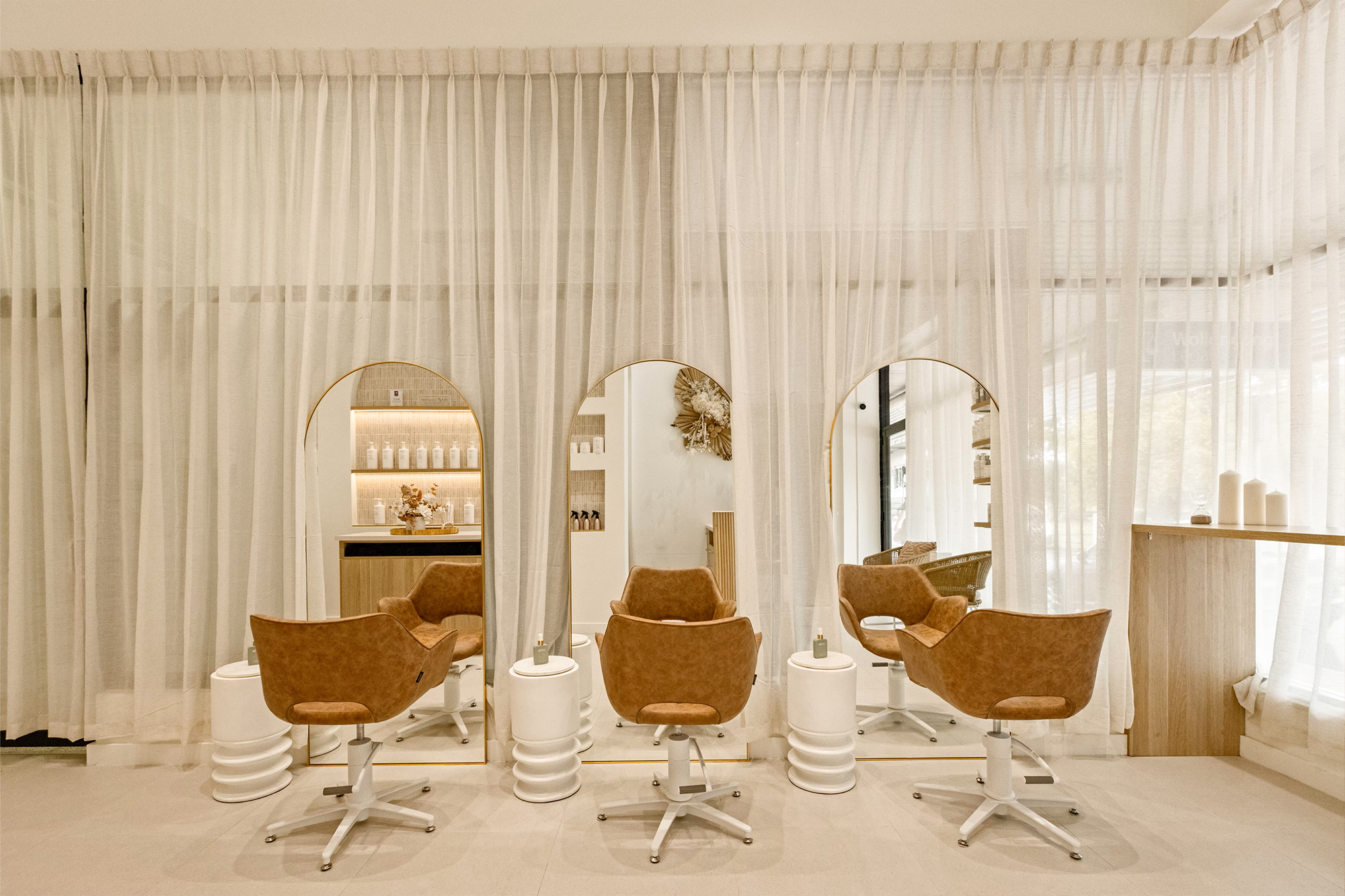 Arched Salon Mirrors
To get the look, Comfortel's San Remo Brass Mirrors are the perfect choice that adds a touch of luxury. Honey & Muse incorporate softness by adding sheer white curtains behind to cover open windows without sacrificing the style; the perfect small touch which has a big impact on the overall design.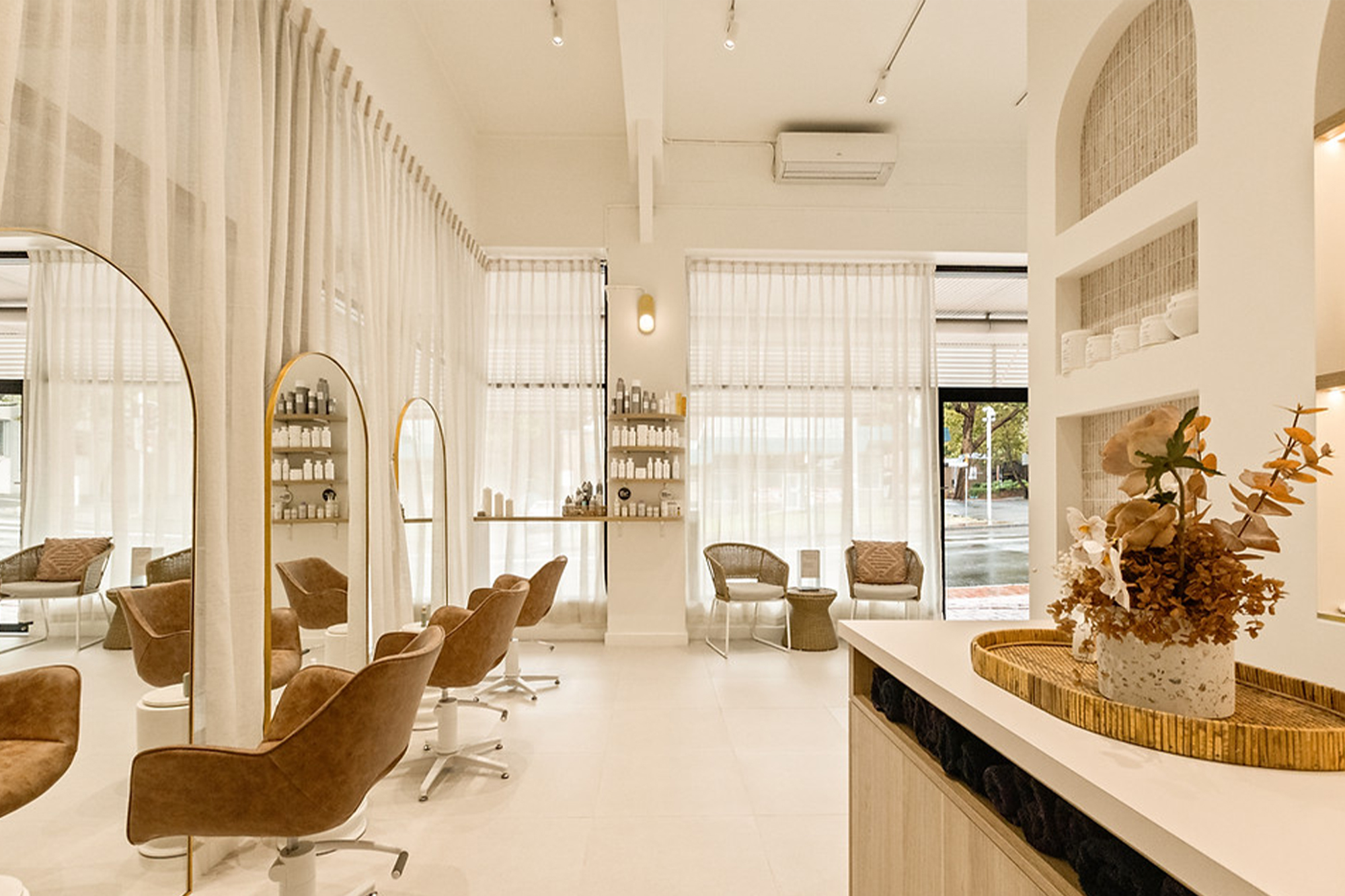 Curvy Salon Furniture & Reception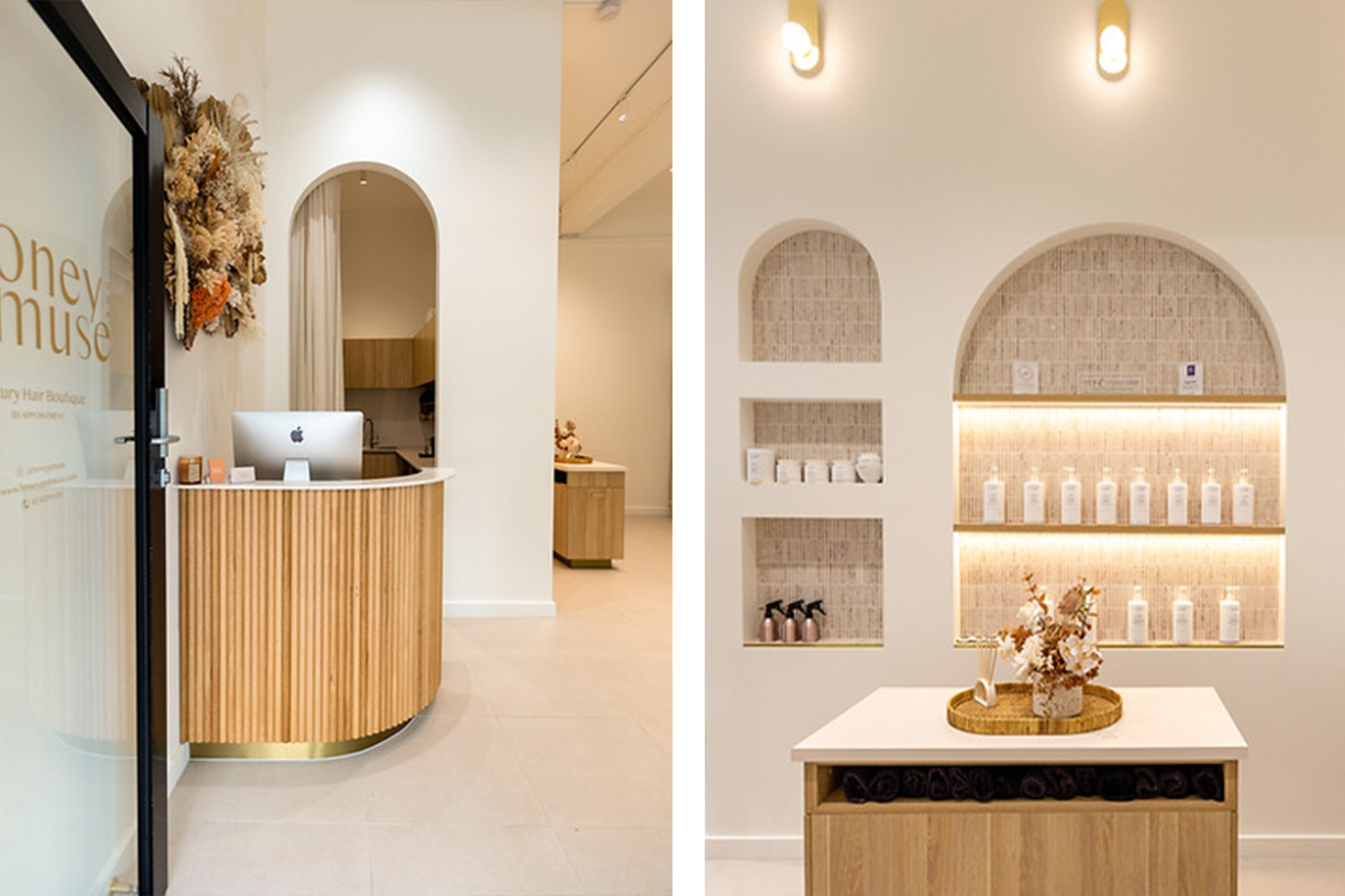 Arched Doorways and Recessed Shelves. 
Curved doorways and Arched Recessed Shelves are the perfect addition for Honey & Muse and bring together all the matching elements in this salon space.
Consider adding curved recessed shelves to your salon. They suit any space in the salon and are perfect for décor or retail. Go bigger and incorporate a recessed arched shelf for your shampoo and essentials within the wash area.

Don't Forget Texture.  
Of course, we couldn't finish this round up of curved salon interiors without mentioning a less in-your-face way to embrace the trend, and that's through texture. In Honey & Muse, the variety of textures within the salon space brings depth back into this space. This elevates the overall style and completes the look.
Embrace Textures, How to get the Salon Look:
Start with neutral tone. Selecting a neutral primary pallet allows for accent colour to be used in smaller sections to create depth and warmth.

Add plaster, terrazzo, and terracotta. In classic Mediterranean style, these materials are major elements that instantly transport you to a European getaway.

Textured walls and exposed beams are part of the look, but also curved ceilings and doorways.

Introduce creamy blush, sandy and beiges tones for your furniture to enhance a contemporary look.

Add some compelling texture and play with continuous patterns (Think Tiles and Bricks)
Get the look with Comfortel Salon Furniture
Salon: Honey and Muse ,Shop 5 69/73 Burelli Street Wollongong NSW
@honeynmuse
Salon Furniture: Comfortel Salon Furniture www.comfortel.com.au
Photographer & Media Agency:  CTRL
Trade Industries Group: Construction & Fit Out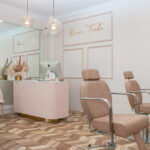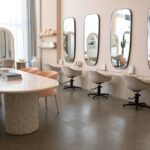 Hairdressing
Salon Spaces