Alfresco: Inner Sanctuary
Salon Design Inspiration: Shop the Style
YOUR DESIGN STYLE
A connection to nature, that welcomes the outdoors in. 
Create a cosy, communal vibe in the salon with an abundance of sunlight, filled with natural looking, textured furnishings.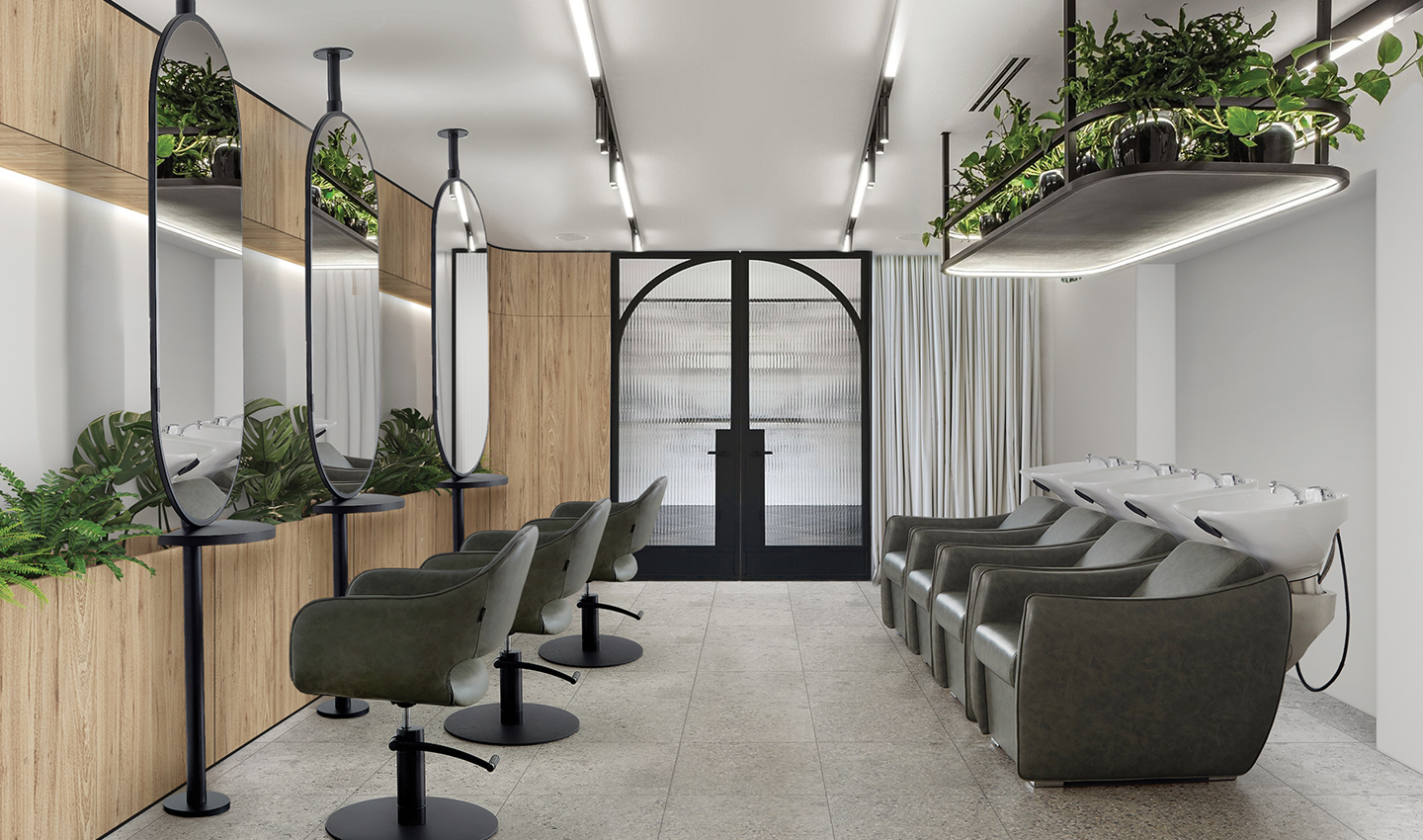 Alfresco: Inner Sanctuary – Embrace Nature in Your Salon
Imagine a salon space that connects you with nature and brings the outdoors in. With our Alfresco: Inner Sanctuary collection, you can create a cozy, communal vibe filled with sunlight and natural looking, textured furnishings. This design style, enriched with wood finishes and natural finishes, gives an earthy twist to your salon, making it a true oasis for your clients.
Salon Design Inspiration: Shop the Alfresco Style with Sage Green, Textured Black, and Timber Salon Furniture
Elevate your salon design with lush foliage and a nature-inspired palette. Our collection features a harmonious blend of sage green, textured black, and timber salon furniture with matte black metal finishes. These elements come together to create a tranquil sanctuary, where your clients can relax and rejuvenate. Shop the Alfresco style today and let your salon resonate with the serene vibes of nature.
<
_______
Browse Gallery
_______
>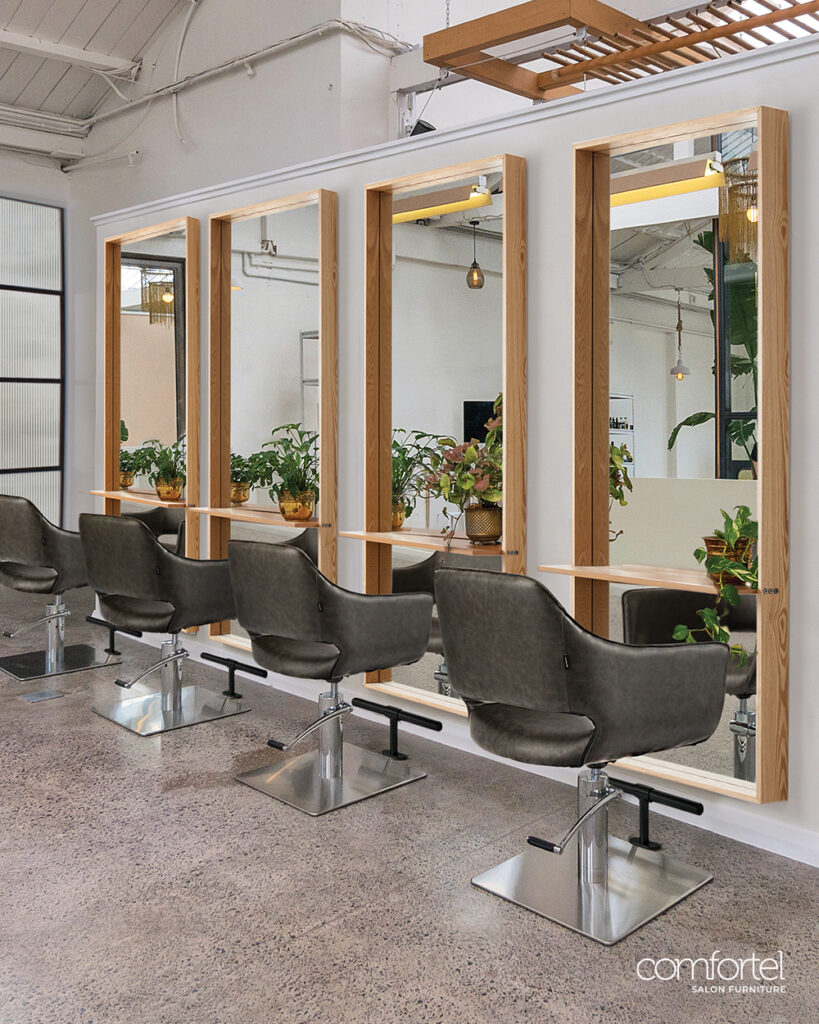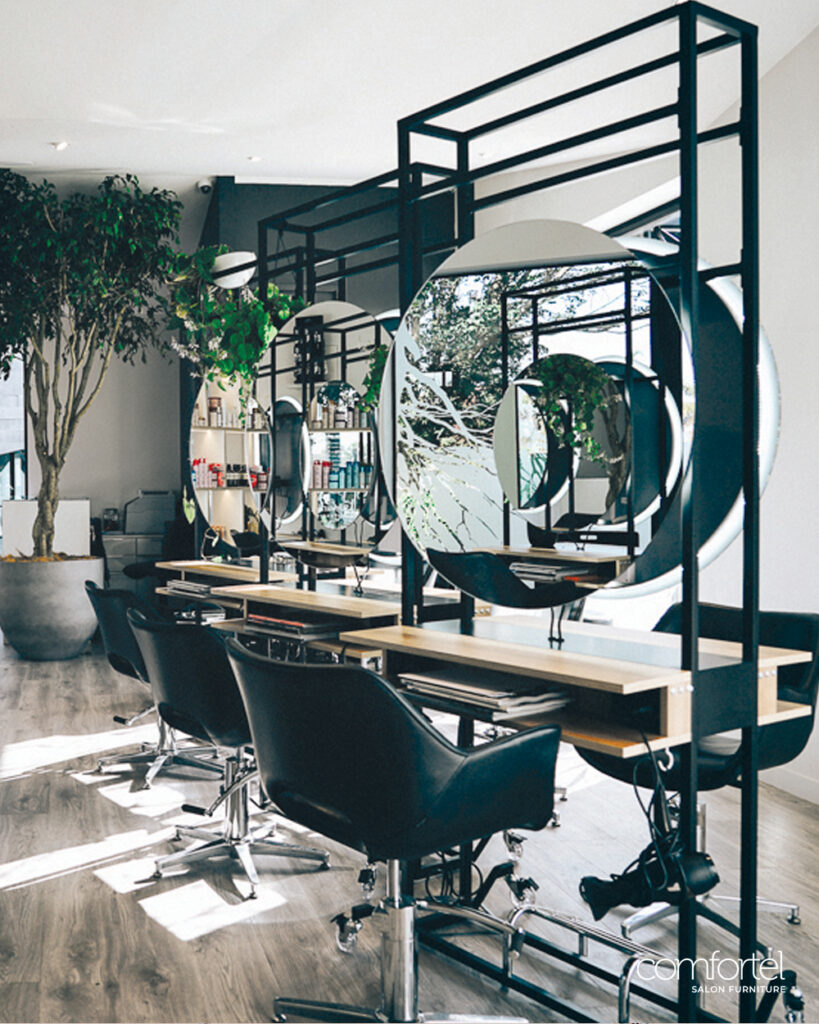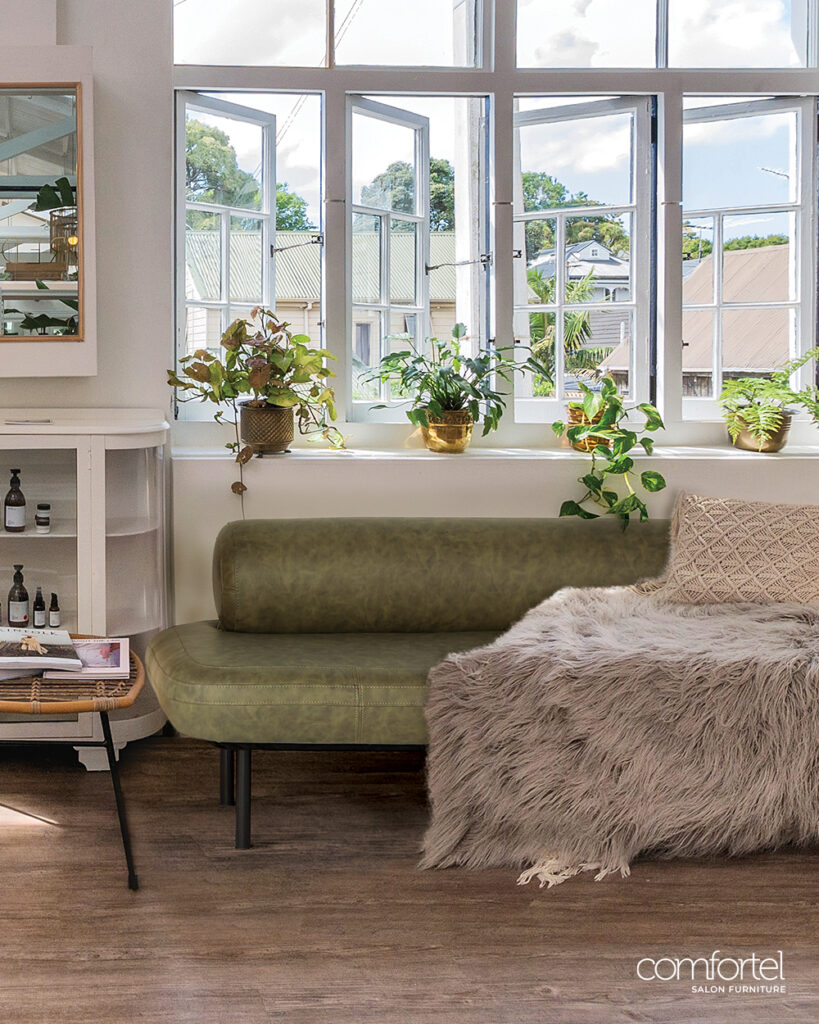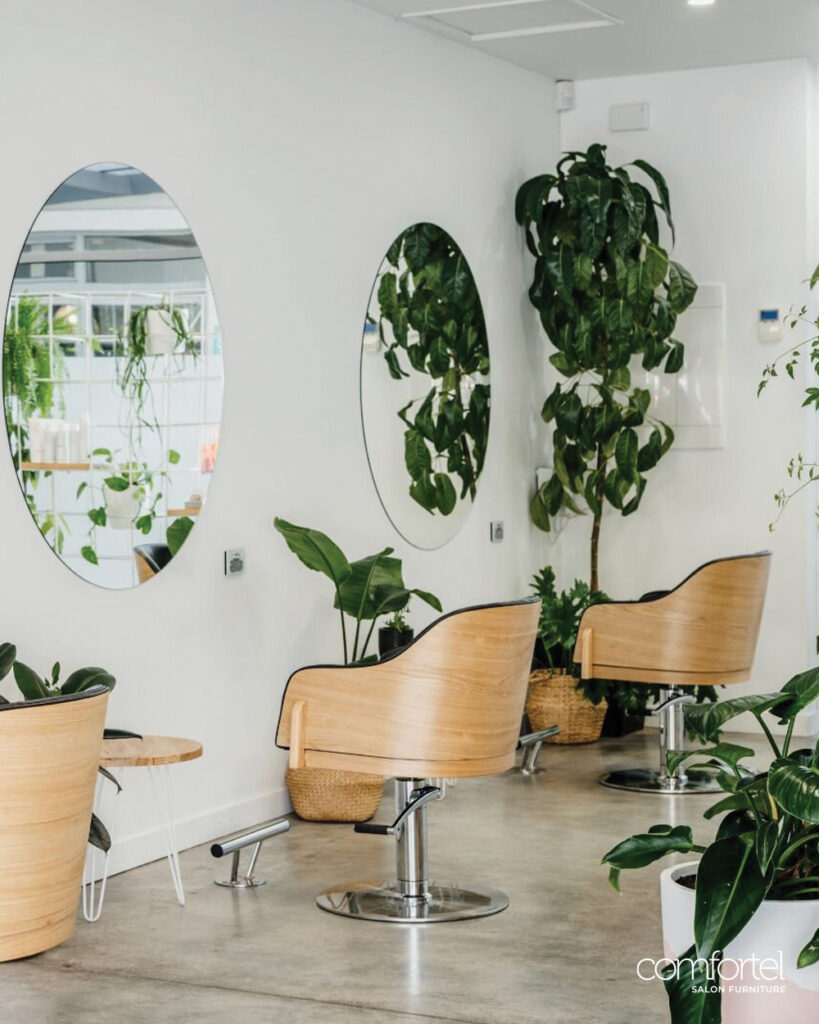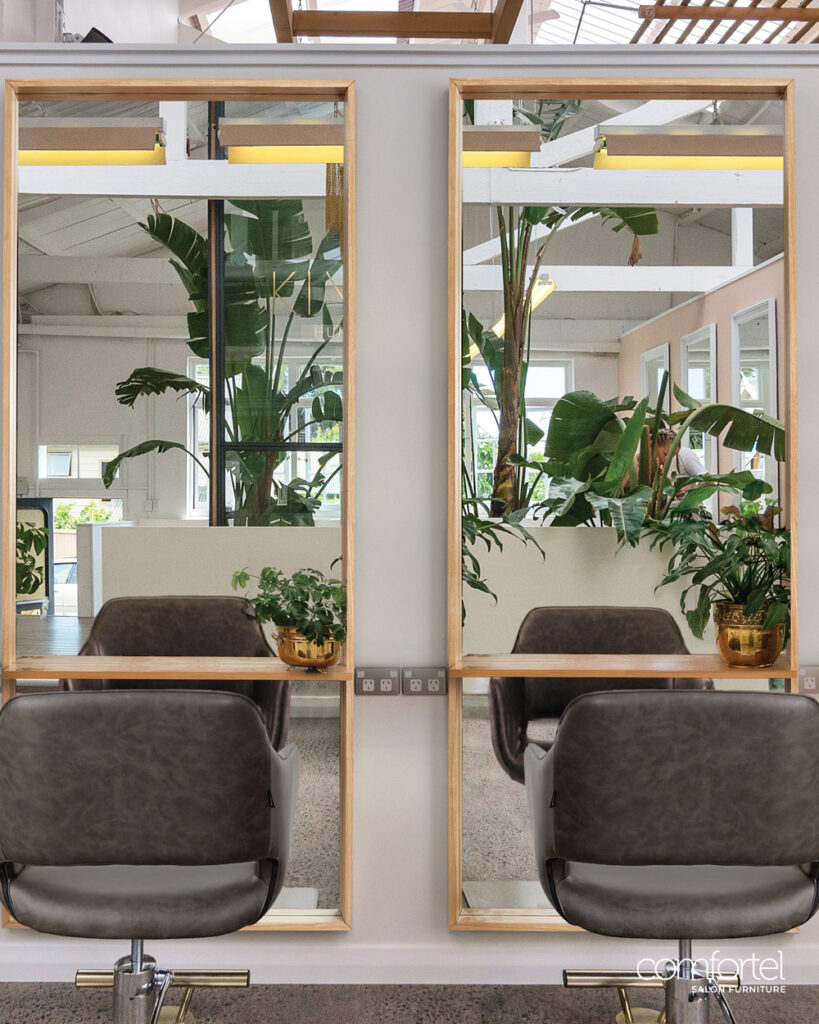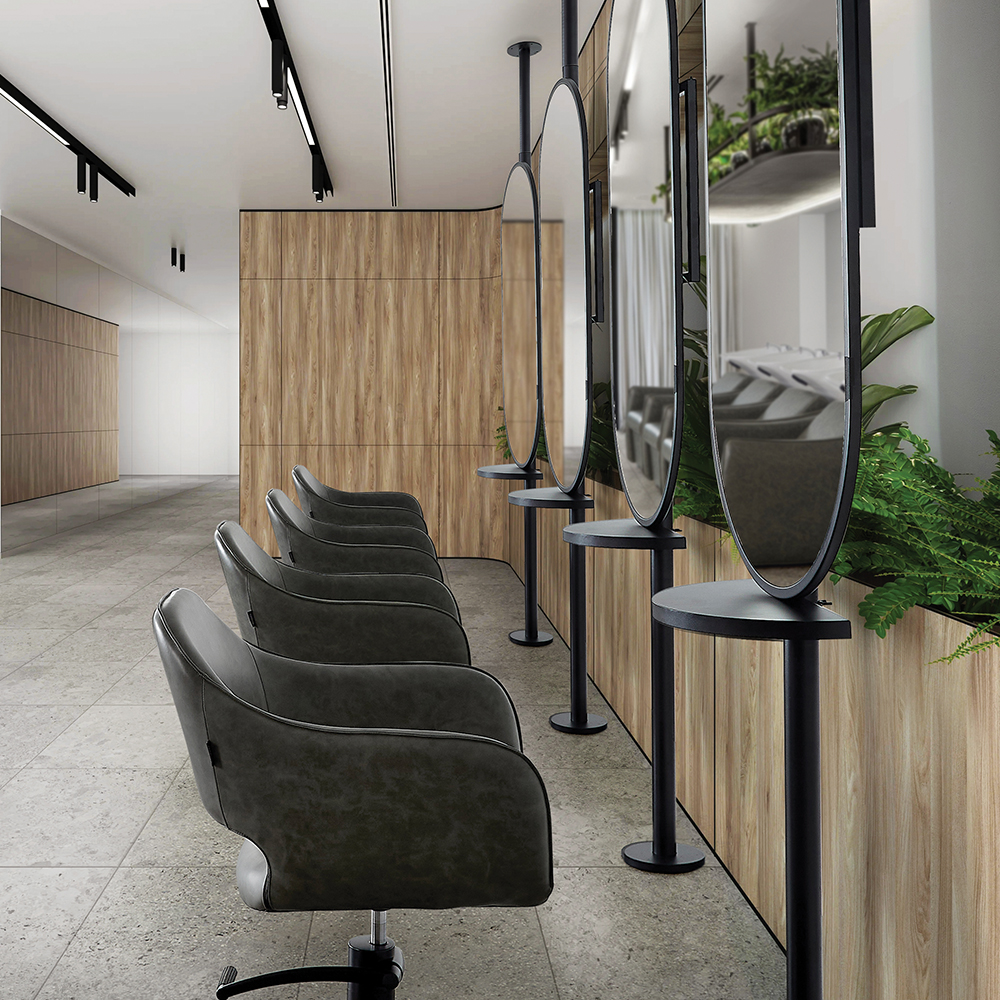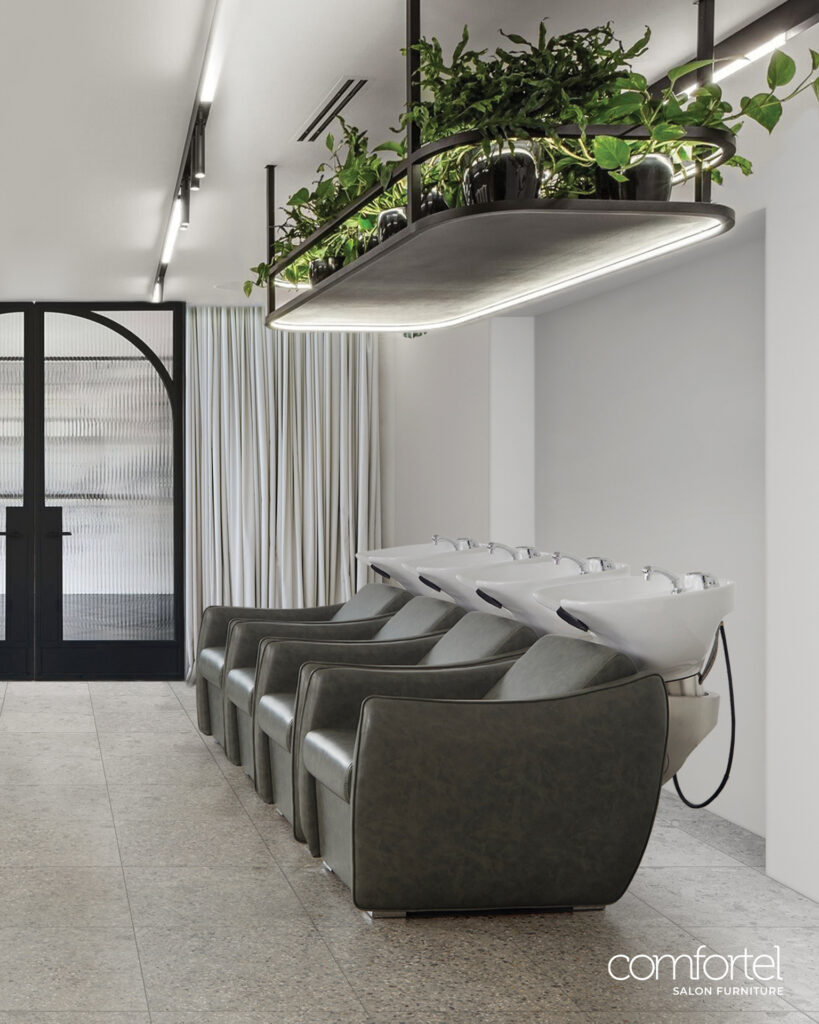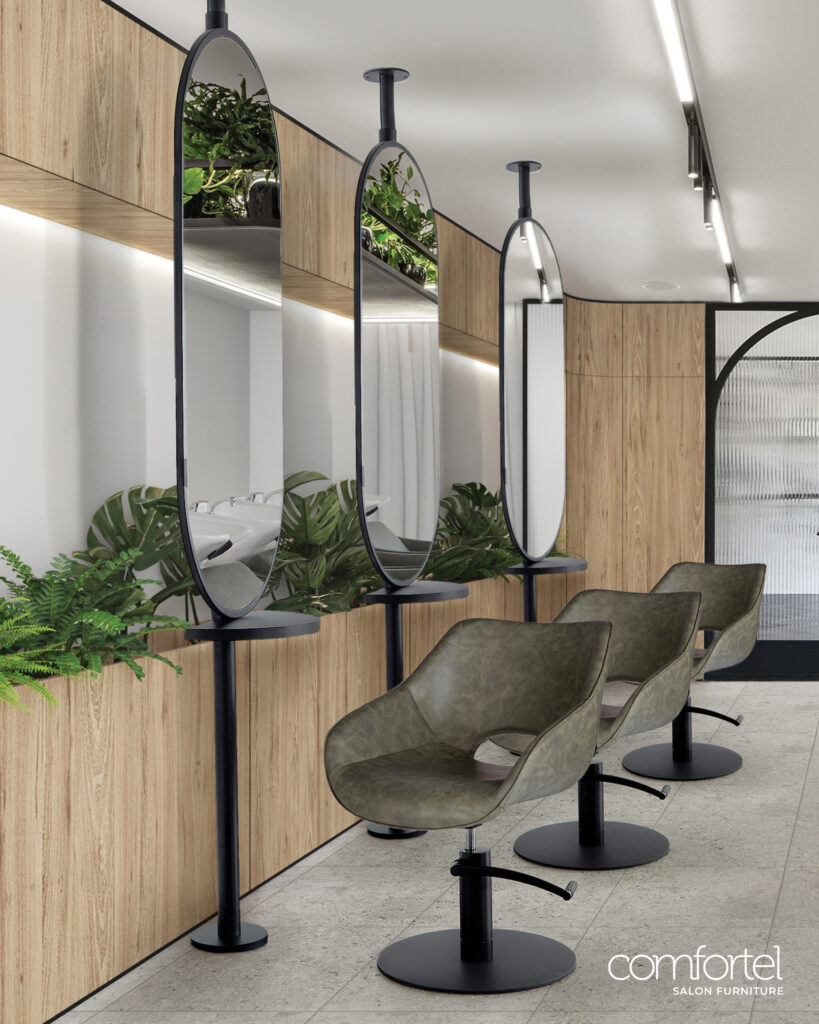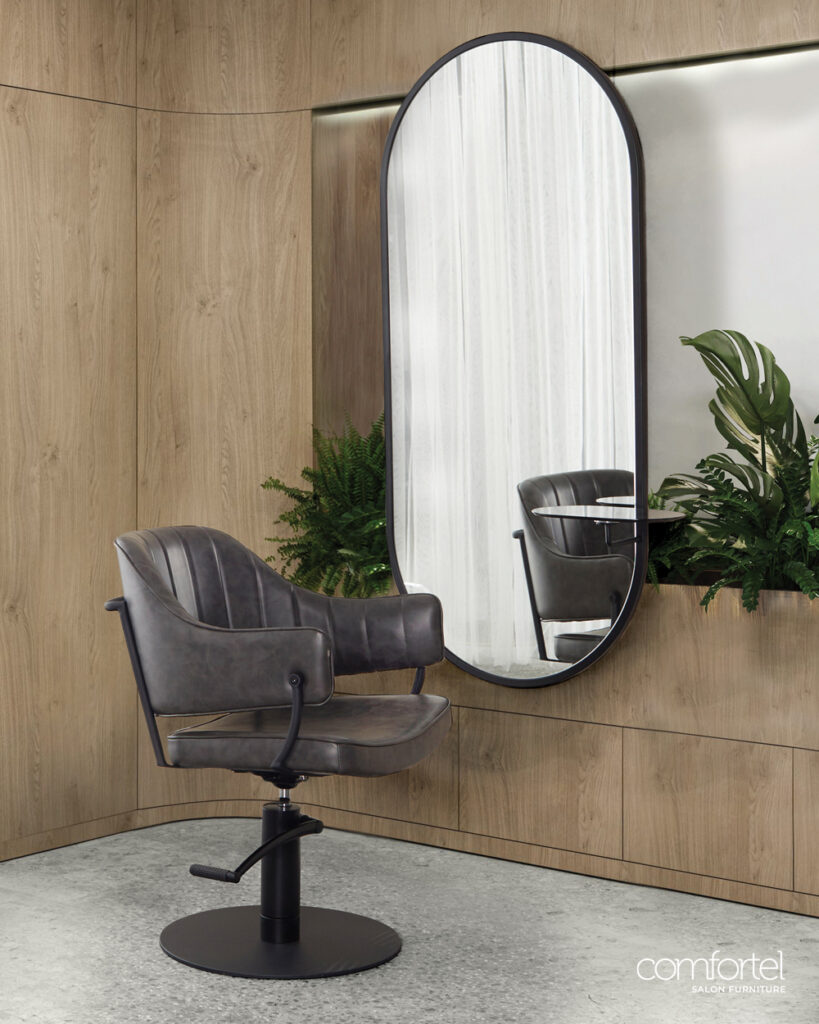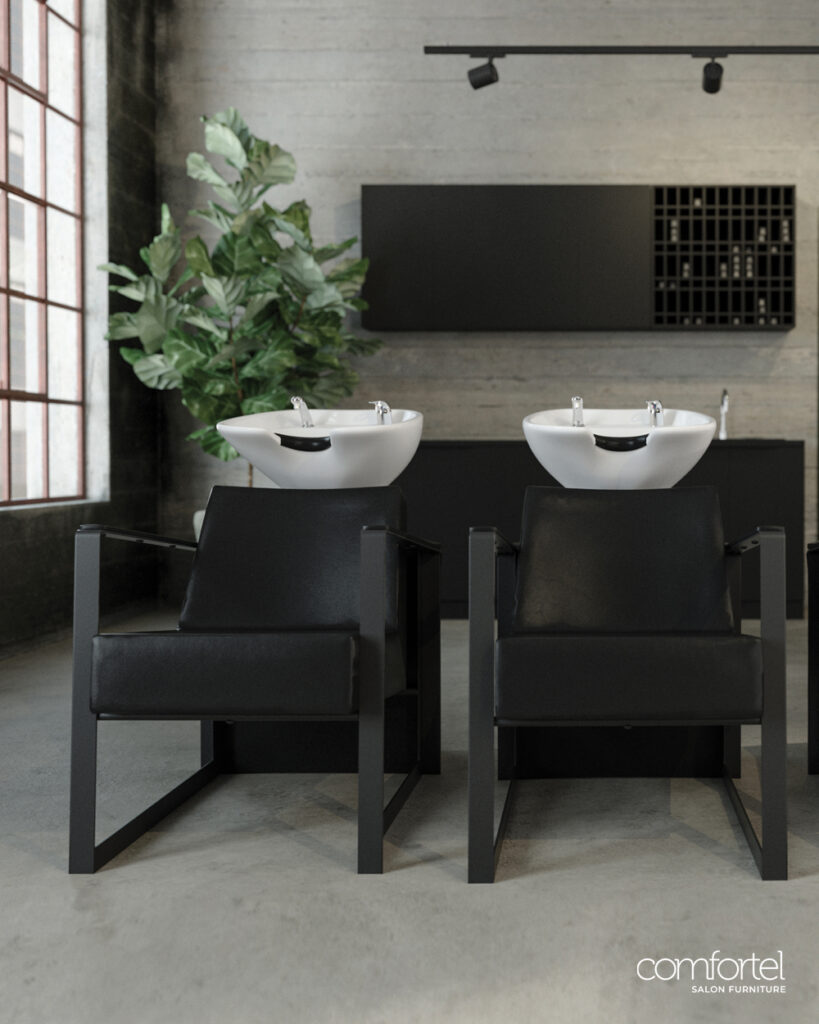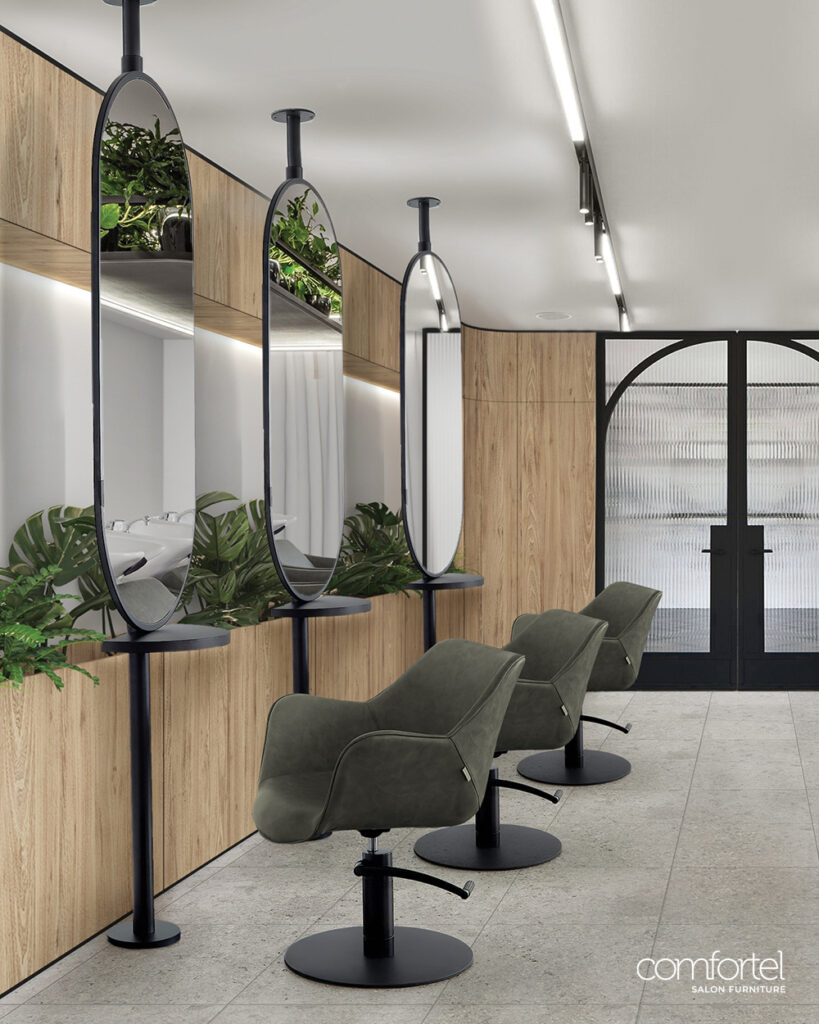 Make a statement with indoor plants.


It can make a big difference to style up the space for a look that's down to earth. 
Love the Style? See it in Salons
@ComfortelFurniture
get the look
Harriet Connect Wash Lounge With Massage - Textured Black
Electric Reclining Shampoo Lounge & Hairdressing Basin with Massage
Style:

1535.01