Mediterranean Moments: Franki The Salon
Hairdressing
Salon Spaces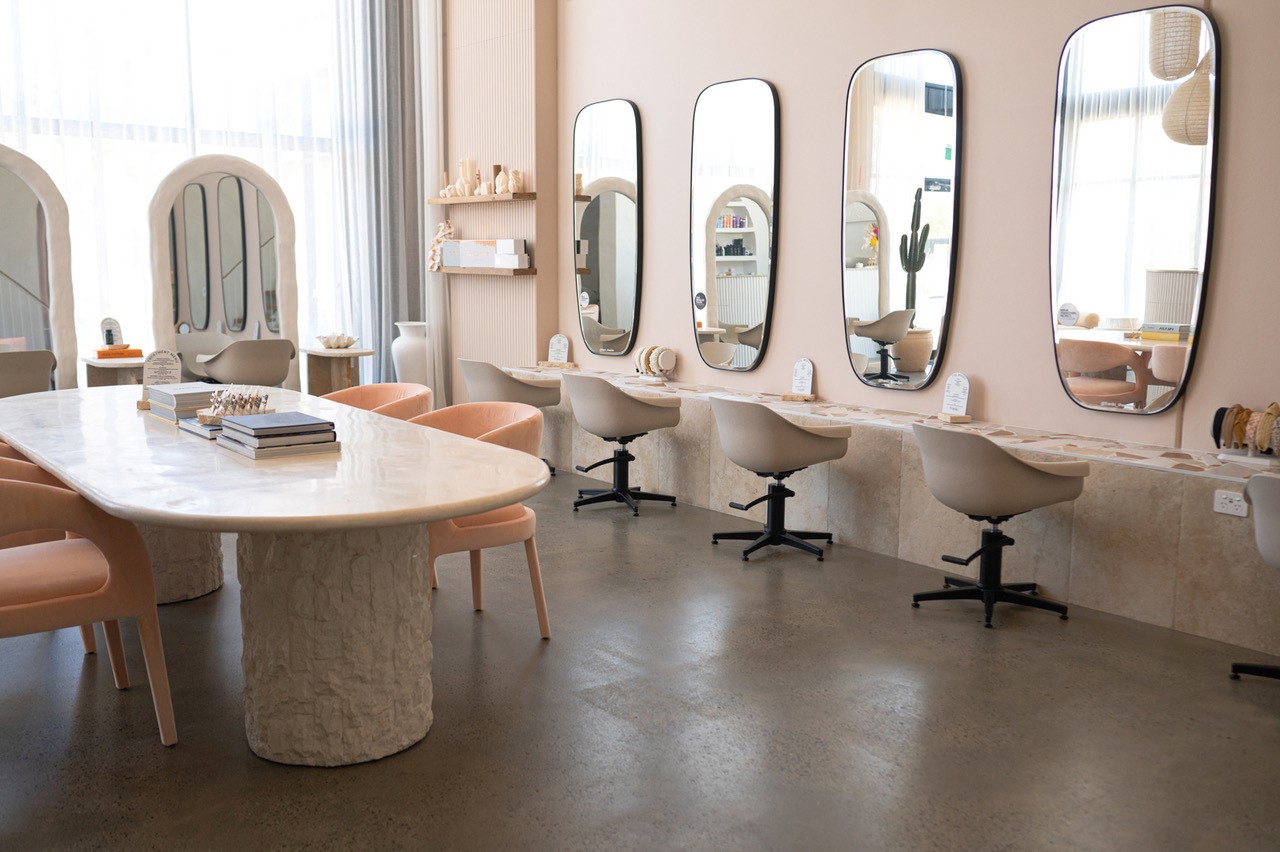 Embracing Textures of the Mediterranean with Franki The Salon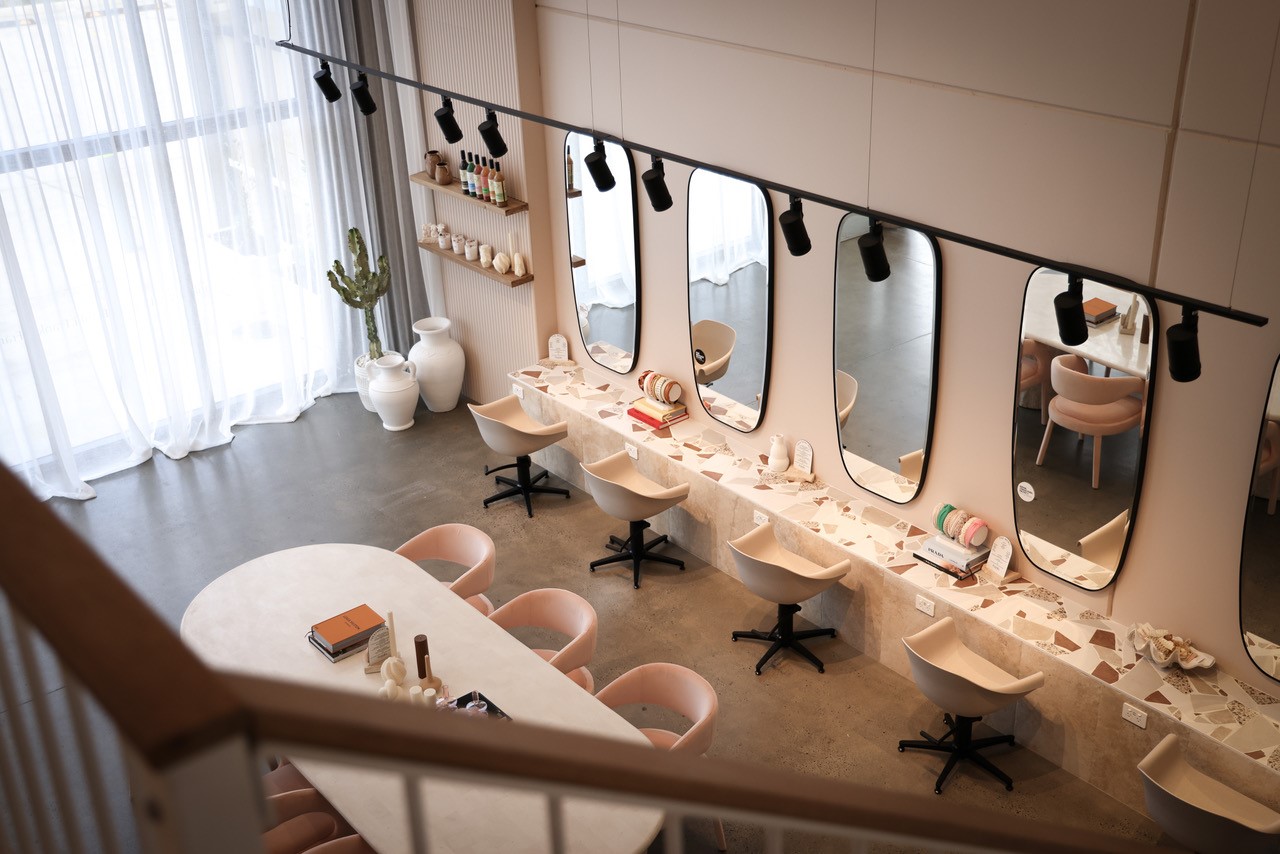 Europe, especially the Mediterranean was the major inspiration for Franki The Salon, Central Coast's newest premium hair destination. 
Located in North Wyong salon owner Emily alongside her husband Corey, had a vision and nothing was stopping them from achieving it.  Not even Covid Lockdowns…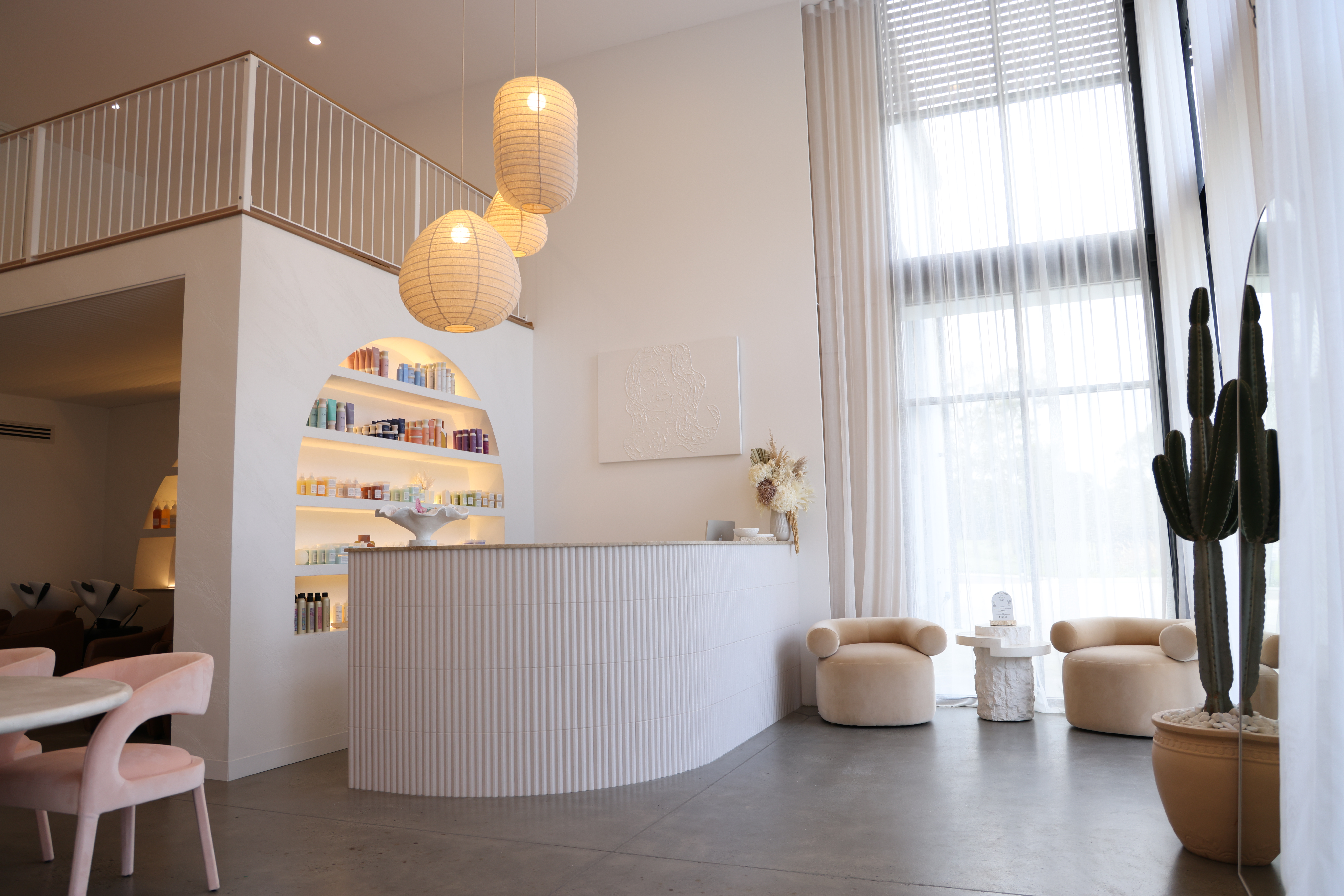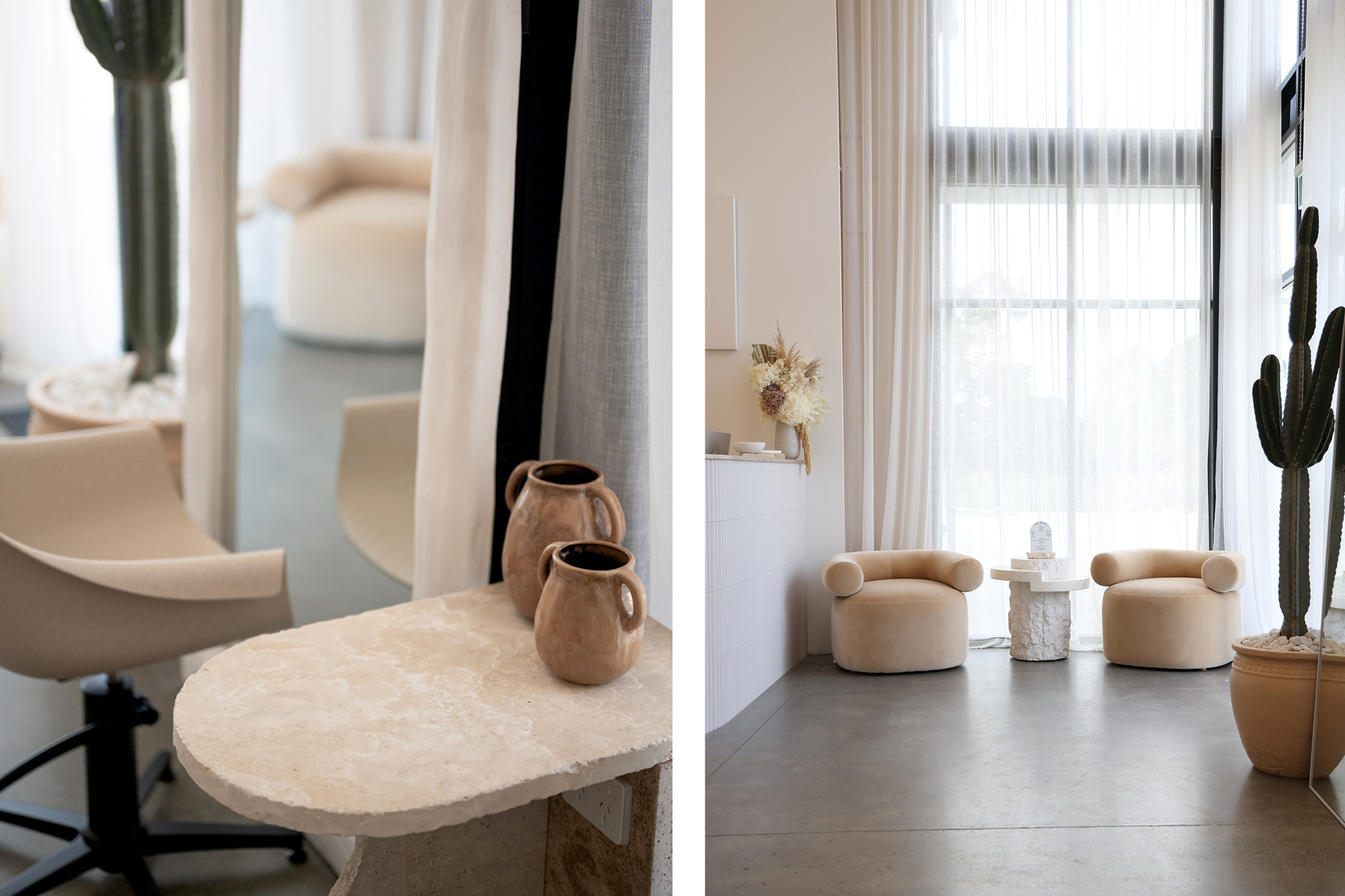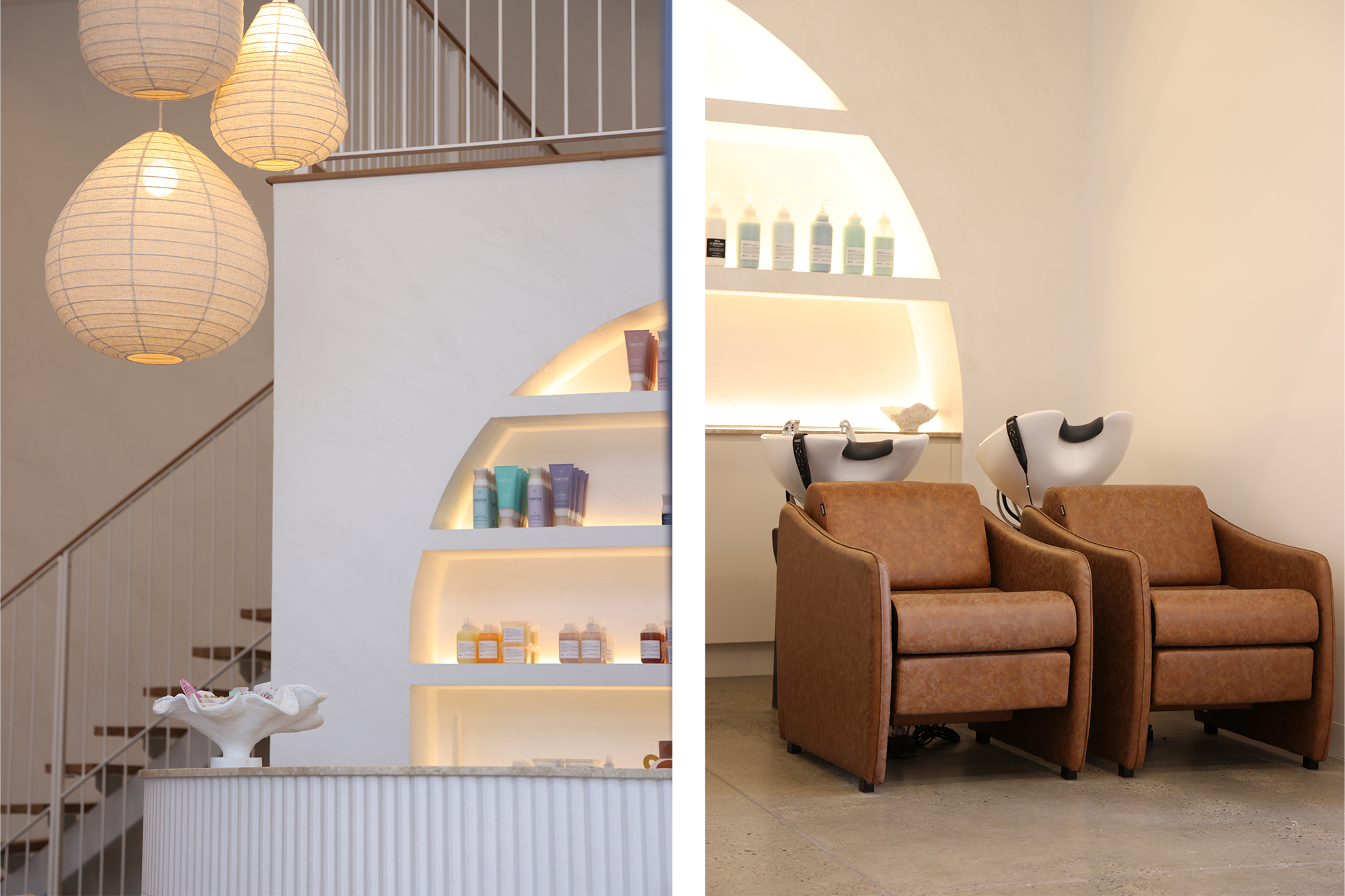 Furniture and Decor
Focused on warm and earthy tones while incorporating natural materials, Emily envisioned developing a space for clients to immediately feel welcomed and relaxed the moment they step through the doors.

A neutral colour pallet and clean, curved lines creates the perfect base for a calming environment. Dashes of blush, tan and terracotta draws warmth and comfort into any room and Comfortel's Harriet Tan Electric Wash Lounge adds texture and a bold element.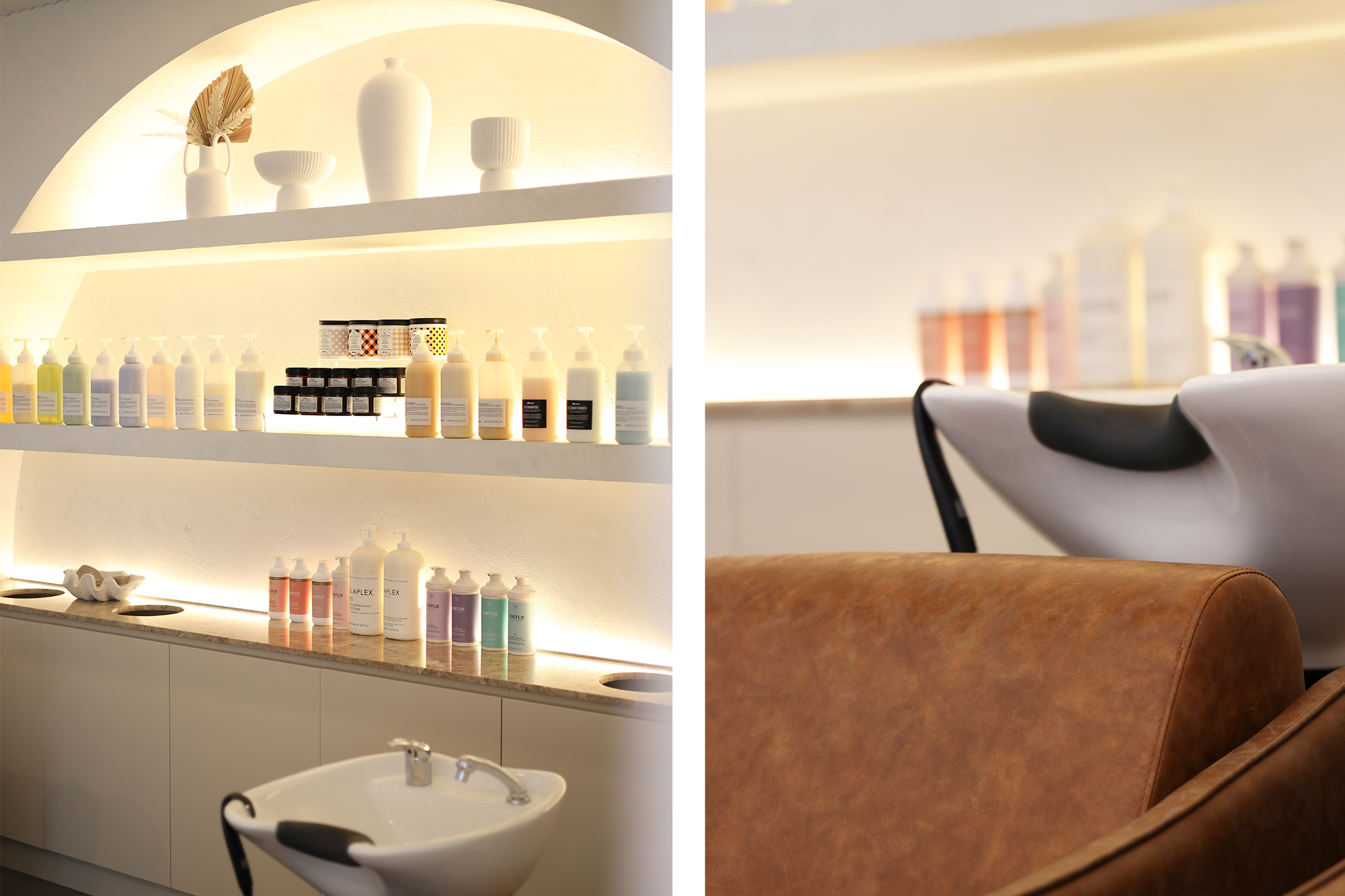 The neutral salon chair, 'Eco' is a Salon Chair with a difference. Made of renewable wood and recycled or post waste plastic (& stain free!), another exclusively by Comfortel pairs perfectly with their custom Terrazzo style benches and matte black tall mirrors.
Emily made a statement by adding a custom reception desk as well as side tables layering perfectly alongside the Venetian Plaster Arches and polished concrete floors embracing a range of textures commonly seen in traditional and modern Mediterranean interiors.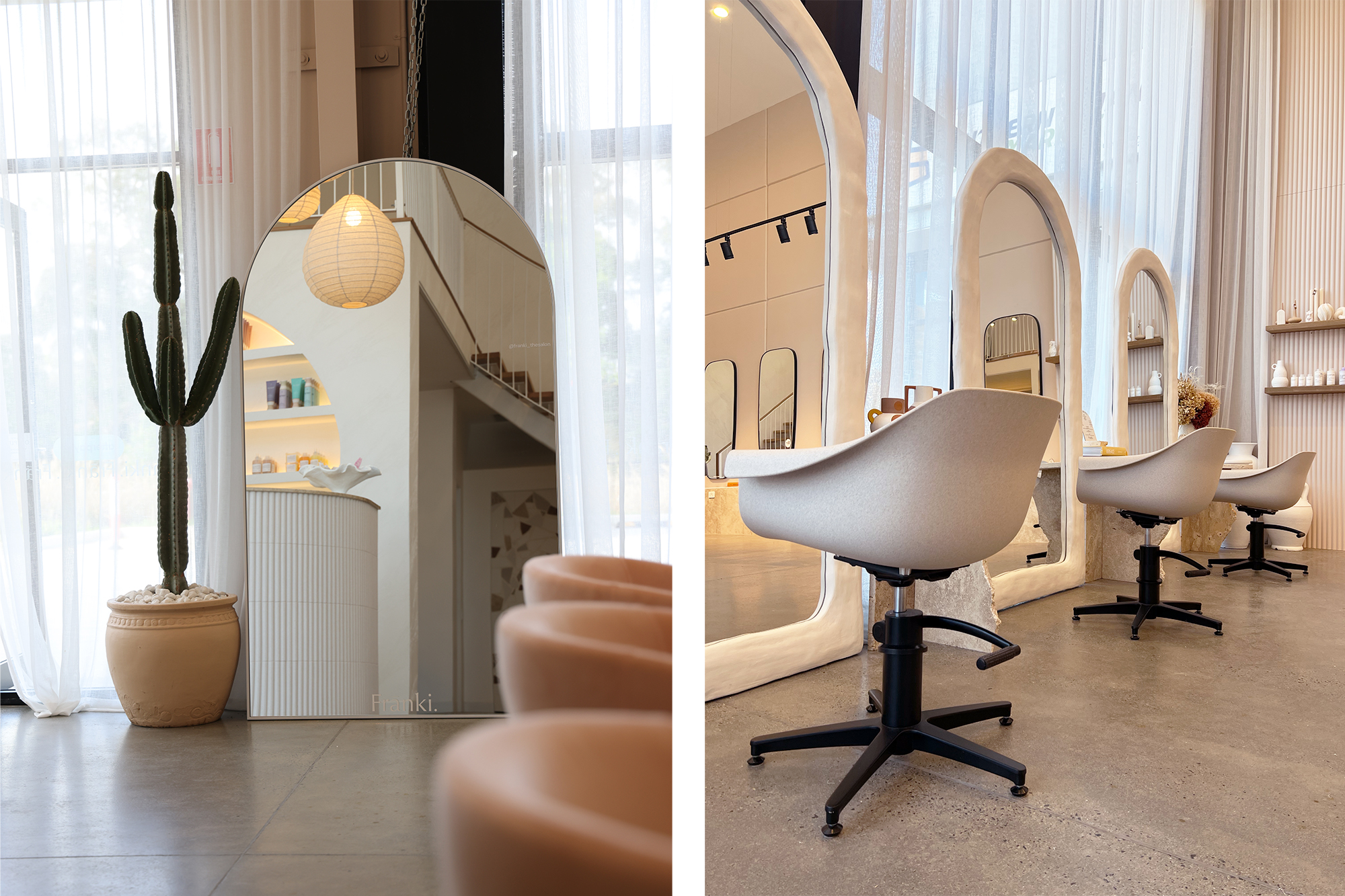 Embrace Textures, How to get the Salon Look:
Start with neutral tone. Selecting a neutral primary pallet allows for accent colour to be used in smaller sections to create depth and warmth.

Add plaster, terrazzo, and terracotta. In classic Mediterranean style, these materials are major elements that instantly transport you to a European getaway.

Textured walls and exposed beams are part of the look, but also curved ceilings and doorways.

Introduce creamy blush, sandy and beiges tones for your furniture to enhance a contemporary look.

Add some compelling texture and play with continuous patterns (Think Tiles and Bricks)
Get the look with Comfortel Salon Furniture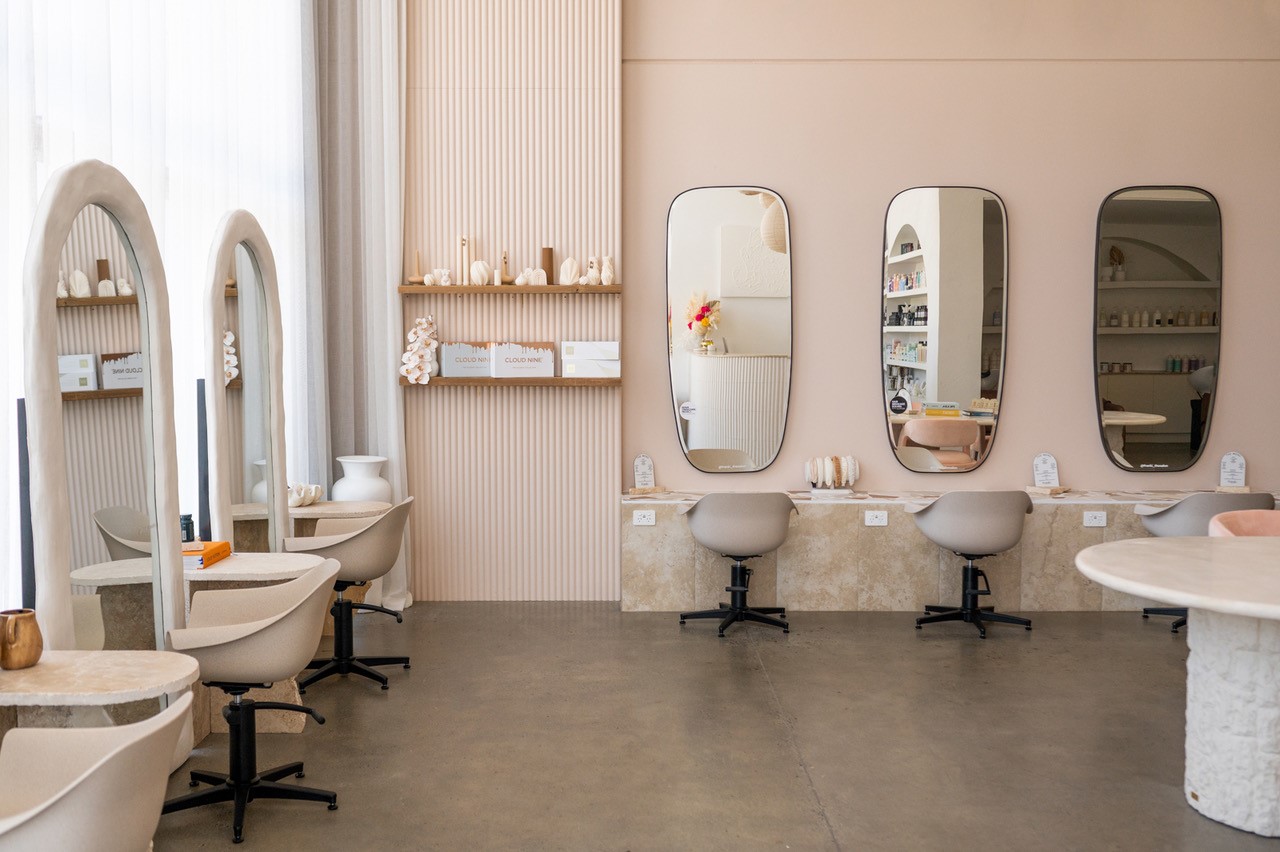 Salon: Franki The Salon , 3/1 Dulmison Avenue, Wyong, NSW 2259  frankithesalon.com.au
@franki_thesalon
Salon Furniture:  Comfortel Salon Furniture @comfortelfurniture
Builder:  @acebuildingco
Photographer:  @domcherry
Joinery:  @dylemconstructions
Electrical:  @deltatech_electrical
Socials and Digital:  @Kaki.co_studio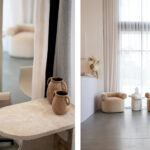 Hairdressing
Salon Spaces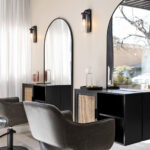 Hairdressing
Salon Spaces