Modern Mediterranean
Salon Interior Design Inspiration

YOUR SALON DESIGN STYLE:   
dreamy escapes with light & airy colours
When it comes to cultivating an environment of luxury, relaxation, and allure, nothing compares to the exquisite touch of Mediterranean-inspired salon interior design. Transport your clientele to the sun-drenched coasts of the Med, where the timeless elegance of our salon furniture creates an atmosphere of ultimate pampering and stylish serenity.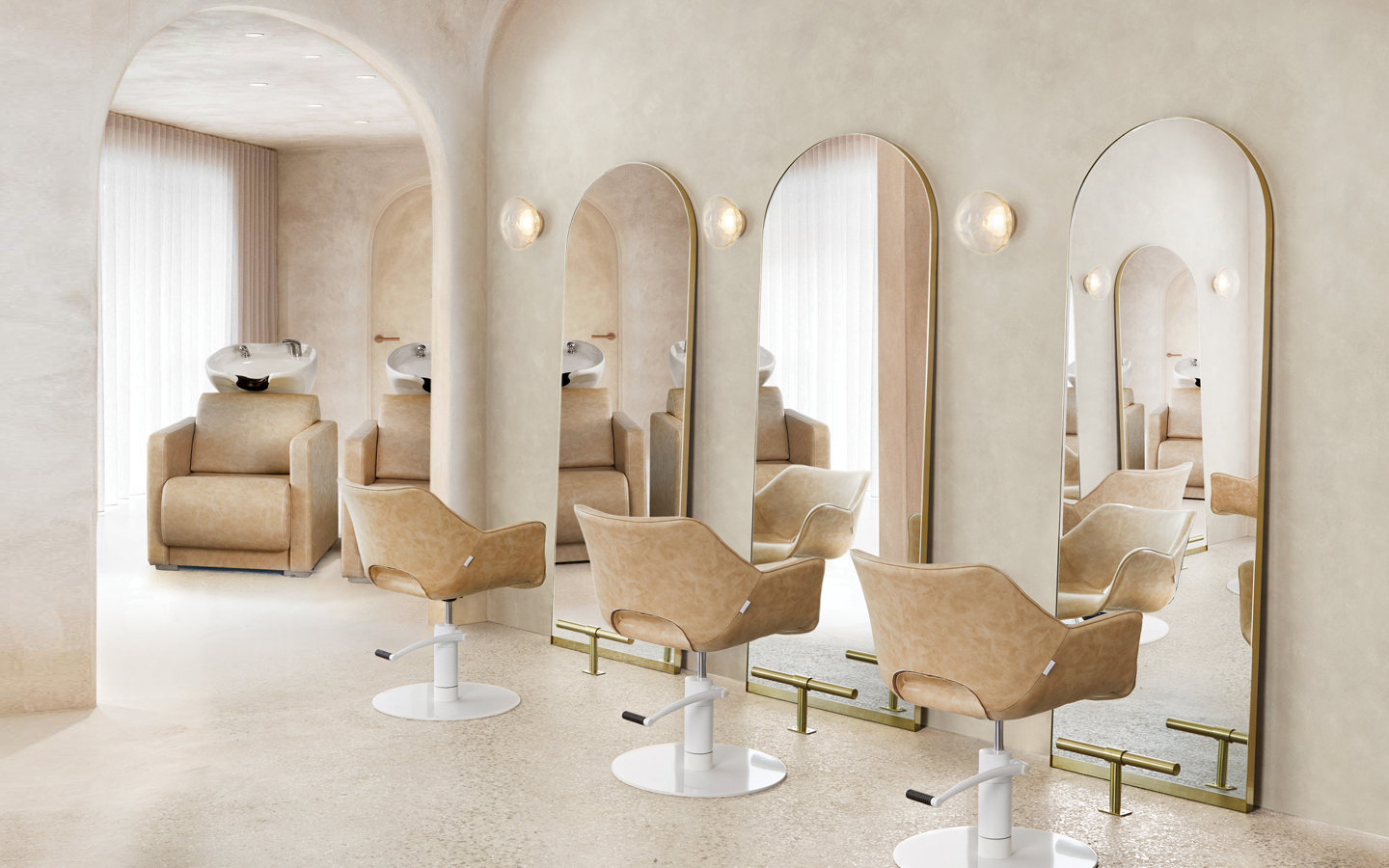 The Dreamy Escape: Light and Texture in Design
Invoking visions of dreamy escapes, the design is guided by an airy, light-infused aesthetic. At the heart of this style are white washed and rendered textural walls that serve as the perfect backdrop for a salon that's as aesthetically pleasing as it is functional. This minimalistic approach allows our salon furniture and the salon services on offer to take center stage, imbuing every visit with an immersive resort-like experience.
Harmony in Colour: Our Salon Furniture Collection
Our collection of salon furniture effortlessly compliments this Mediterranean theme. Evoking earthy tranquility, the furniture pieces are cloaked in a warm and neutral colour palette featuring hues of beige, white, brown, and terracotta. Each piece is designed with an emphasis on both comfort and style, ensuring your clients can unwind in luxury while adding a touch of elegance to your salon space.
<
_______
Browse Gallery
_______
>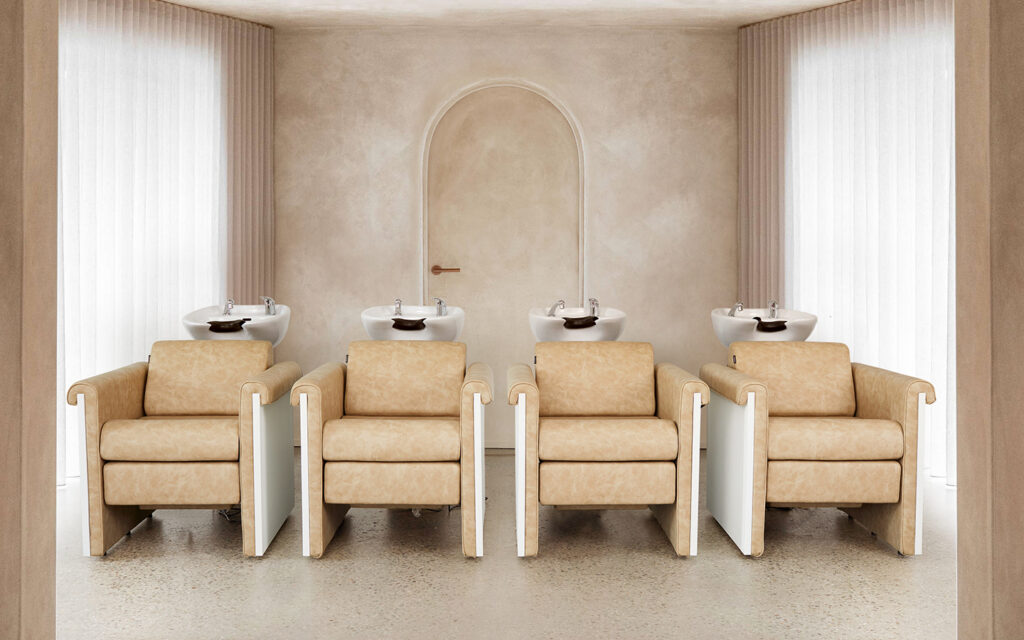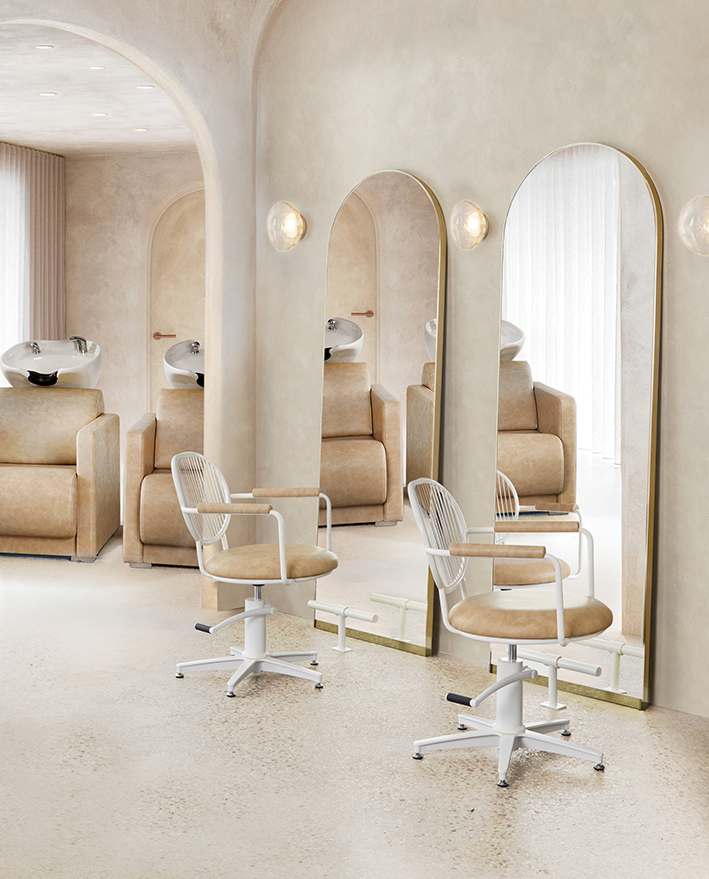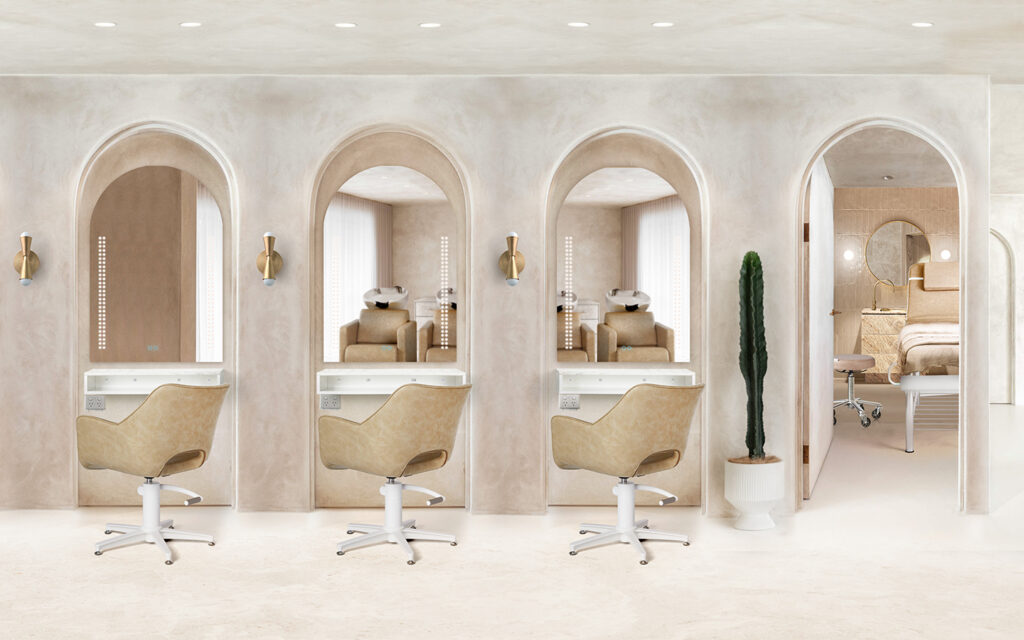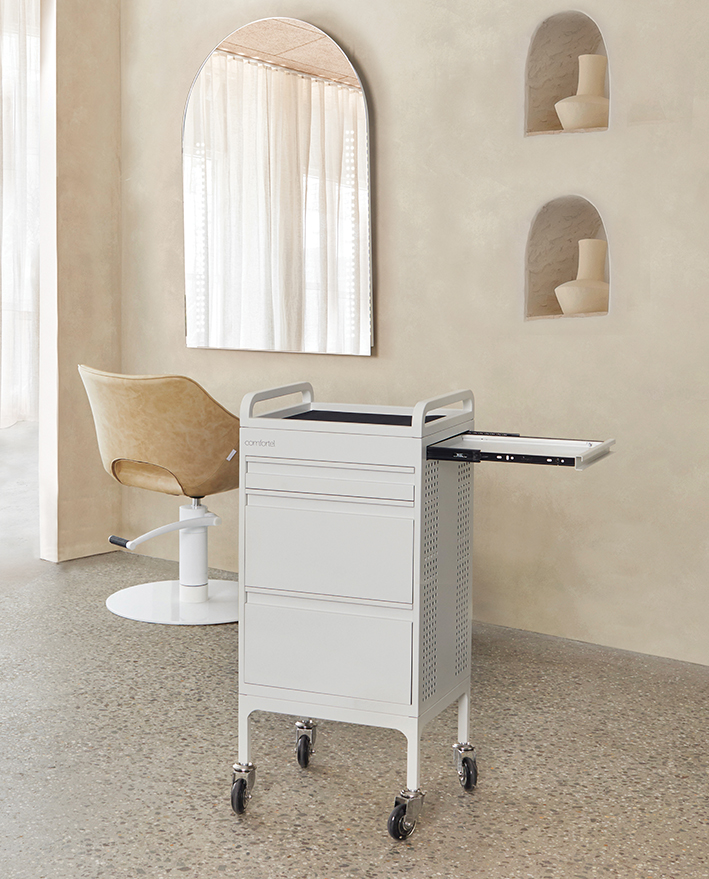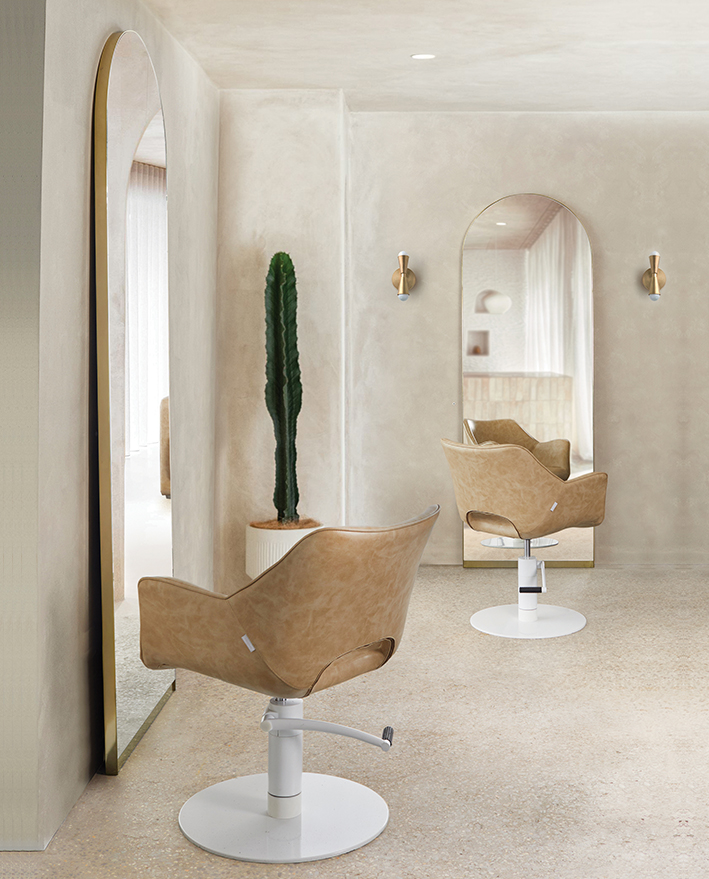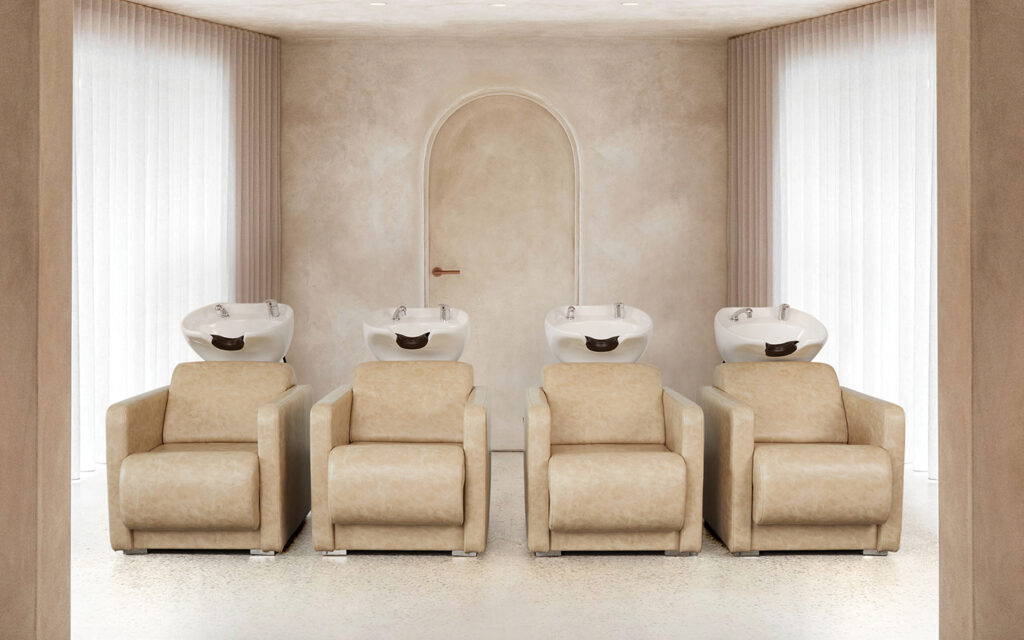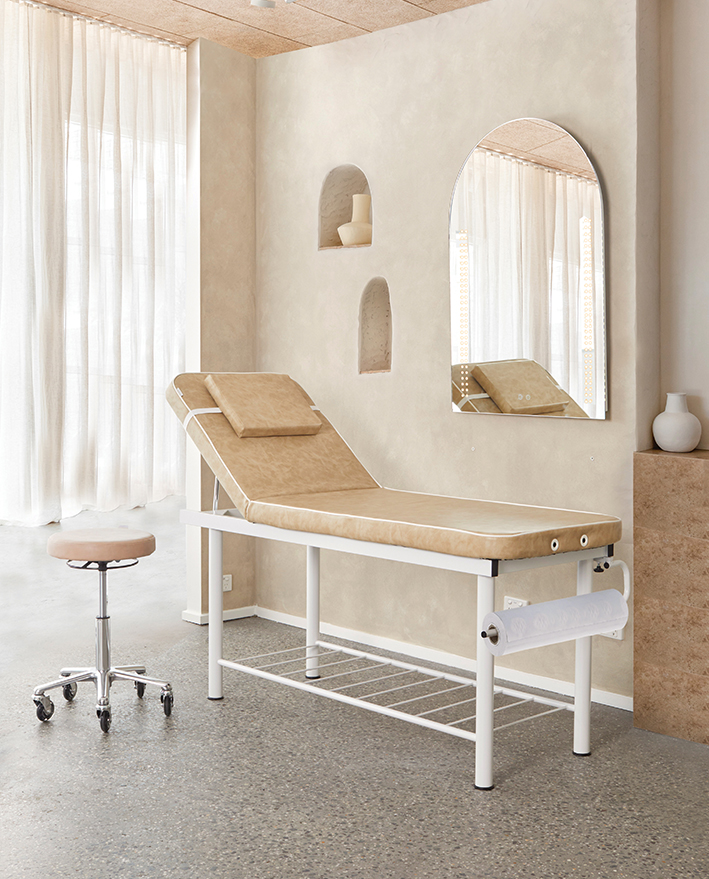 Always keep the mantra "soft, fresh and minimal" front of mind when creating a mod-med salon space.
Love the Style? See it in Salons
#InstaSalon....
shop the look
Arch LED Salon Mirror
Hair Salon Mirror with Front Facing LED's
Style:

8179