Waiting Area & Retail Storage
First Impressions Count.  Create a welcome area that sets the tone for your salon.  Enjoy the latest trendsetting designs and finishes in retail shelves, waiting sofas and salon storage.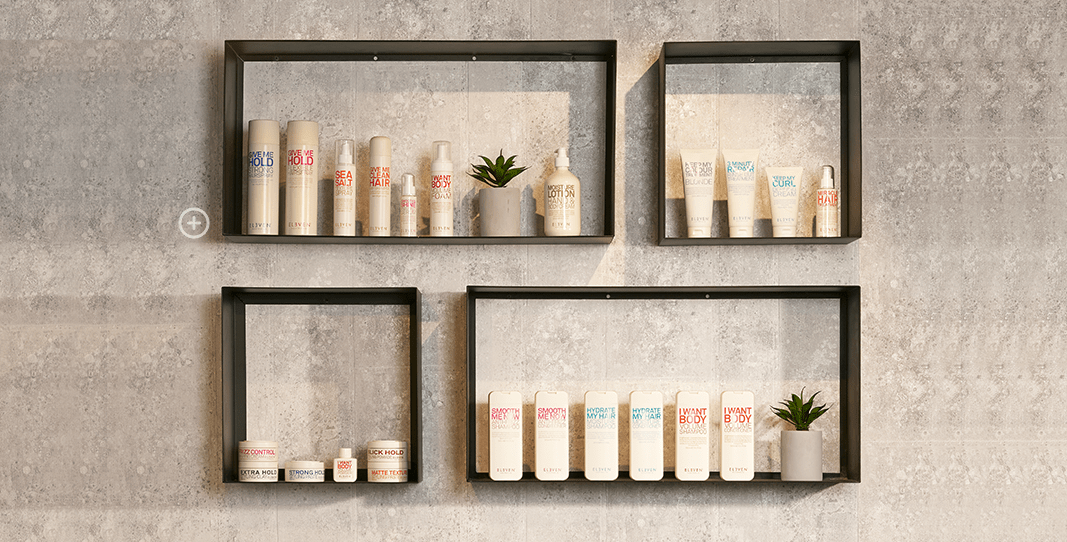 Waiting Sofas & Retail Shelves
Your waiting area needs to be comfortable and welcoming while also reflecting the style of your salon interior. Comfortel's range of waiting sofas, reception and storage furniture is designed to provide just the right atmosphere for your clients, while giving a tantalising glimpse of what lies within. Our range includes comfortable, stylish sofas, seats, storage shelves and boxes in a choice of modern shapes, and simple yet elegant magazine racks. The theme of your salon begins in the waiting room, so give your clients a sense of confidence in what is to come with Comfortel's great range of waiting area, reception and storage furniture.
At Comfortel, we have over 20 years of experience supplying hair and beauty salons with practical and stylish furniture and equipment. From day one, our company mission has always been to offer our clients the tools they need to free their creativity and create beautiful results in their salons. All of our products are hand selected for their style and practicality. Everything we sell is backed with at least a 12 month warranty on parts and labour, ensuring total peace of mind when you purchase from our range. Because we want to you to start enjoying your purchases as soon as possible, most of our in-stock products are shipped the next day.
So add some sophistication to your salon with the latest waiting area, reception and storage furniture from Comfortel. To shop online, just register for an account today. It's fast and easy and free to all members of the hair, beauty and medical communities. Or if you'd prefer, you can visit one of our showrooms across Australia and New Zealand and shop in-store for what you need. We're your go-to for salon furniture, equipment and supplies and with one of Australasia's largest ranges, so get in touch with us today at Comfortel.