Feminine & Timeless: Brow Tribe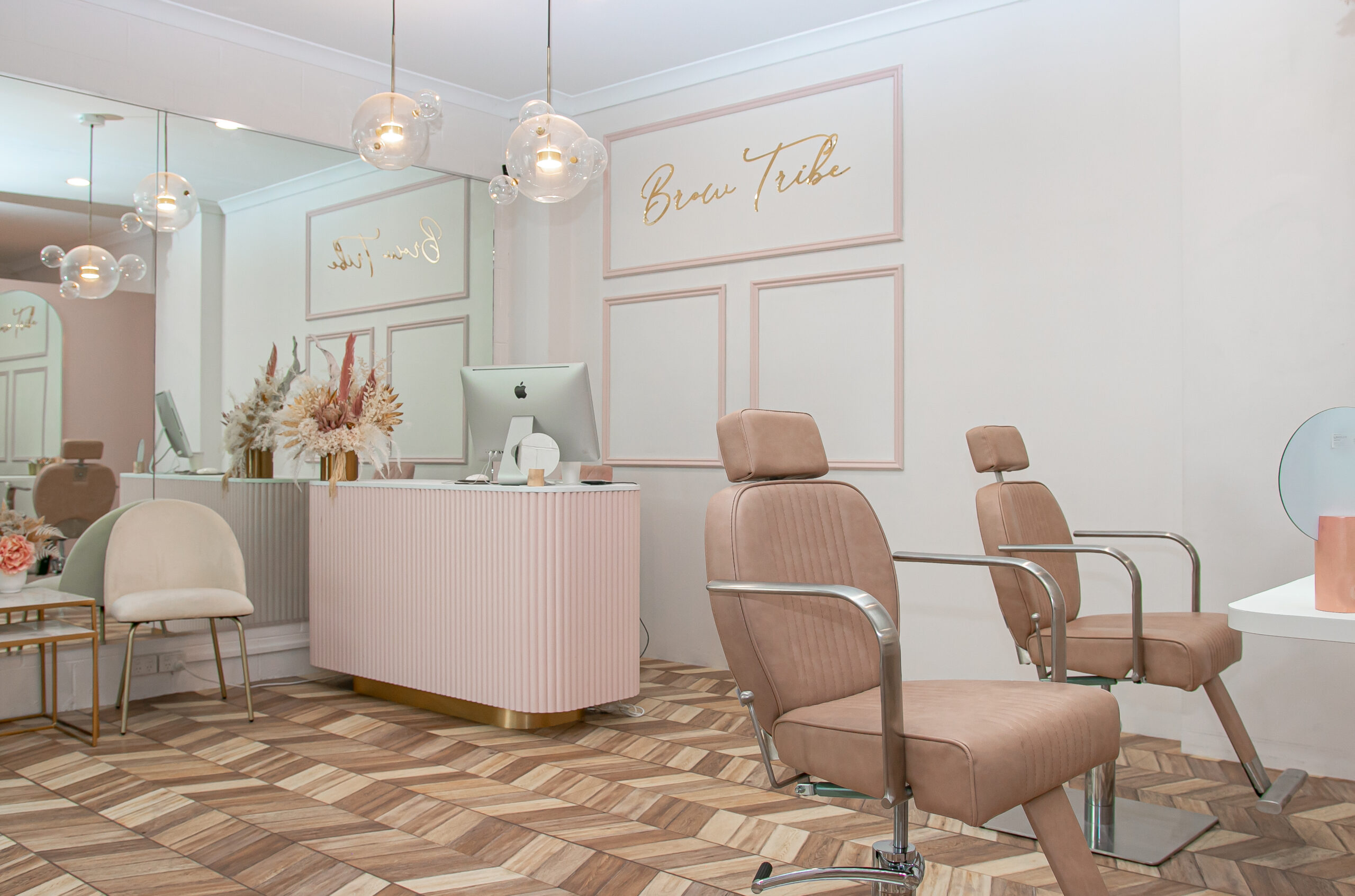 The Blush Romantic with Brow Tribe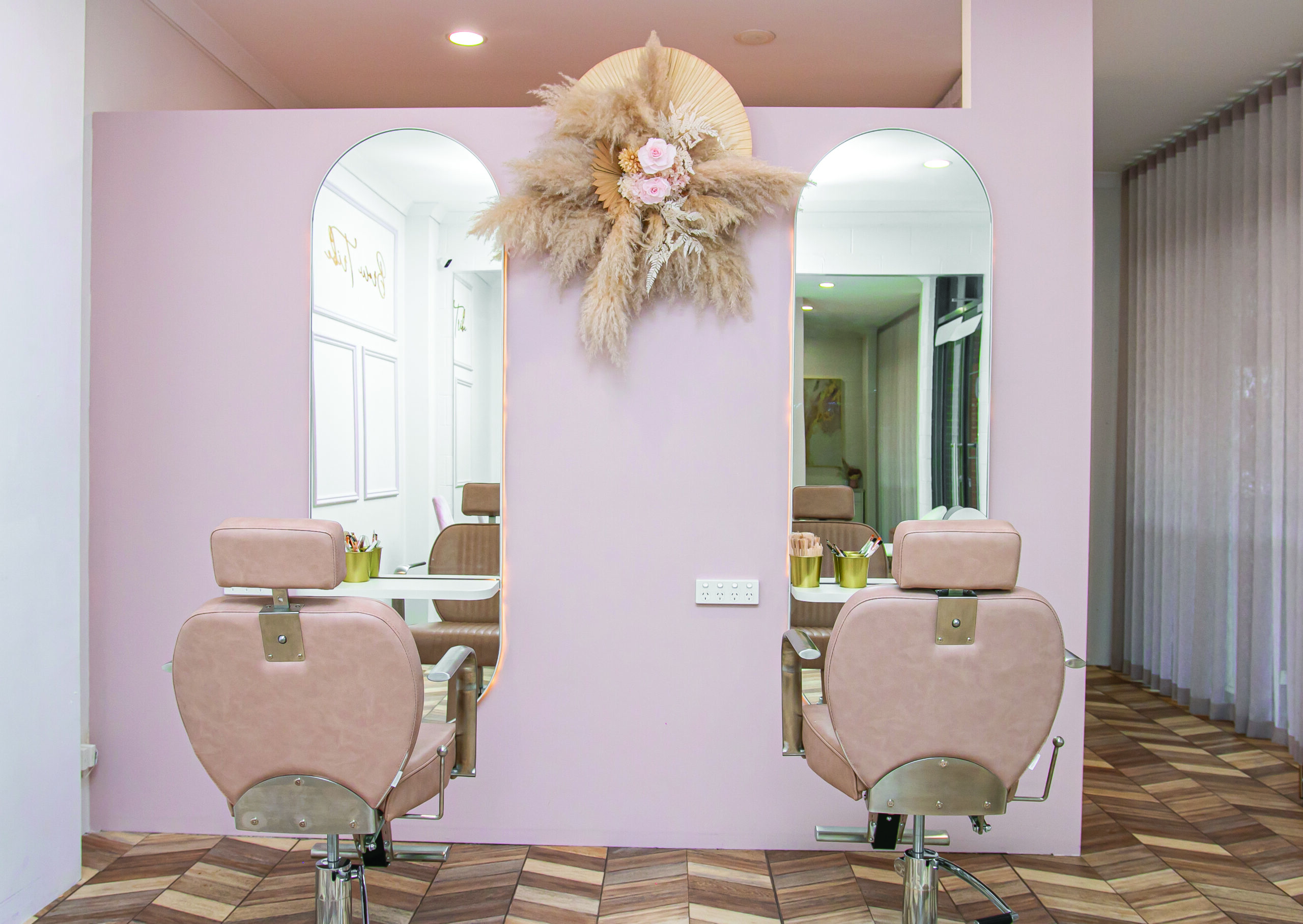 Femininity reigns supreme in Brow Tribe, a salon specialising in brow & lash services in Cockburn Central, Perth WA.
The 'laid back luxury' as described by salon owner Celine Nugent, is a reminder that soft, pretty interiors with loads of blush and metallics can be timeless while providing a luxury experience for the clients.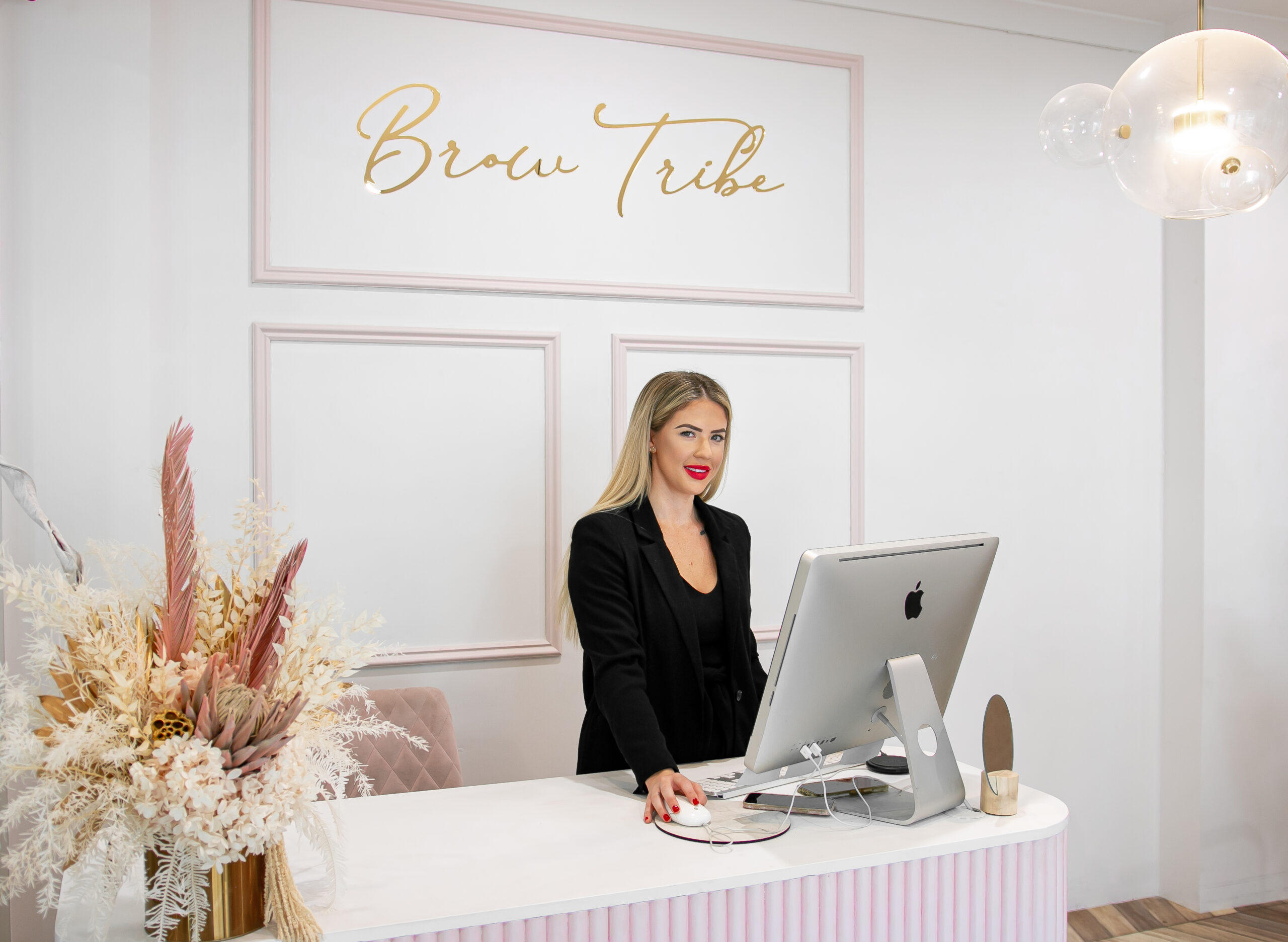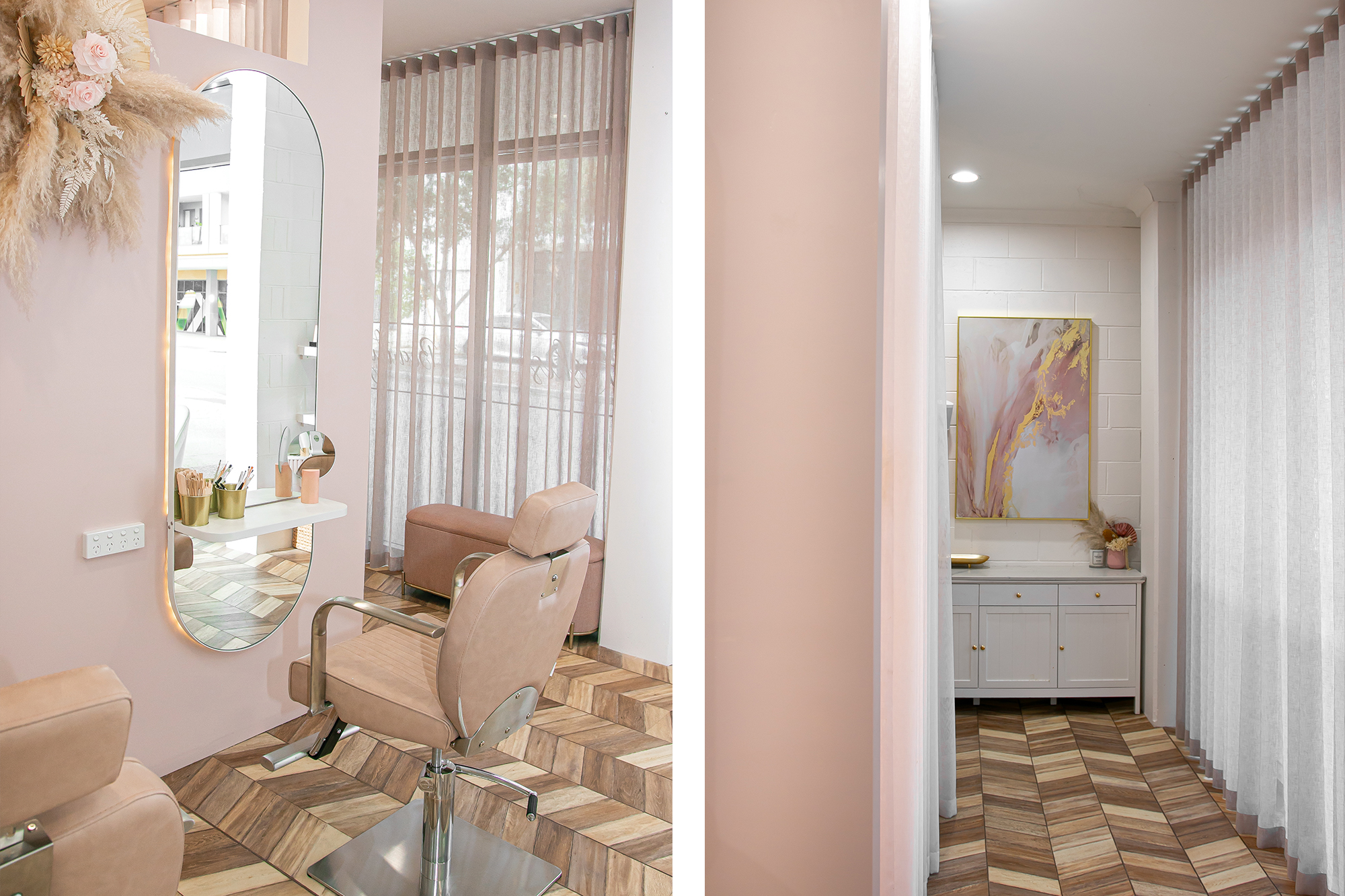 Furniture and Decor
Layered with contemporary blush furniture and matching walls, glossy whites and a touch of metallic luxe for contrast, Comfortel's Villa Mirrors embracing curves with Lara Blush Reclining Salon Chairs work perfectly with their custom designed reception desk and sheers that soften the look from Perth Window Decor.
Celine added LED strip lights to the back of the Villa Salon Mirrors for that extra luxe touch as well as switching it up from previously using mainly Treatment Beds to Reclining Salon Chairs to provide her eye enhancing services.
There will clearly be no more bad brow days once you visit this salon space.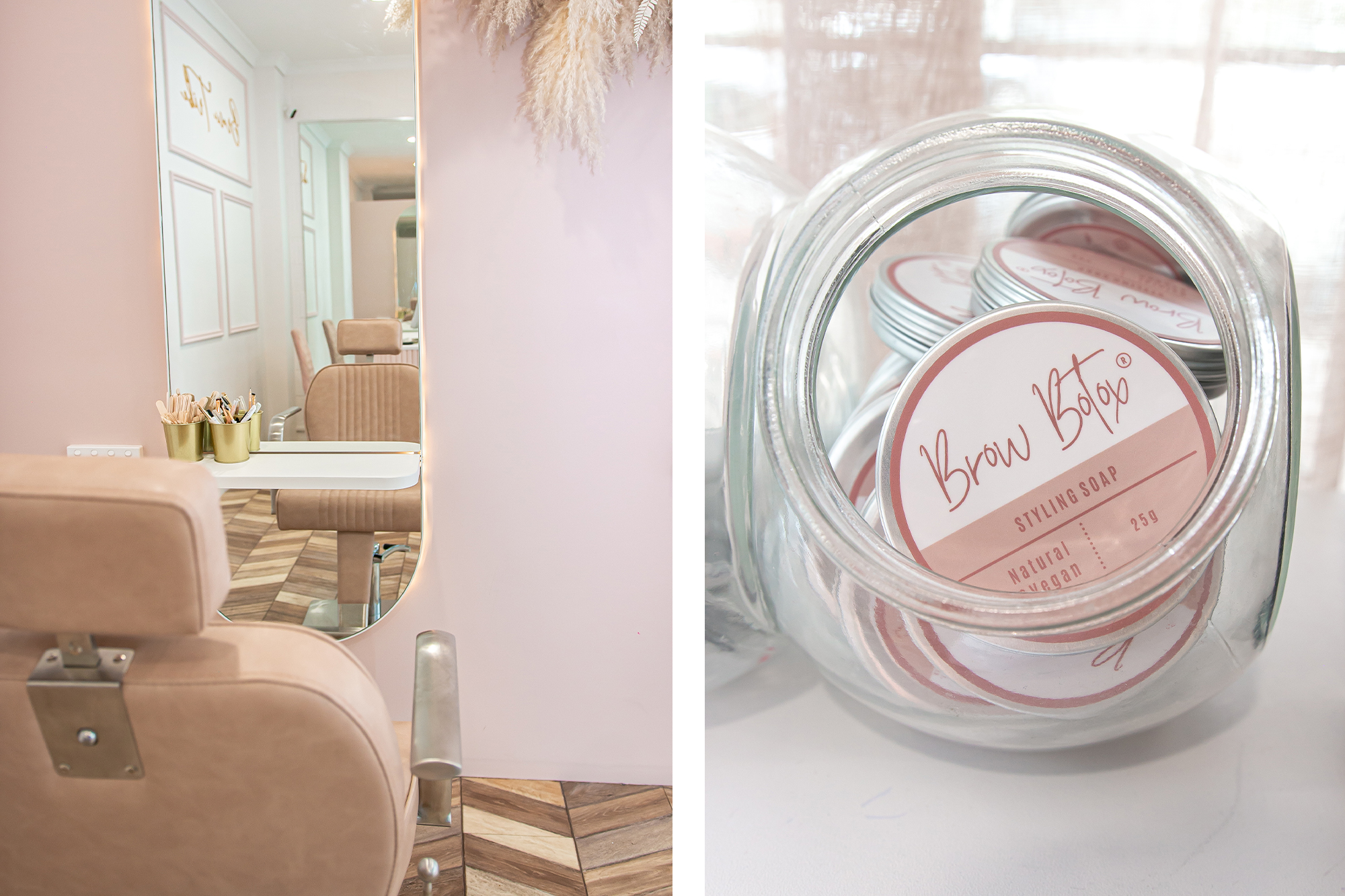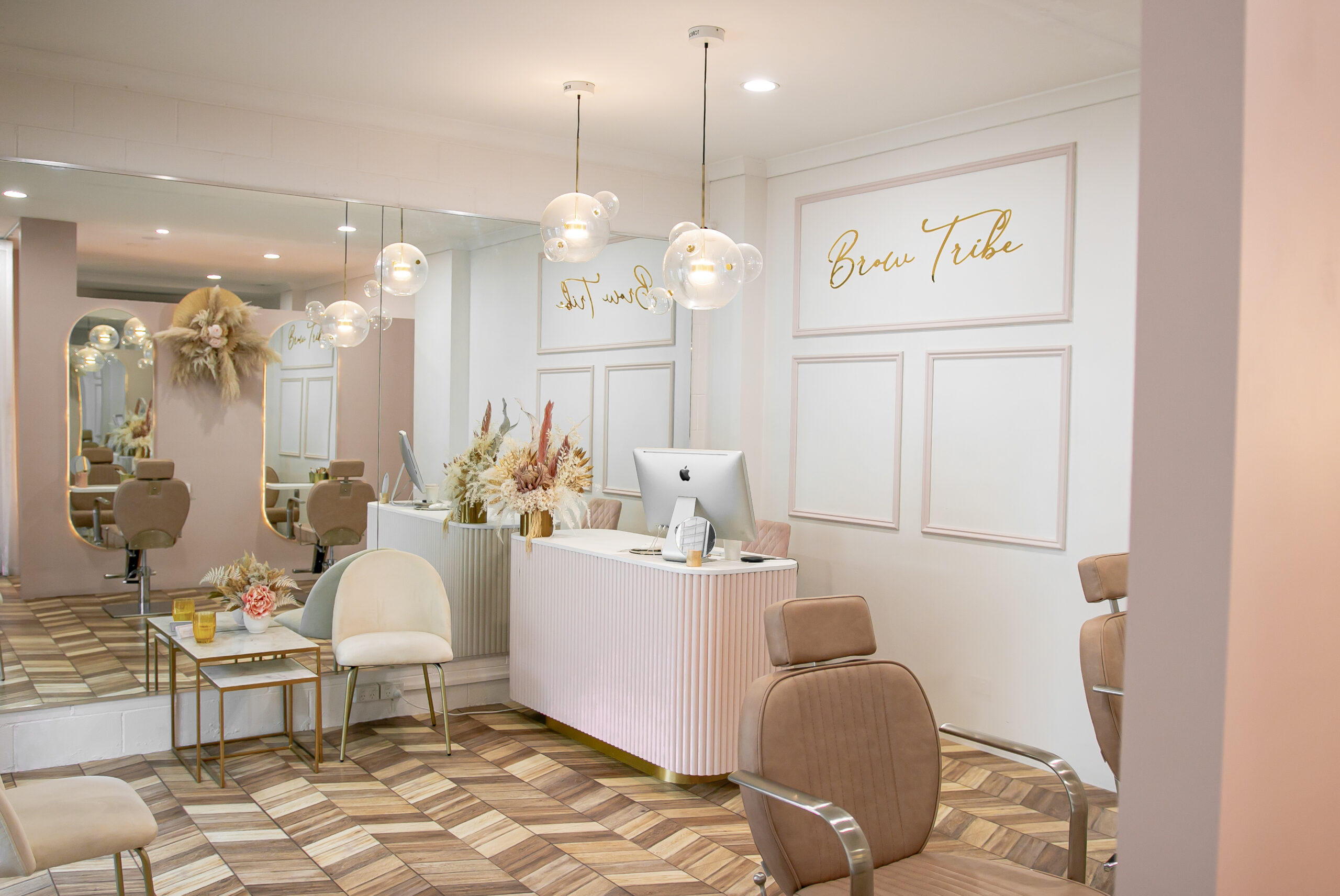 How to work with Blush & Pink in your salon space to retain a timeless feel:
To embrace the inherent softness of blush pink for a more feminine scheme, try a floral feature and pair with soft, flowing textiles.

Use as a beautiful neutral. Very pale and soft blush tones can be used to cover walls, or as a dominant colour in your scheme. Using a light, near-neutral pink will minimise tricky colour matching, and won't present an obstacle to any future changes you might want to make when redecorating.

Salon furniture in Blush including Blush Salon Chairs add clean lines and a sleek structure that injects instant sophistication into the salon.

Curves and Arches, especially an Arched Salon Mirror like Comfortel's Villa Salon Mirror in contrasting white can soften the look, while retaining a timeless contemporary feel.
Get the look with Comfortel Salon Furniture
Salon:    Brow Tribe 2/11 Signal Terrace, Cockburn Central WA 6164  www.browtribe.com.au
@_browtribe_
Salon Furniture: Comfortel Salon Furniture www.comfortel.com.au
Photographer:  @samanthamilnephotography
Curtains & Sheers:  Perth Window Décor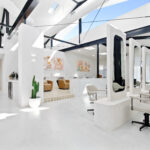 Hairdressing
Salon Spaces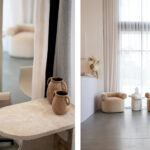 Hairdressing
Salon Spaces