Contemporary Curves
Salon Interior Design Inspiration

YOUR SALON DESIGN STYLE:   
all things curved, arched, scalloped & wavy
In the world of salon design, contemporary curves are making a bold statement. Think arched doorways, scalloped furniture, and wavy decorative pieces that create a modern, yet tranquil, environment for your clients.
Your Salon Design Style: Embracing the Curvature
With the modern muse in mind, the tranquility of this style comes from embracing fluid curves and forms. It creates a pared-back, soft, and sensual space that fuses natural stone finishes with new curvaceous shapes. These forms are present everywhere from doorways to decorative pieces, to furniture, giving a truly modern feel to your salon.
Highlighting Curves: The Power of Neutral Colours
To bring out the beauty of these bold forms, pair them with a neutral colour palette. This approach showcases the elegance of the curves while also striking a balance with the modern vibes throughout the salon. The contrast between bold forms and muted hues creates an inviting yet dynamic ambiance, where clients feel both relaxed and inspired.
<
_______
Browse Gallery
_______
>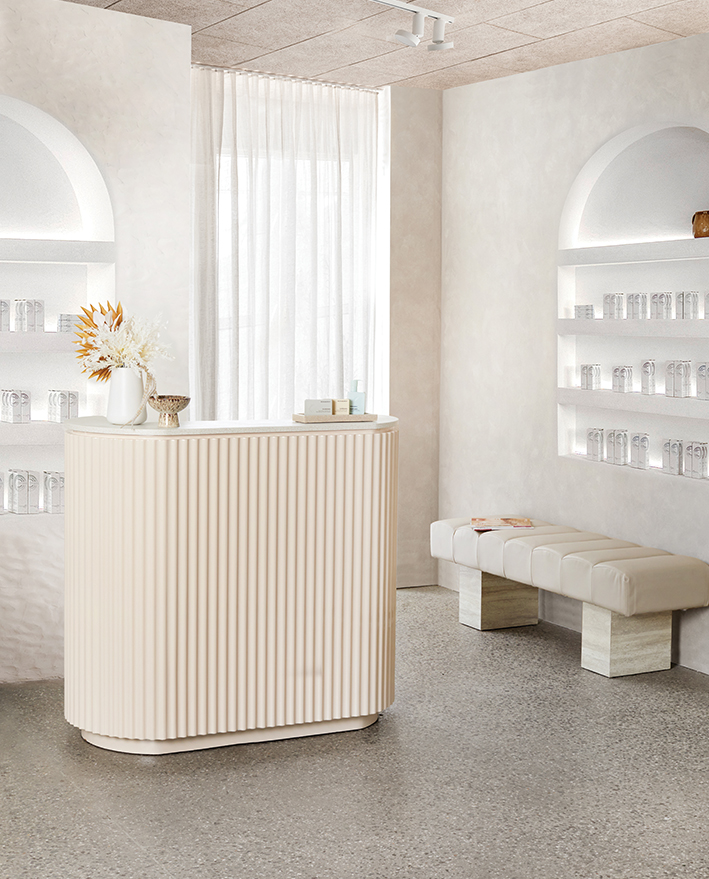 Balance modern curves by highlighting with a neutral colour palette
Love the Style? See it in Salons
@ComfortelFurniture
Shop the Look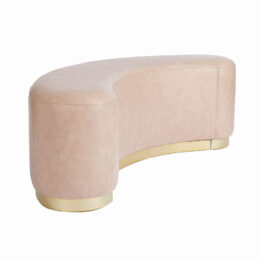 Amara Blush Curve Waiting Sofa
Waiting Sofa for Salons
Style:

10411