Electrical Equipment
The Salon Saviours.  Tools & Equipment for your hair salon that makes everyday tasks a breeze.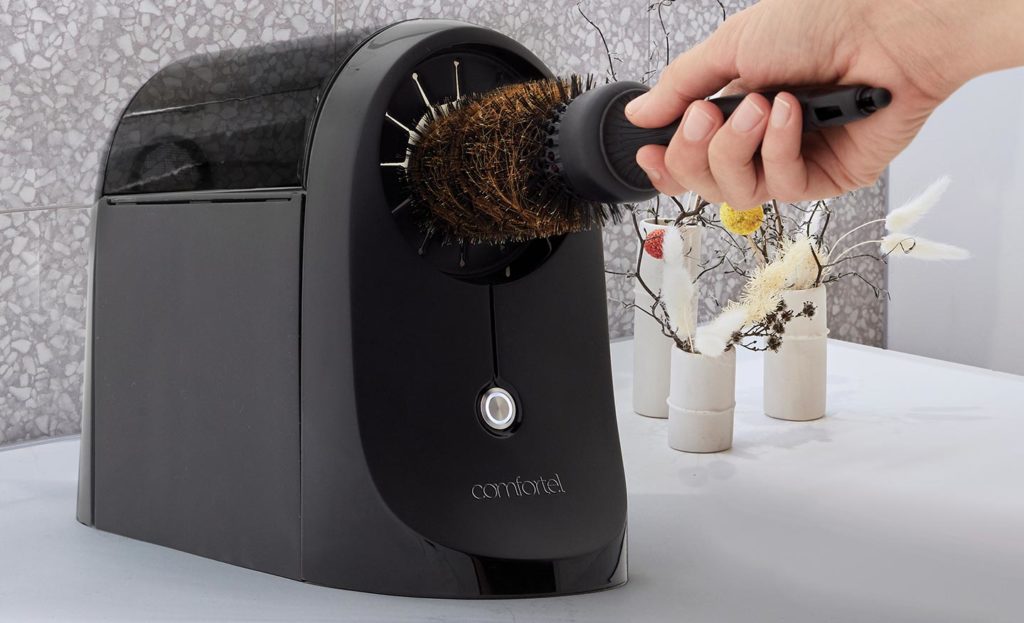 Hairdressing Electrical Equipment
You can't beat the power and performance of salon electrical equipment in your salon, they are your salon saviours, helping and making it easier for you to create with pride. Comfortel has them all, including the very latest in hair dryer and hair colour processor technology. Our extensive electrical salon equipment range includes freestanding hair colour processing accelerators, hot towel cabinets and salon hair vac. We also have the Presto Electric Brush Cleaner, which cleans your hair brush in seconds and is an absolute must have for any professional salon. Select from quality and power up your styling today with Comfortel's great range of reliable and durable electrical salon equipment.
Comfortel has been supplying the hair and beauty industries with high quality salon furniture, equipment and supplies for more than 20 years now. In that time, our goal as a company has always been to give our customers the tools they need to free their creativity and create the salon of their dreams, which is why all of our products are hand selected for their uniqueness and individual style. And we provide a 12 month parts and labour warranty on everything we sell and next day shipping on most of our in-stock products, so you know you're in good hands when you buy your salon essentials from us.
Feel free to browse our range of quality electrical appliances and if you decide to buy online, simply register with us for an account today. Or you can call into one of our showrooms and shop instore at various locations throughout Australia and New Zealand. We have everything you need to style up your salon, so contact us today at Comfortel, Australia's go-to source for hair and beauty salon essentials.