Trending: Designer reminds us that black is the new black.
Hairdressing
Salon Spaces
Whats New
Age of Elegance:  A snapshot of eternal style, the Designer collection captures the glamour and excitement of a classic chic salon.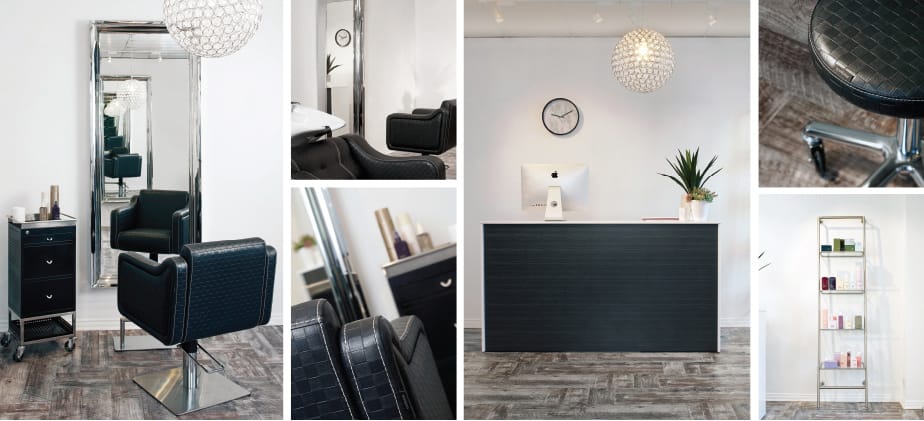 We're hearing black is the new black, in fact it never really goes out of style, not according to Comfortel's suave Designer interior collection. The collection is the third of five interior collections created by the furnishing brand. First up was the industrially-inspired Raw Urban trend, and then the uber-cool Aviator hype – now Designer is bringing it back to an
always necessary classic elegance (the edgy Heavy Metal and enigmatic Modern Noir aesthetics are still to come – stay tuned).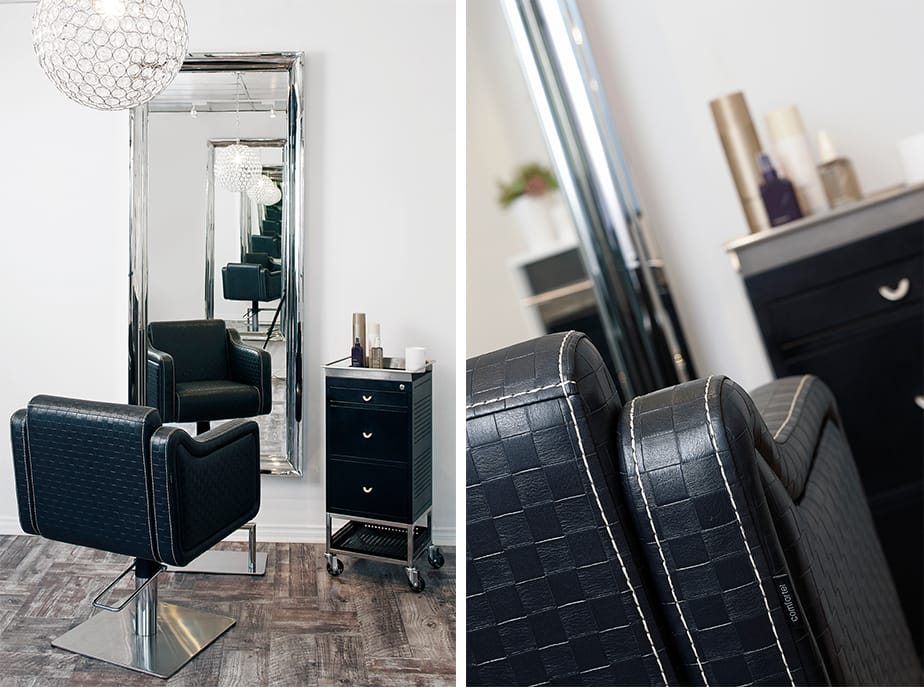 The myriad of different collections from Comfortel are an essential point of reference for any salon – allowing scope for salons to identify which aesthetic works best for them. The collections then provide a general look and more specific furniture pieces that ensure the salon can interpret the look as much or as little as they wish.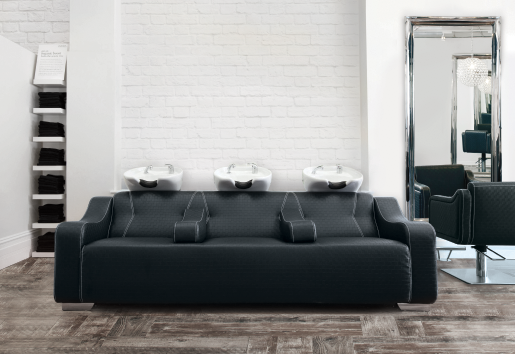 The Designer trend suits a variety of salons designs with an understated glamour and timeless elegance that will keep your salon in style without a trend use-by-date. The black pieces are detailed with a variety of finishes, for example patterns and weaved textures, contrasted against simple stainless steel and chrome embellishments. Ultimately strong, sophisticated and beautiful, the Designer aesthetic is a reliable and timeless look for salons to explore.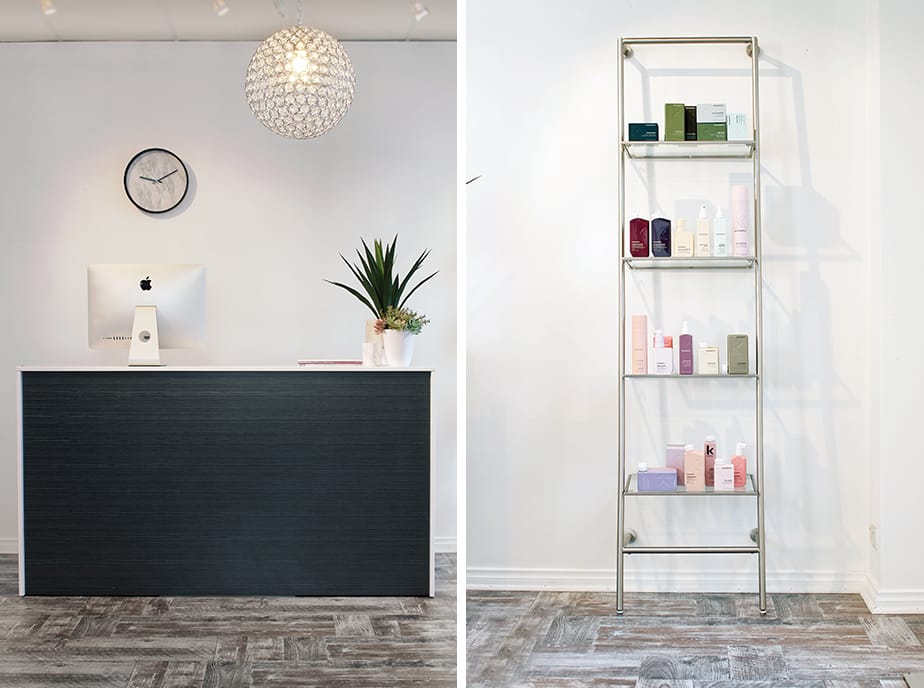 The simple and classic aesthetic lends itself to variety, and Comfortel have a range of pieces that are ideally used in creating this salon vibe. For salon chairs, salon owners have a choice of the Bach, Puccini, Vivaldi and Felix Styling Chairs, which all provide a different take on the patterned, textured black styling chair. Moving to the basin, the Diamond 2 Seat or 3 Seat Wash Lounge provide luxury options, while the Opal, Ruby and Sapphire II Wash Lounges provide esteemed choices in a more singular fashion. Metal Retail Shelves, the simple black Ottoman, the Sapphire II Seat Waiting Sofa and the 3 Drawer Lockable Trolley are also practical and stylish additives to the salon from the reception area and beyond. No surprise here that there's black everywhere you turn.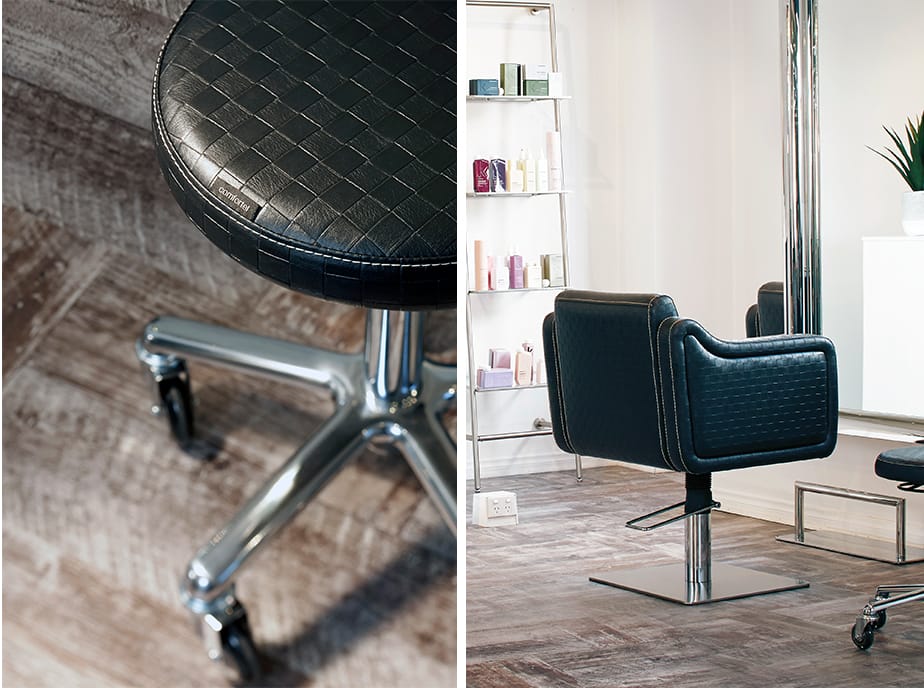 Endlessly cool and not likely to go out of style any time soon, Designer is for the old souls, those who adore the simpler (and finer) things in life, presenting a serene and distinguished setting for your staff and clients to enjoy.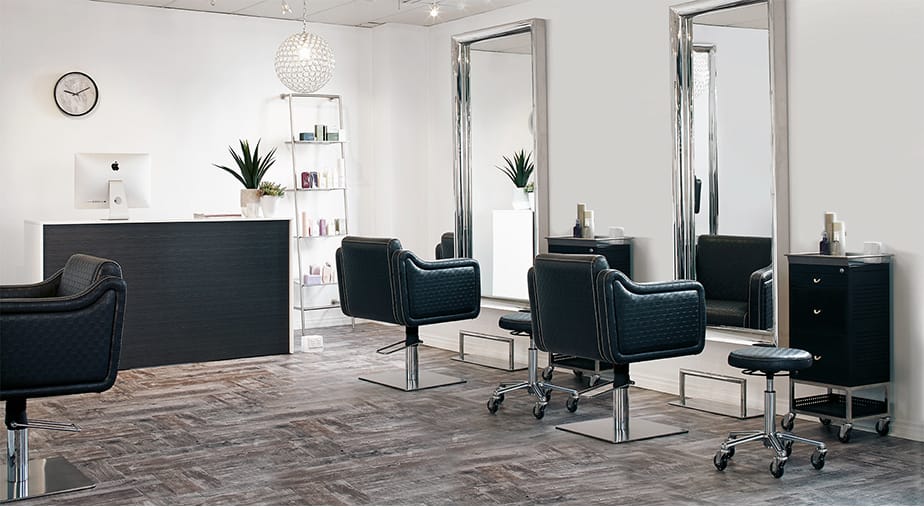 If this screams you – head here to check it out, otherwise, take a look at the other collections and find which salon aesthetic suits you best.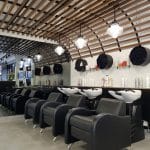 Hairdressing
Salon Spaces