About Face Hair + Skin Spa. Hamptons Inspired
Beauty
Hairdressing
Salon Spaces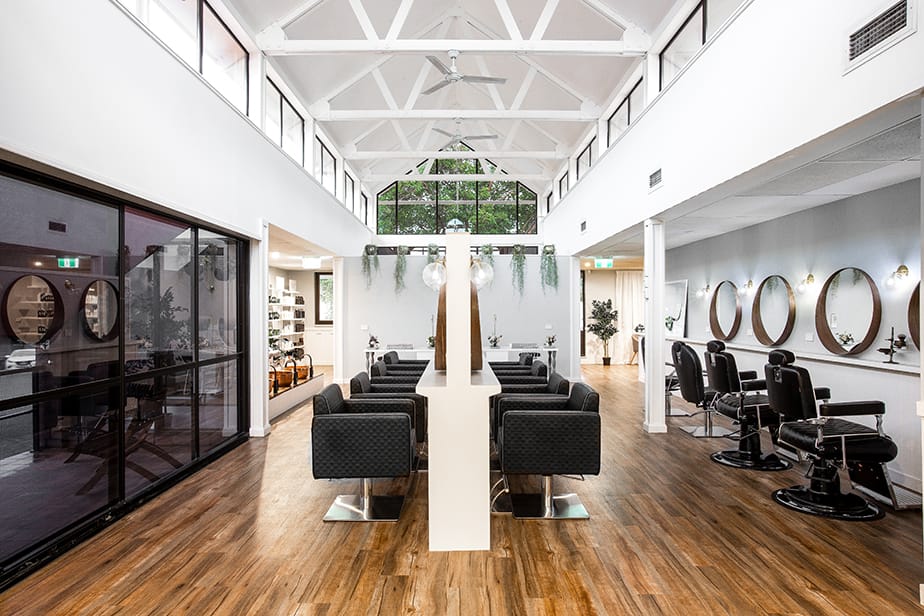 Nestled within tree-lined John Street, About Face Salon in Camden, South Sydney brings a fresh and modern salon space that acts as a hair and beauty one stop shop.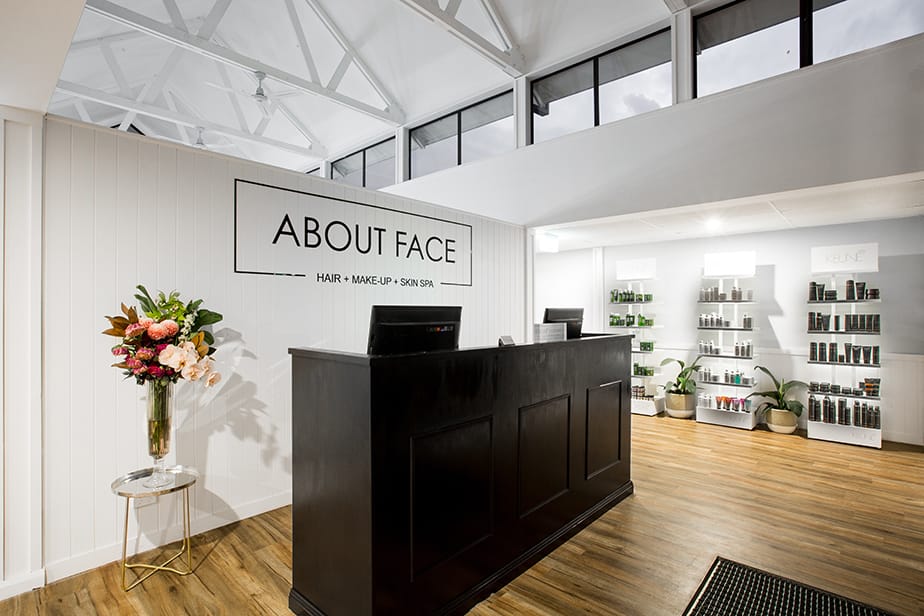 Trudy Petith, the owner of About Face worked with the buildings strengths for the salon design. The Hamptons style salon space includes fresh white walls, timber circular mirrors with wooden panels and floors that the look is famous for.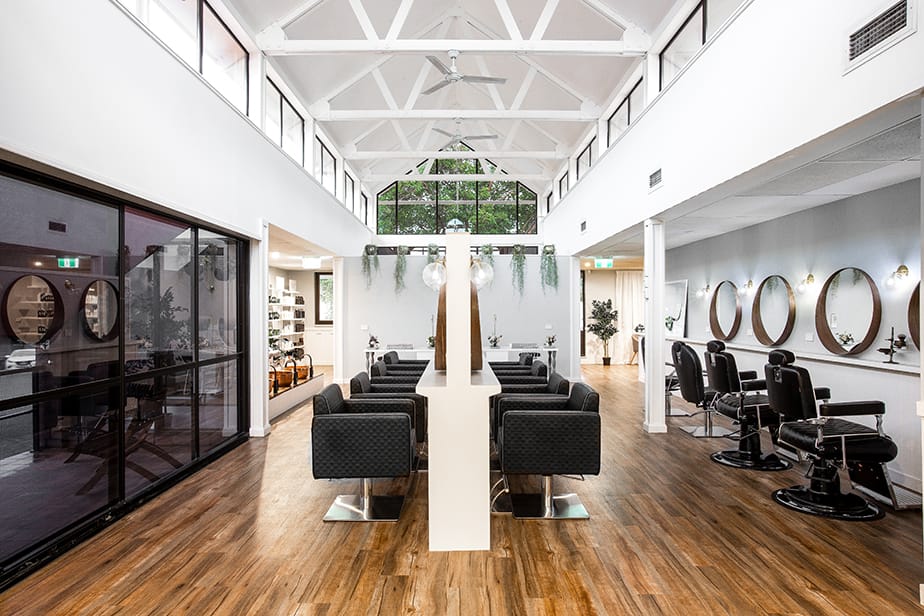 With loads of natural light, and high ceilings allowing a sense of openness, the salon includes a combination of styling stations, make up area, a private VIP hair suite and treatment rooms. These include a treatment suite, a luxury spa retreat, a tanning temple, paramedical rooms and manicure and pedicure stations, for an entirely comprehensive client experience.
Like an old tree, the ever so relaxing features of the structural ceilings is the true standout of the salon space, creating the perfect view from the wash basin.
"Our style direction was to work with the architectural space we had. We love the relaxed but luxurious feel. We broke the design into 2 clear areas, dividing the salon into a hair salon and day spa. With a long noise-breaking hallway, it allows our spa guests the opportunity to really relax. The natural light also gives us an unparalleled advantage with our colour work – giving clients a true colour result without artificial light interference."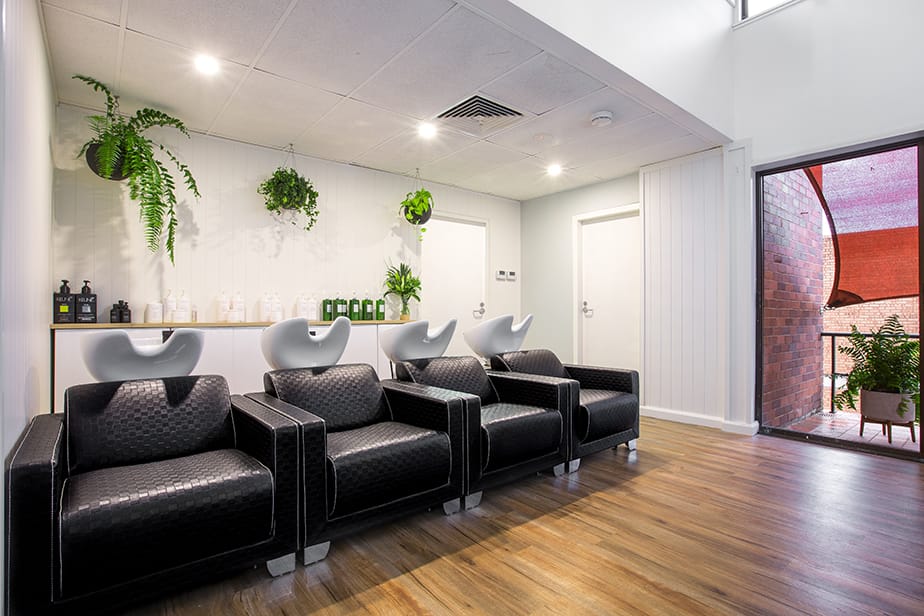 Comfortel supplied the salon furniture for all parts of the salon including hairdressing and day spa.
"We love Comfortel for their design aesthetic and have been using them for over 10 years and have found the customer service and quality the best in the market."
The salon features Comfortel's Designer salon furniture for the styling stations to create texture within the main part of the salon.  The barbers area completes the look with the Whistler Barbers Chair.  In the beauty room, natural timbers combined with the massage table from Comfortel creates an instant refresh to lighten up the room.  Plants and colourful blooms are seen throughout the space.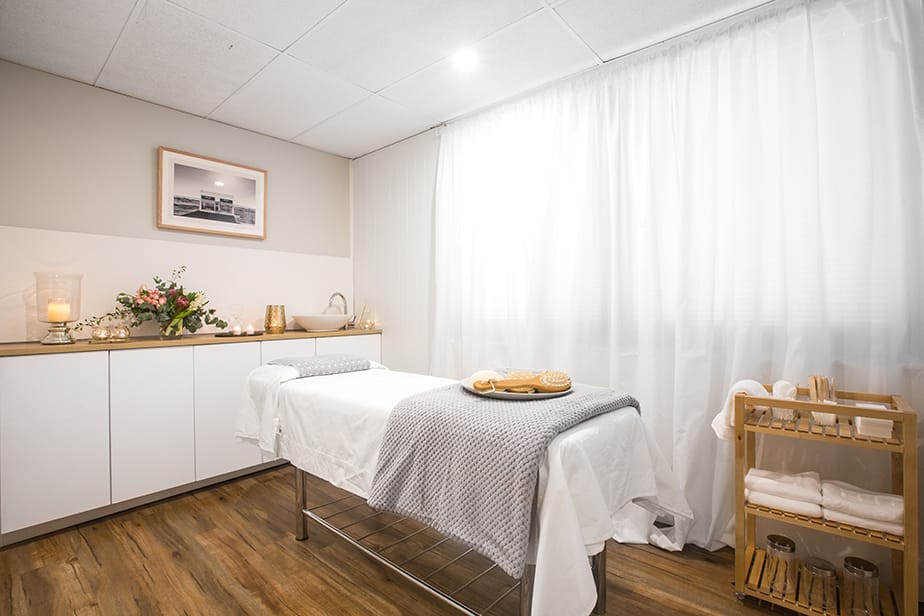 A fresh, contemporary salon, About Face is already a feature of the Camden area, winning fans with a strong aesthetic, extensive menu and enticing retail selections. Putting full focus on an inviting salon space, About Face has mastered an award-winning formula.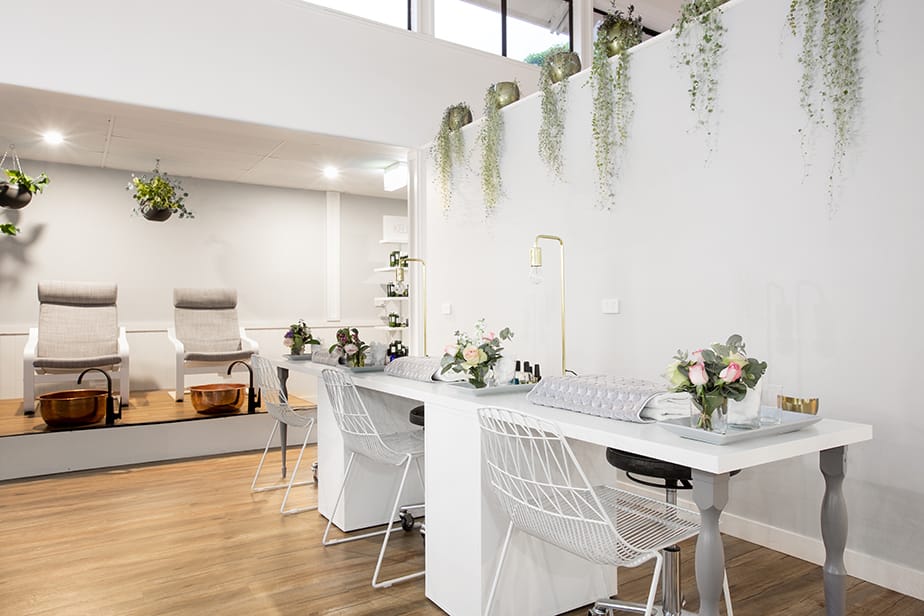 About Face   61 John Street , Camden NSW Australia. www.aboutface.com.au
Social @aboutface01
Salon Owner:  Trudy Petith
Salon Furniture:  Comfortel
Photographer:  Prendon Rungan
Interior Design:  Trudy Petith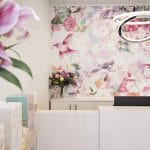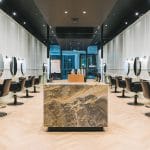 Hairdressing
Salon Spaces