Moroccan Meets Palm Springs: Cobelle Creative
Hairdressing
Salon Spaces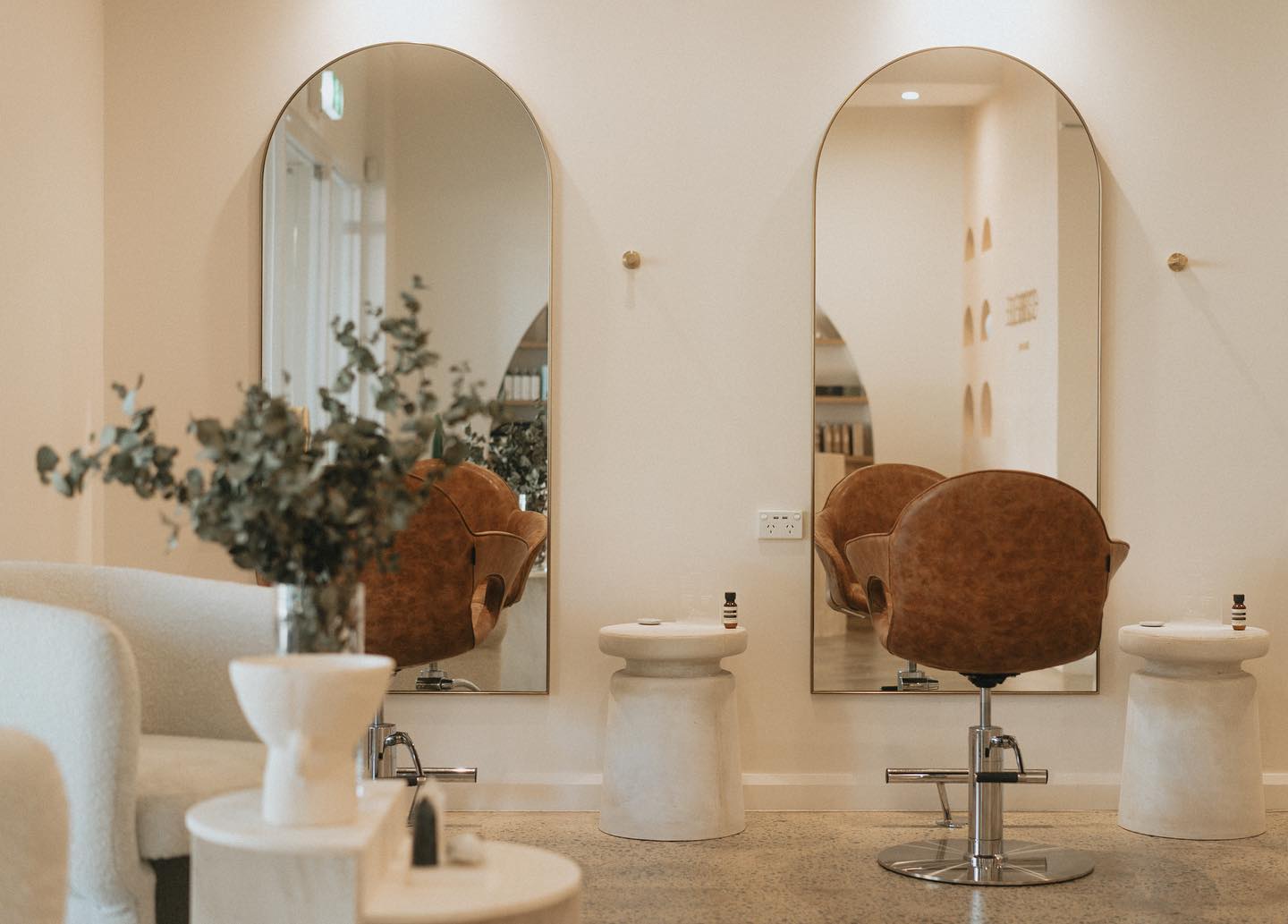 Morcoccan X Plam Springs – Introducing Cobelle Creative.
The raw luxury that is Cobelle Creative, in the heart of sunny Brisbane, QLD, Australia is a getaway dream, fusing interior influences from Palm Springs and Morocco. 
Kristie Kesic, Creative Director and owner of this curated salon space worked with a dream team including Bridgette of ArchInteriors and HWD Construction for her multi award-winning salon team of 8.
The neutral palette of this Moroccan-style salon space embraces soothing earth tones that reflect the desert's hues, while fusing Palm spring influences of blush, greens and tropical palms.  This combination oozes an indulgence oasis, you can't wait to sit in.
Pastels and warm metals fill the salon space, featuring arch ways, textured Tuscan style soft walls, natural stone textures and decorative breeze block walls the Moroccan interiors are famous for.
Furniture and Design Features
The salon design features a clash of patterns and coloured metallics – that somehow works by breaking all the rules. It is this flamboyance and confidence that makes this salon interior design so charming, that it will soon be on your Pinterest board for Salon Inspo.
"Every little detail in the salon has been curated to create our dream aesthetic. My favourite details are the arch ways and custom-made front desk. Additionally, the breeze block wall, the arch mirrors, the chairs; I mean literally everything we are obsessed with!  Comfortel made it so easy for me to choose furniture pieces to complete my dream salon space."
– Kristie Kesic. Creative Director/Owner of Cobelle Creative.

How to get the Salon Interior Design Look:
Don't be scared to mix metals. Brass gives a warm glow, but don't be afraid to add chrome or silver details to bounce off all that warm tones.

Combine natural textures and metallic metals for a luxury feel, but keep a neutral colour pallet of soft sands, tans, and nudes.

An opulent look, it is all about colours, patterns and lots of freedom and flow between pieces.

Architecture features curved doorways and striking arches. If you cannot resize doorways, the easiest way to bring this feature is through furniture designs like mirrors, and retail shelving and storage.

Tropical Palms will complete the look.
Get the look with Comfortel Salon Furniture

Salon:  Cobelle Creative.  Shop 1/62 High St, Toowong QLD 4066
www.cobellecreative.com.au   @cobellecreative
Salon Owner:  Kristie Kesic
Salon Furniture: Comfortel Furniture
Interior Design:   ArchInteriors   www.thearchinteriors.com.au
Construction:   HWD Construction
Photographer:   Aidan Mcgown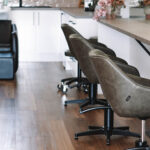 Hairdressing
Salon Spaces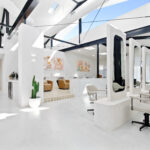 Hairdressing
Salon Spaces