The ultimate oxygen hydration therapy for younger-looking skin.
Introducing the OxyOasis Facial
An Instant Moisture boost infused with 95% pure oxygen for a smoother & more youthful skin
an anti-aging facial that delivers instant results:
IMPROVES SKIN ELASTICITY
SOFTENS LINES & WRINKLES
DEEP INFUSION OF OXYGENATED ANTIOXIDANTS & VITAMINS
SMOOTHS & MOISTURISES SKINS SURFACE
Experience OxyOasis Facial
Recommended for all skin types, this unique facial gives an instant moisture boost by combining pure oxygen and an infusion of rich vitamins and antioxidants for a smoother, more youthful complexion.
Like all living things, our skin needs oxygen to stay healthy and regenerate itself. Young skin is well supplied with a network of micro-capillaries that supply blood, oxygen and nutrients to the skin, keeping the skin hydrated, smooth and soft. As we age, the capillaries in our skin degenerate, and the amount of oxygen and other nutrients supplied to our skin cells slows down. Environmental stresses such as pollution and sun exposure contribute to this degeneration, and the skin begins to show signs of dehydration and ageing.
An Oxyoasis Oxygen Facial soothes away any internal stress, then regenerates and boosts the health of every skin cell with oxygen. With the added benefits of treatment serums or ampoules of essential vitamins, minerals and antioxidants, it is the most effective skin treatment program of its kind, designed to cleanse, nourish and revitalise every cell of the skin.
How does the OxyOasis System Work – Oxygen Therapy.
An Oxyoasis Facial delivers a mixture of 95% pure oxygen at a high pressure, and anti-aging serum through an airbrush to the face and body. The self-contained oxygen concentrator uses environmental air from its surroundings and delivers a simultaneous spray of concentrated oxygen and infused treatment serums to refresh and revitalise skin.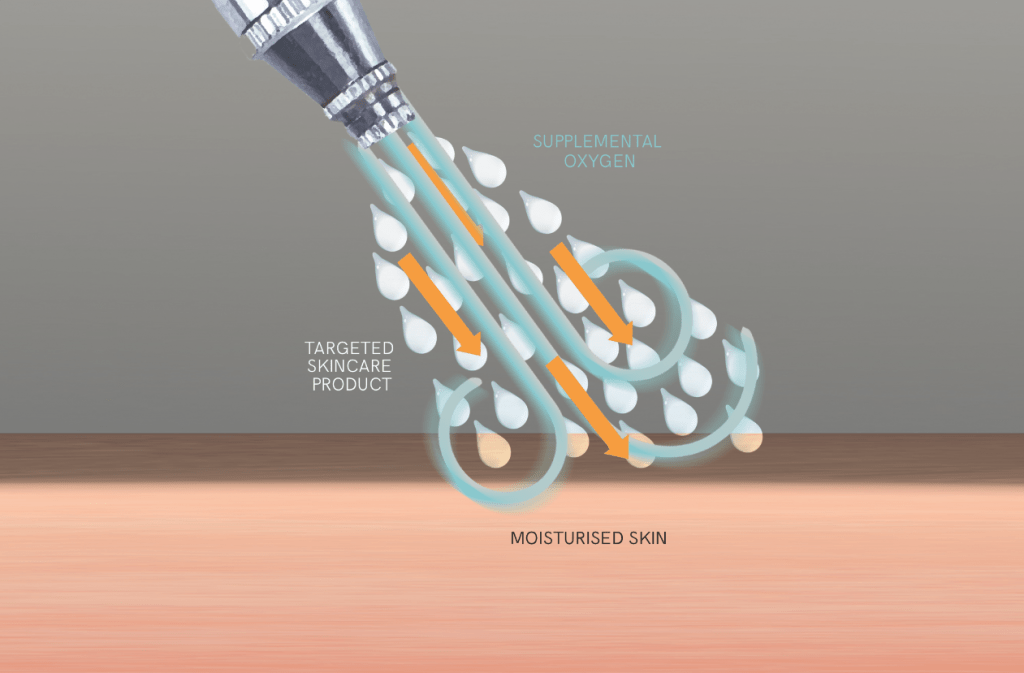 Skin oxygenation and hydration is improved, plumping and smoothing lines and wrinkles. The lower layers, deep within the skin are provided with much needed nutrients enabling it to repair and restructure itself from the inside out. The overall result helps skin becomes smoother and more moisturised surface.
This is a perfect treatment before events, as the glowing and revitalised result is immediate and long lasting.

Benefits of an OxyOasis Facial for your client.
Oxygen Therapy is the perfect rejuvenation treatment for ageing skin. As we age oxygen levels in the skin cells decrease, resulting in poor cell functioning and the formation of lines and wrinkles.
Oxygen Therapy replenishes lost oxygen & revitalises the skin, visibly plumping out lines and wrinkles. The results are immediate but an Oxygen facial continues to work long after the treatment, stimulating cell regeneration.
BRIGHTENS & FIRMS SKIN
SOFTENS AND SMOOTHS SKIN
ANTIOXIDANT RICH & ANTI INFLAMMATORY
REJUVENATES AGEING, SUN DAMAGED, DEHYDRATED OR ACNE AFFECTED SKIN
Affordable Investment in Latest Technology
The Oxyoasis Facial is a suitable treatment for everyone. The Oxyoasis Oxygen Facial can be offered as a stand-alone treatment or can be incorporated into any facial. It deeply hydrates and oxygenates, all in one 20-30 minute session.
Simple to use, fast and intuitive for therapists to learn with easy training, why not experience a treatment for yourself to have a better appreciation of its immediate results and how it improves skin's appearance.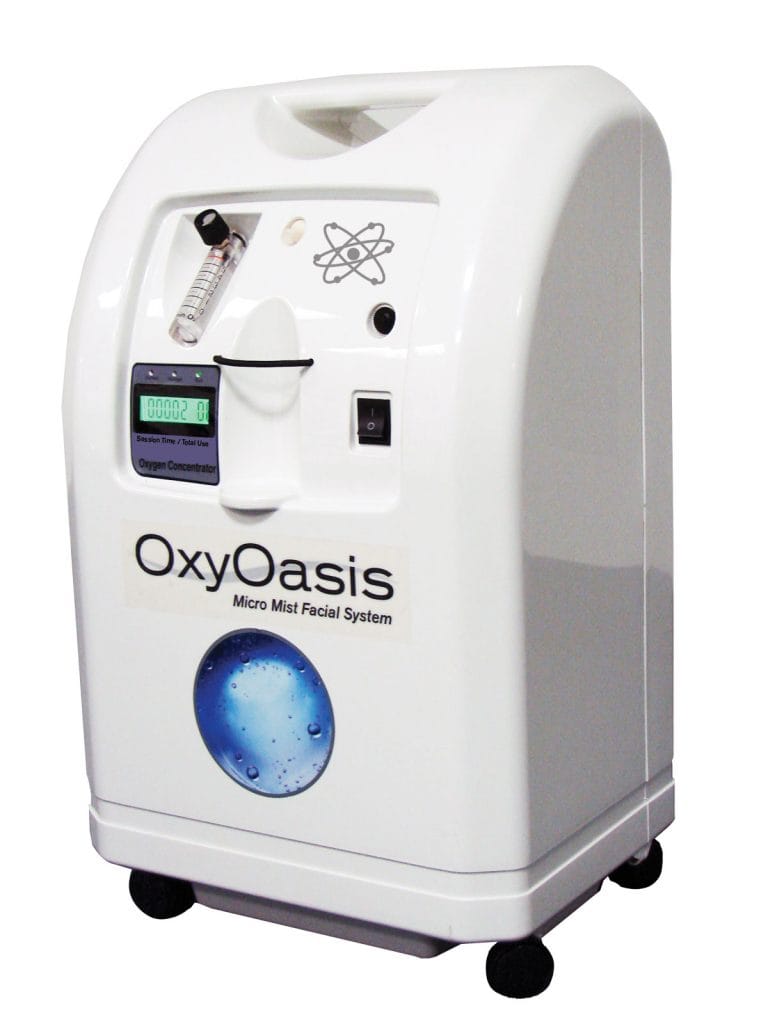 OxyOasis – Oxygen Therapy Facial System is available here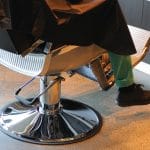 Hairdressing
Salon Spaces