Perla Retail Shelves
Salon Retail Shelves in Gloss White and Natural Ash Timber
Sign up or login for Trade Price + Shop
Perla Retail Shelves are the epitome of contemporary design, boasting structural brass metal, a marble look finish, and a contrasting white gloss shelves, for a truly luxurious touch. Don't settle for basic and bland shelves, these storage retail shelves exude sophistication and luxury that will leave a lasting impression when you enter the salon.
Create a Lasting Impression with Perla Retail Shelves:
Structural brass metal frame
Marble look finish
White gloss shelves with a pop of contrast
Neutral colour palette that screams sophistication
dimensions & product details
Dimensions & Specifications
Gloss White and Marble Shelves, Brass Frame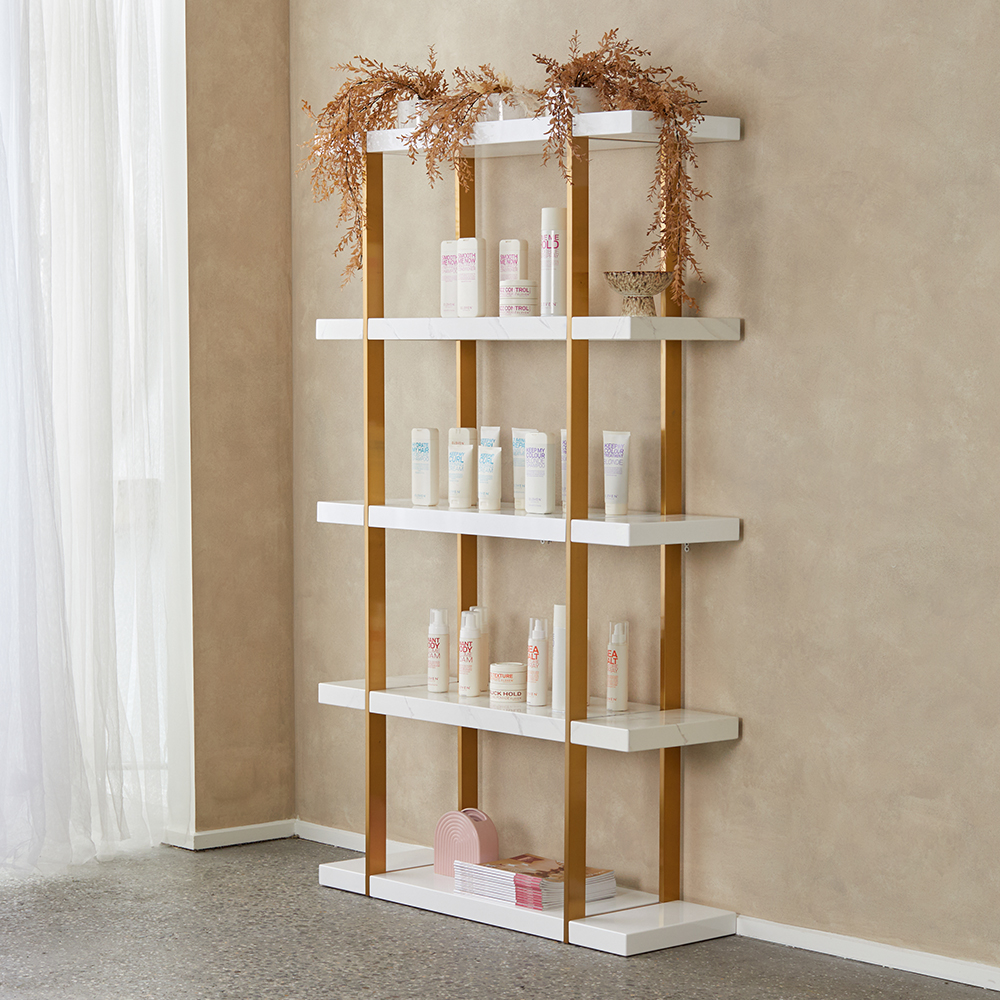 maximize your space
Perla Retail Shelves are spacious, sturdy, and offer a range of storage options. This makes them perfect for displaying all of your products in a stylish and organized manner, while still maintaining that luxurious touch. Show off your products in style.
unleash your inner designer
Perla Retail Shelves have a neutral colour palette that complements any decor, making them perfect for any salon space. For a modern look, keep the space simple with contemporary furniture pieces, and lots of natural light textures. With its eye-catching visual impact, the Perla Retail Shelves will bring a modern luxuary to any salon space. Whether you have a modern, minimalist or traditional look, these shelves will elevate your decor to the next level.
complete the look
For the ultimate luxury look in your salon space, pair the Perla Retail Shelves with the Preseley Desk. This combination will elevate your salon's style to a whole new level of elegance and luxury.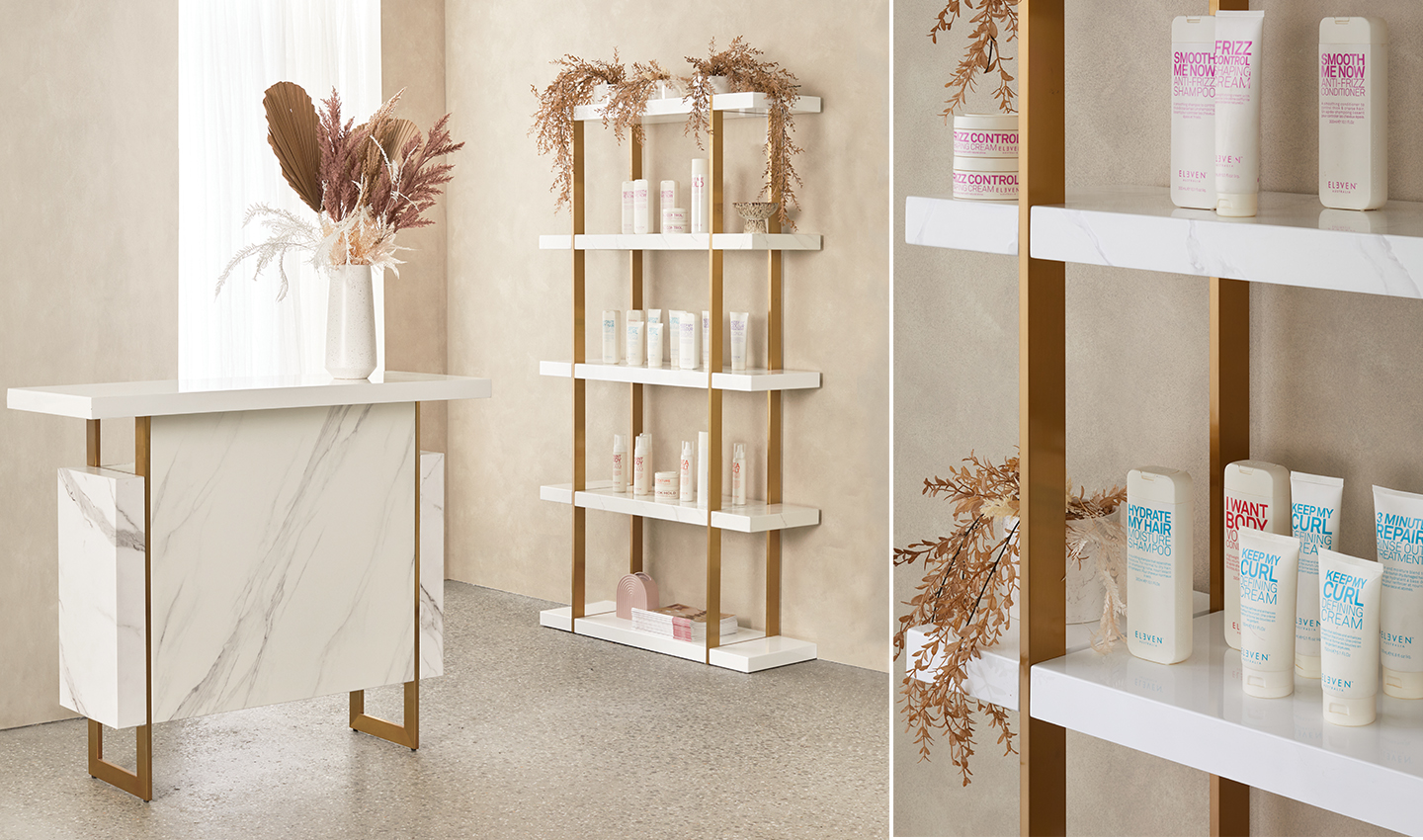 Need more Help?
Visit our Comfortel Product Help & Support Portal
Find answers to your questions about this product.
Get help, download installation manuals, find solutions and more.