The One Thing You Need to create a 'Man Space' in Your Salon.
Hairdressing
Salon Spaces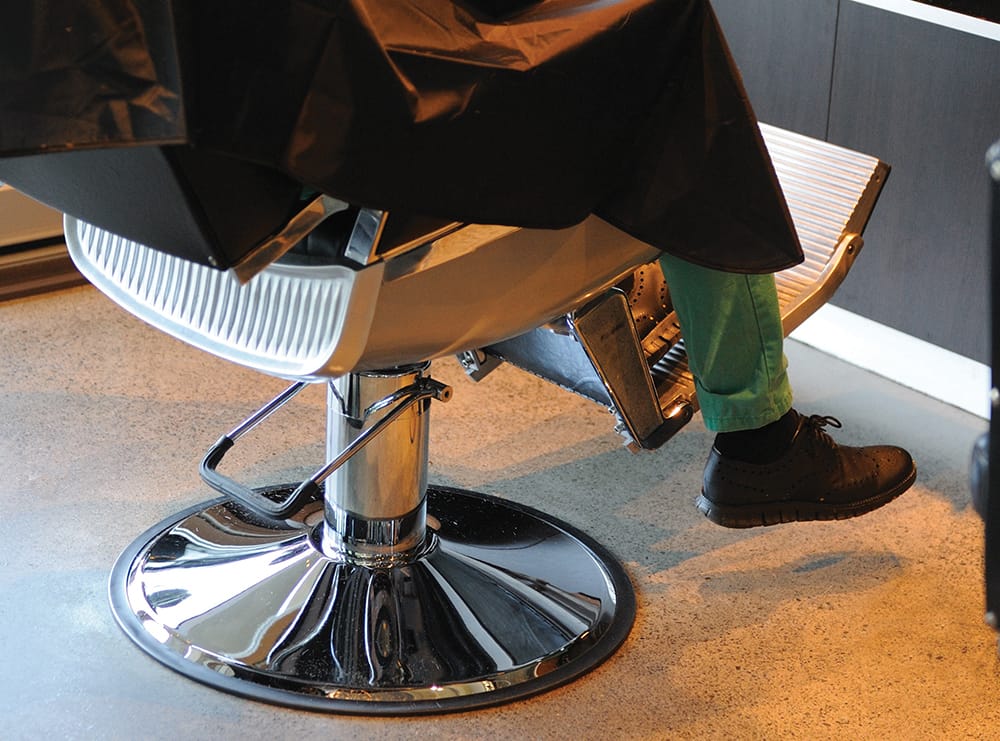 Who knew it was so simple?
Men's hair is a booming business and the name of the game has quickly become 'how can salons get more men in their chairs?'
We're not asking you to swap your salon for a barbershop, but it turns out you can easily carve a man space into your already-existing salon premises, making your male clients feel more welcome and enticing  through the salon doors. This sounds like a massive task, but it really only needs one simple tool. Drumroll, please…
Barber chairs.
Yep, it's that simple. Find the chair that suits your salon and make it the focal point of your all-new man space. Keep the area a bit separate or cordoned off from the rest of the salon, spruce up your male menu and offer some male-specific retail products and before you know it, you'll have your very own male-only area in-salon with minimal effort required.
Comfortel provide a range of different barber chairs to suit a variety of salons. Not sure where to start? We have you covered.
You Need This If… You're short on space to create your man cave.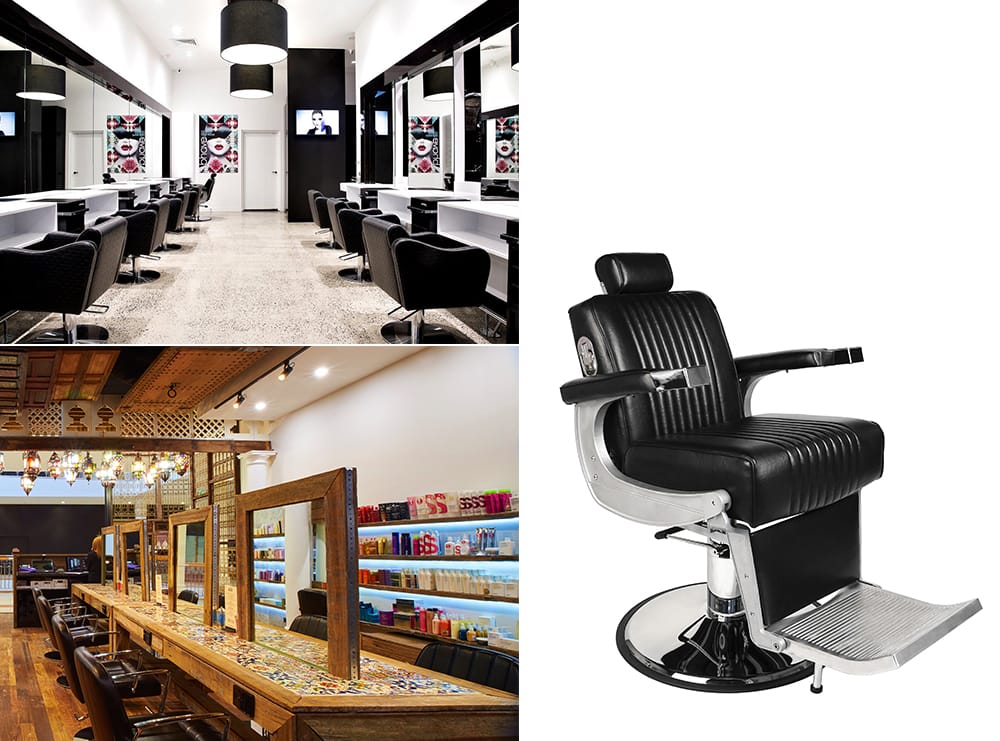 We know it may seem like a big ask to find the space to implement your man cave, which is why we're going to help you make it as compact as possible. This elegant black chair with a round chrome base includes all the usual features, with a leaner design and spacial awareness and take up less room.
You Need This If… You want your man space section to pop, with your regular salon décor.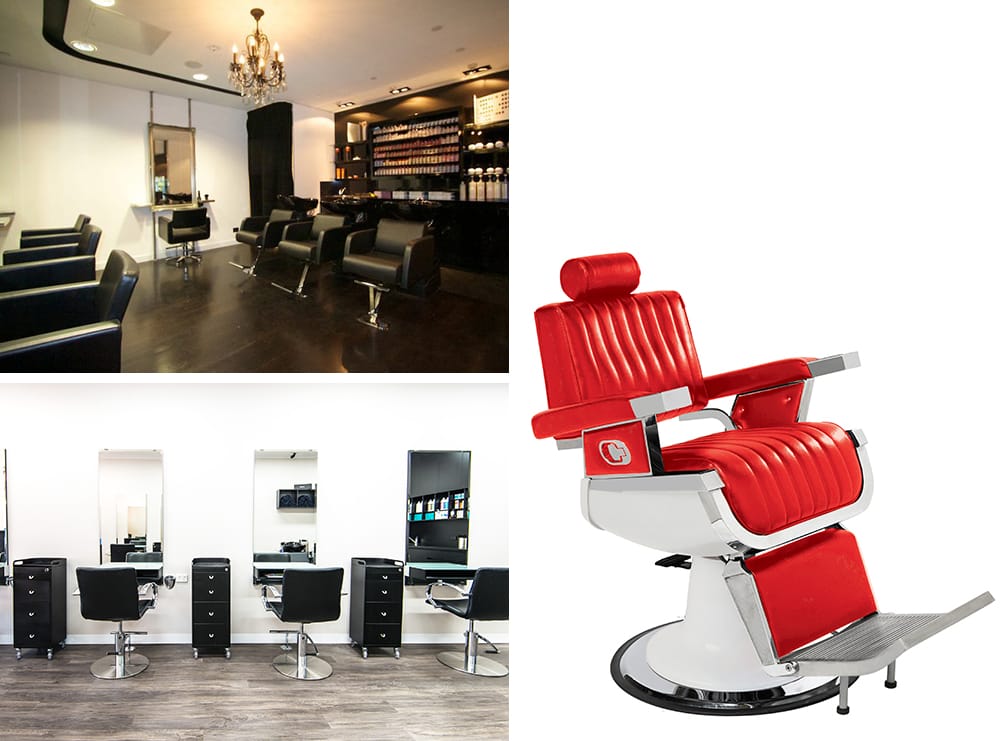 If you'd like your man space to make a bit of noise to announce its arrival, we think a bright colour will do the trick. This bold red chair also includes a vintage inspired two-tone white and chrome chair frame (for when you want your man space to have that old-school barber feel) and is fully upholstered in this fiery red hue. An adjustable head rest, raised leg support, padded foot rest and lockable hydraulic lift make it a favourite among both stylists and clients.
You Need This If… You have a classic-style salon, and would like your man space to complement this aesthetic.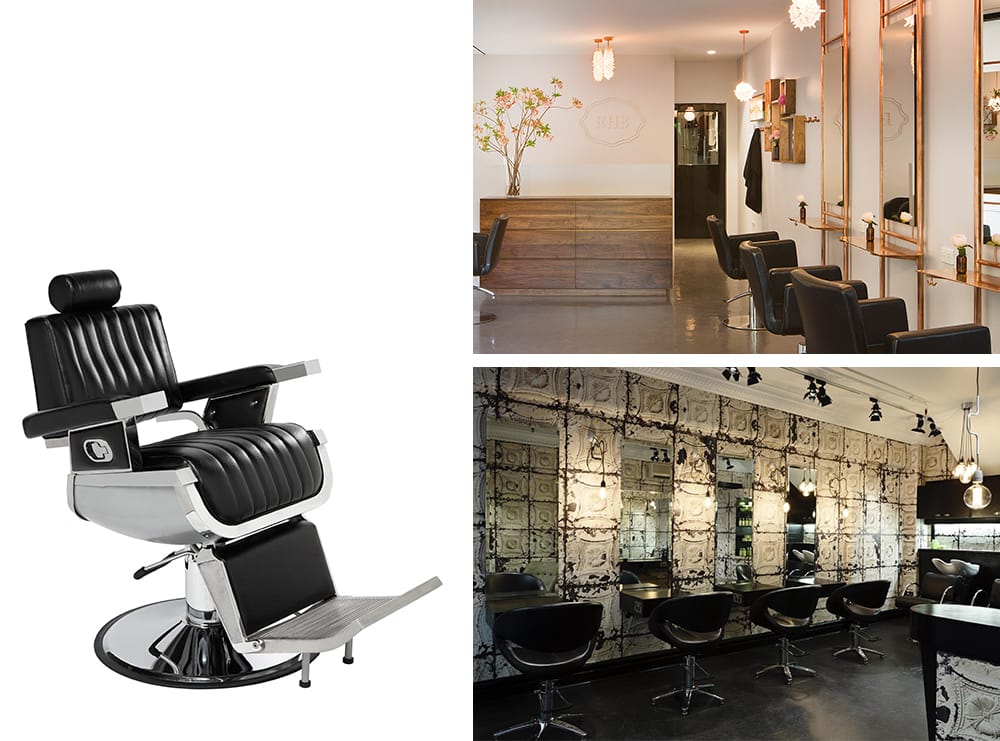 For those that would like their man space to blend into the rest of the salon aesthetic, this high quality black chair will fit right into salons with a chic, classic look. Durable and designed for maximum comfort, this chair boasts a host of features which make it the perfect fit for a suave man space.
To see the full range of furniture and equipment for your salon see here
Images courtesy of: Hair Phase – Soho, The Royal Salon, BrotherHood Barbers, Unico, RBH Salon, Lola Wigg Hair Café, Theroy for Hair, Aneve Salon.