MISS LUXE by Fairlie Exintaris. Mono Luxe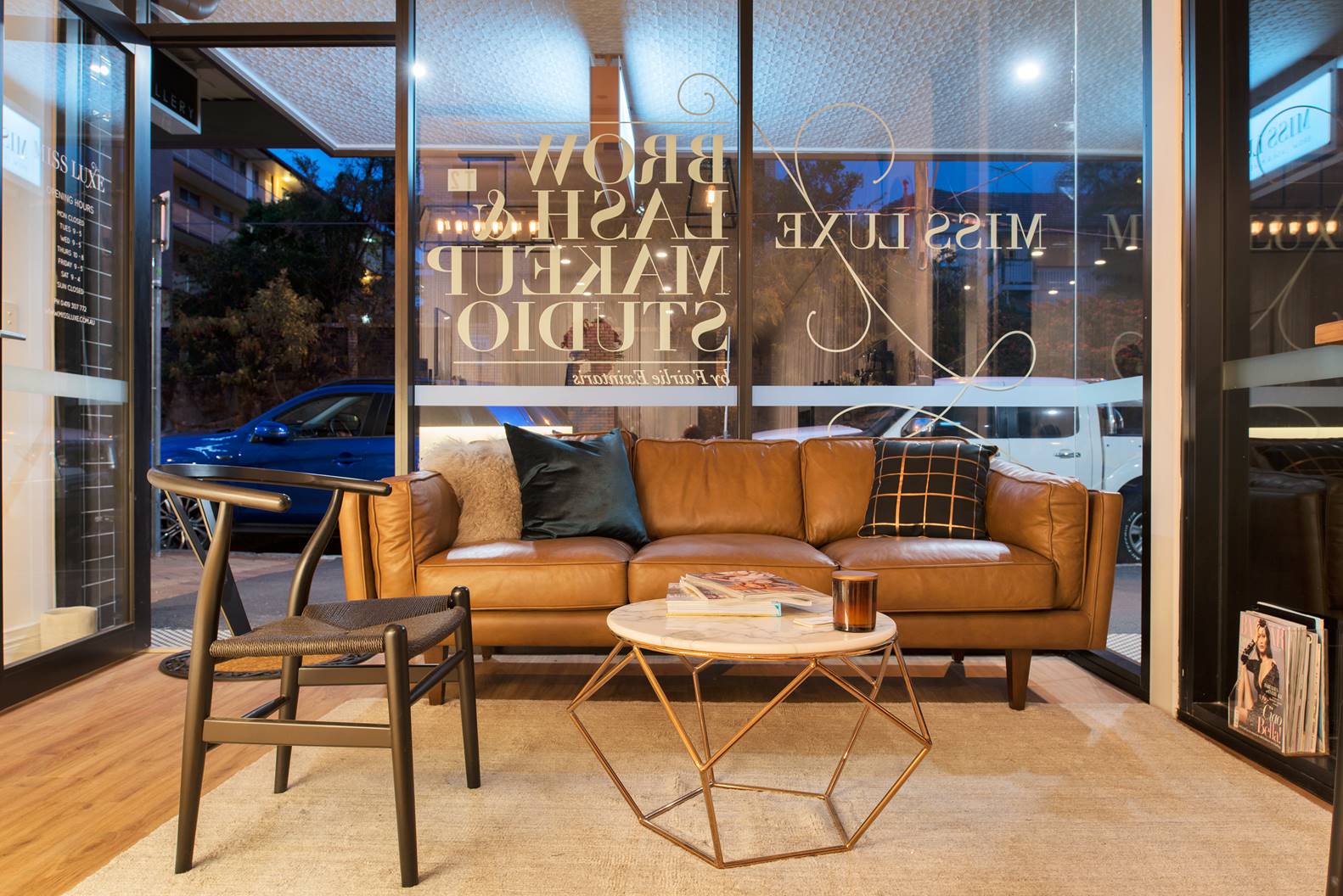 With a perfect blend of light and dark, elegance and rawness, Miss Luxe Exclusive Brow, Lash & Makeup Studio in QLD is  a lesson in harmonious contrast.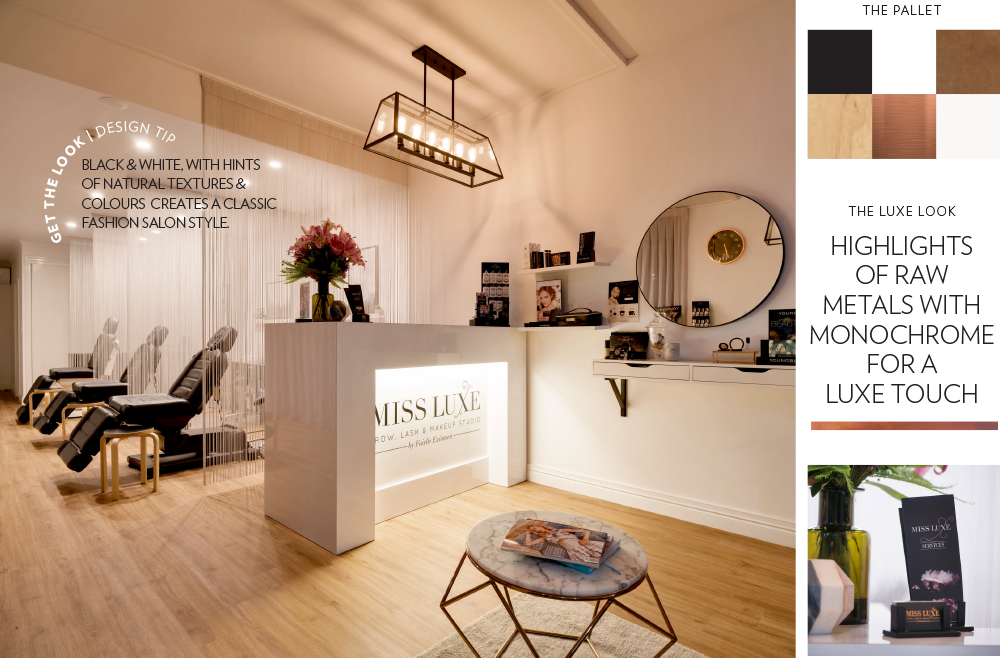 The comfort, practicality and smart design made Comfortel an ideal choice for my salon.
Fairlie Exintaris – founder 
Upon arrival at the boutique brow bar, you are welcomed with a combination of 'mono luxe'; the use of black and white with elements of marble, raw finishes and metal highlights. The space has created a balance of minimalistic style with a luxe, sophisticated touch.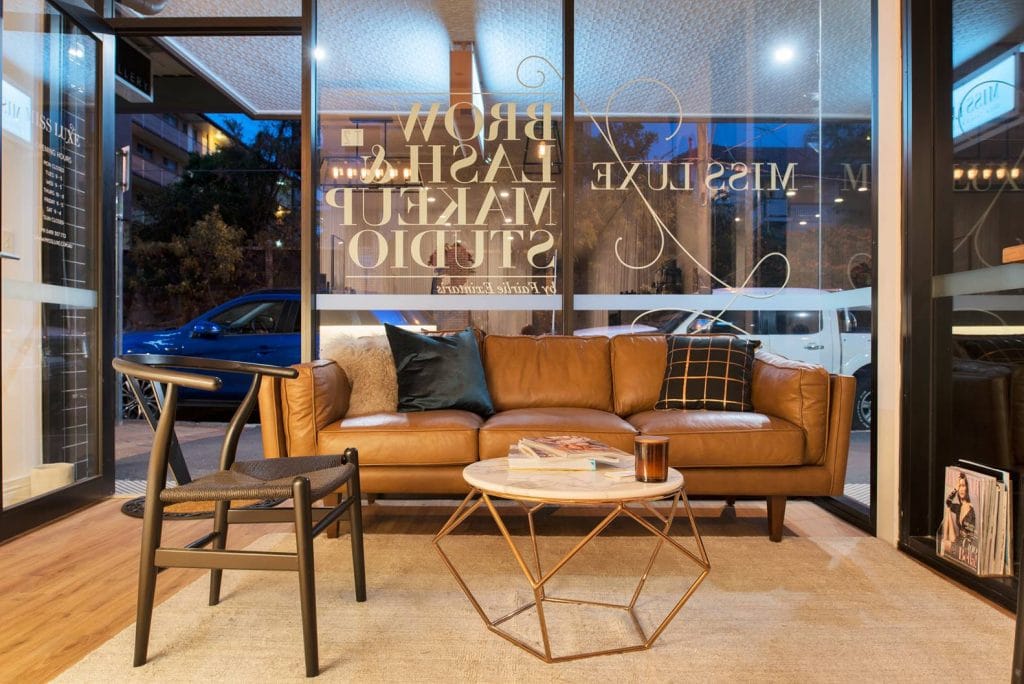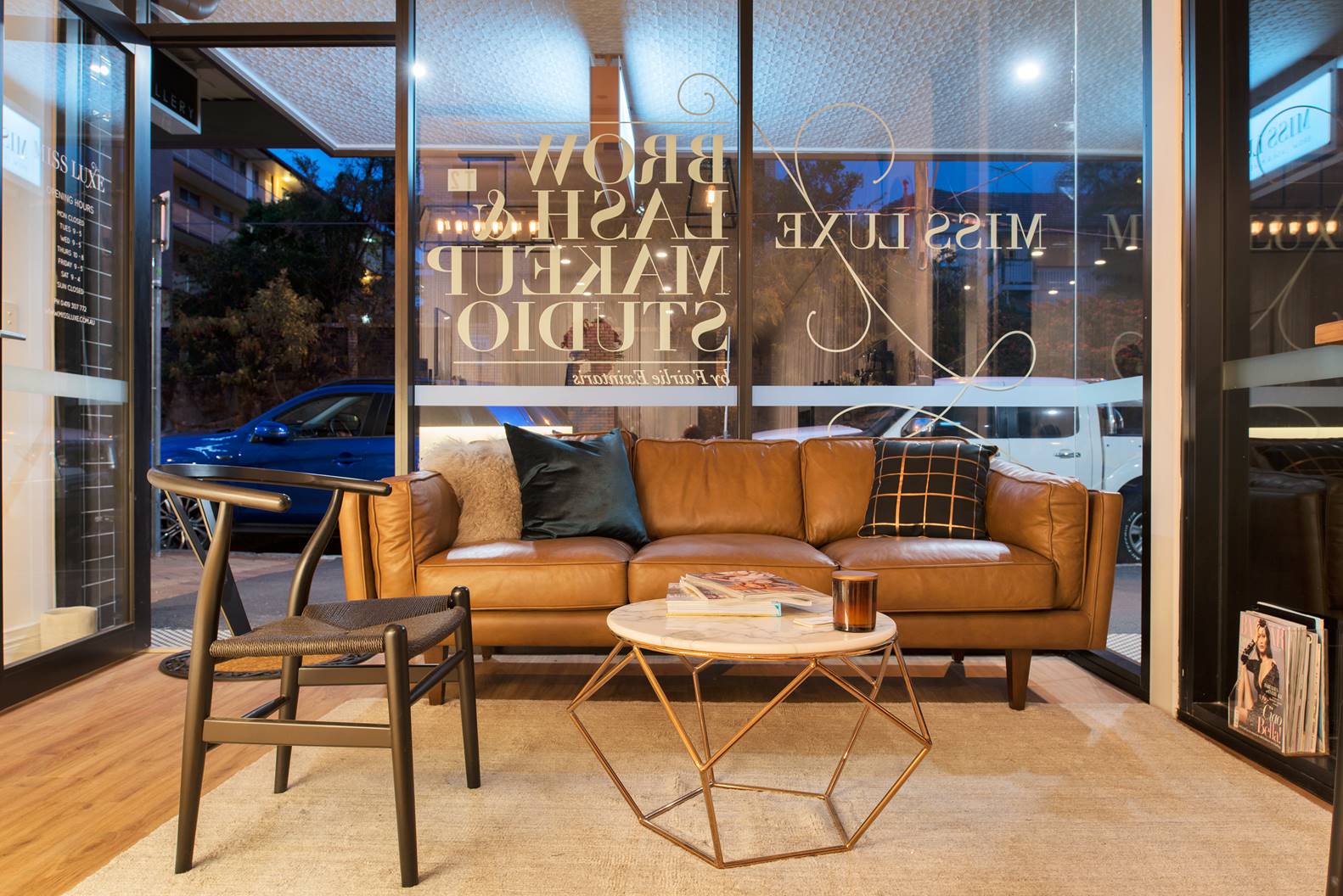 To get the look, the heavily monochromic space is partitioned with light, air filled fabric; a clever way to create personalised areas, but still maintaining a sense of open space. The natural timber goes a long way, softening the harshness of black and white while organic textures of tan and copper provides a sense of warmth. Featured in each treatment area are custom colour Comfortel electric beauty beds – Gemini in black that easily converts from a chair to a bed – perfect for brows, waxing and treading. The height, leg and back adjustment makes it easy to convert into a chair to apply makeup.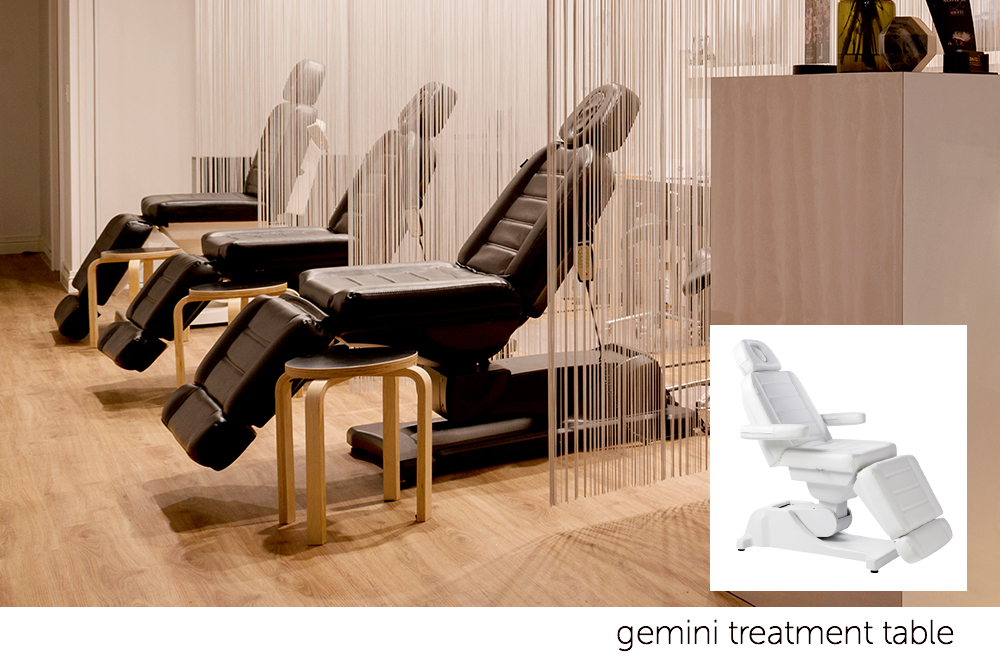 The founder of Miss Luxe, Fairlie has spent many years perfecting the art of brows and has extensive experience in bridal, editorial and commercial makeup. Fairlie also specialises in feather touch brows, her style being a soft, natural and well-balanced semi-permanent brow – which she has  successfully reflected in her salon style.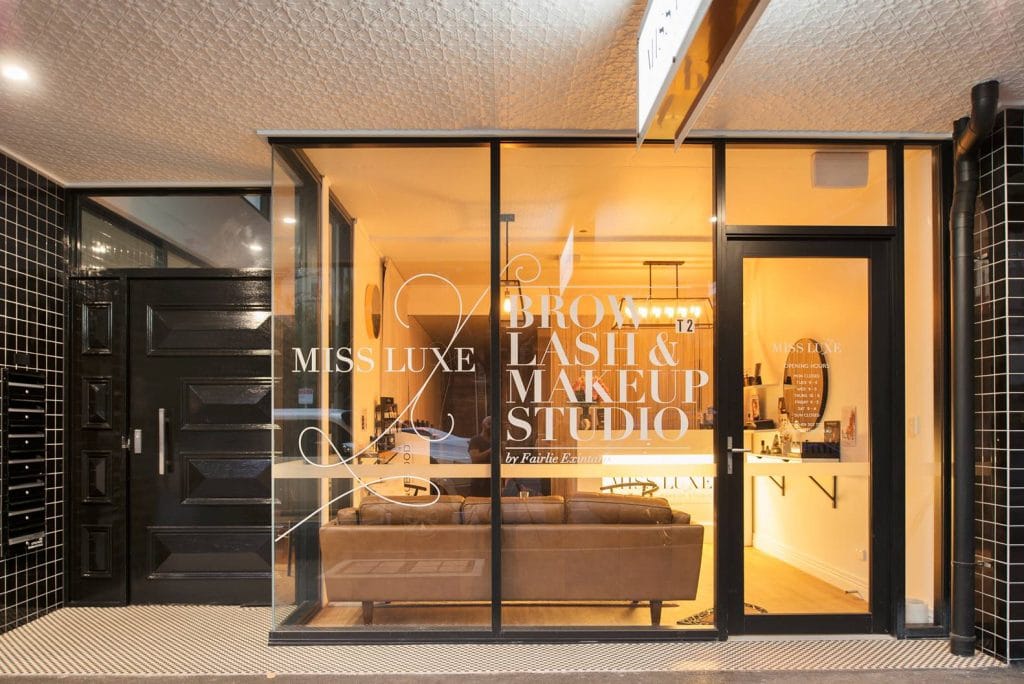 Images courtesy supplied by Miss Luxe Brow Lash & Makeup Studio  www.missluxe.com.au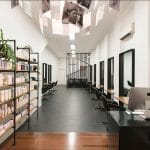 Hairdressing
Salon Spaces