Lavish Hair + Beauty Bar. Celebrating Textures in Salon Design.
Beauty
Hairdressing
Salon Spaces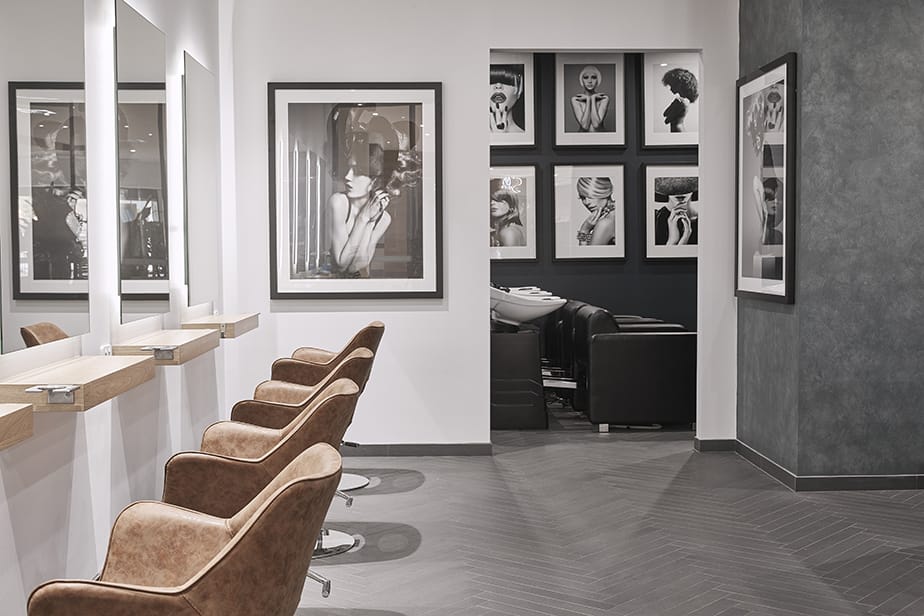 Lavish Hair + Beauty Bar shows us that turning down the colour and celebrating texture creates a salon space that has a calming, minimal look.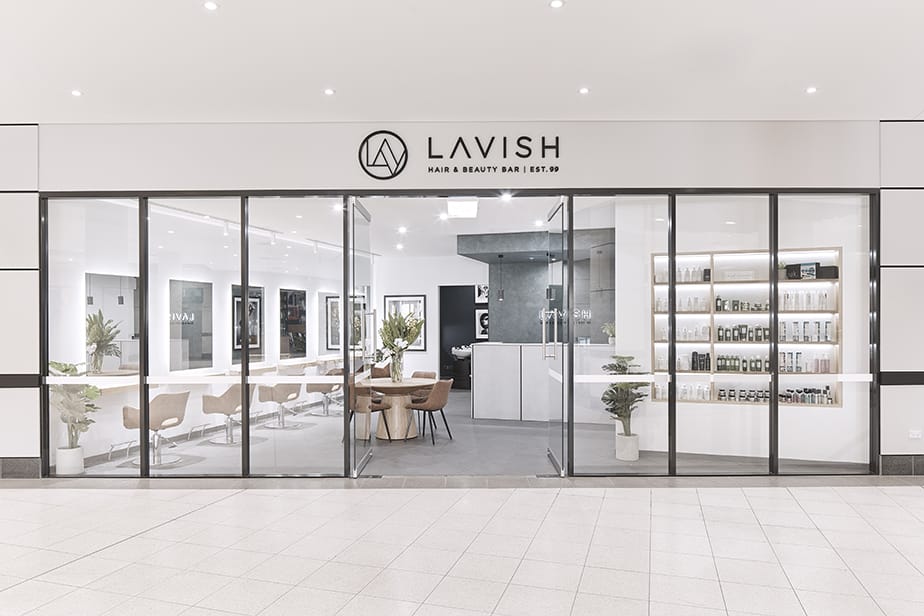 Designed by Alicia Xiberras Interiors, Lavish Hair + Beauty Bar, uses custom concrete panels, textured wall paint, natural timber and leathers for an environment that is inspired by an organic way of life.
"Our design vision for Lavish Hair + Beauty Bar was to create a beautiful salon space using contrasting textures and raw materials."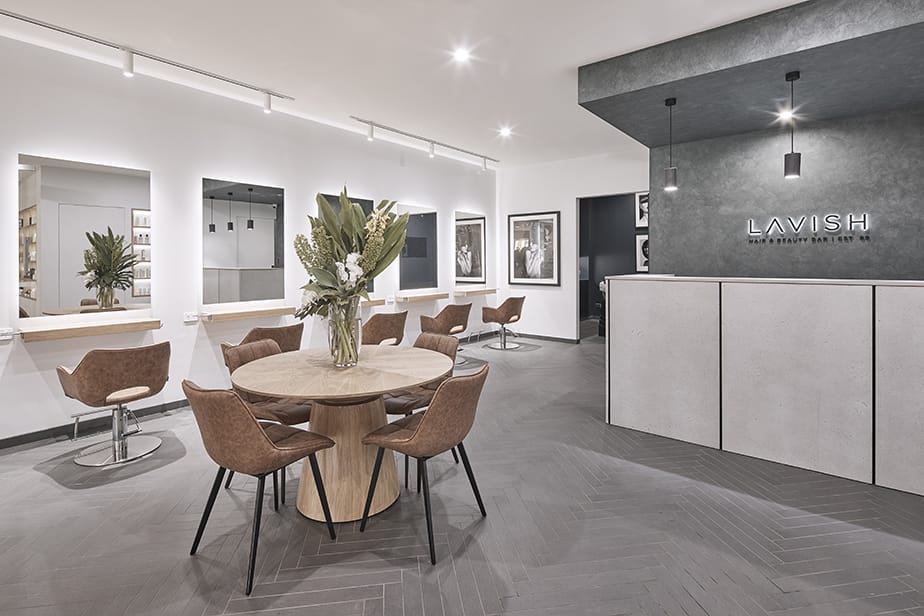 When walking into the salon, you are greeted by a light space and a sleek, custom made concrete reception area. The herringbone tiling on the floor expands the depth of the space that leads to the interior. Within the styling area, the Chloe Tan Salon Chair from Comfortel is paired with Ash timber floating benches, with chrome accent accessories and floating back lit mirrors.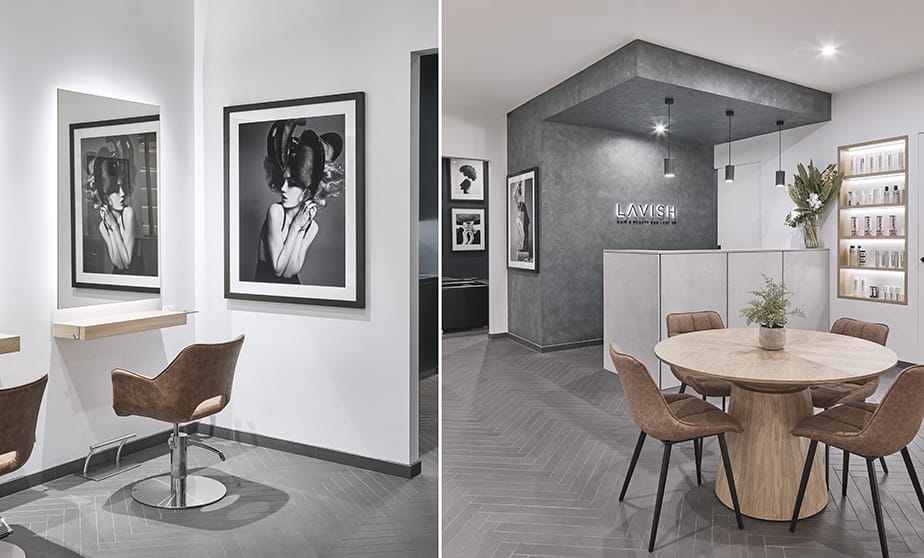 "Designing salons is not just about how many hair stations you can fit in the space, it's about allowing your clientele to feel a sense of tranquillity. Salon interiors should make you feel like you're escaping your everyday life."
Alicia Xiberras Interiors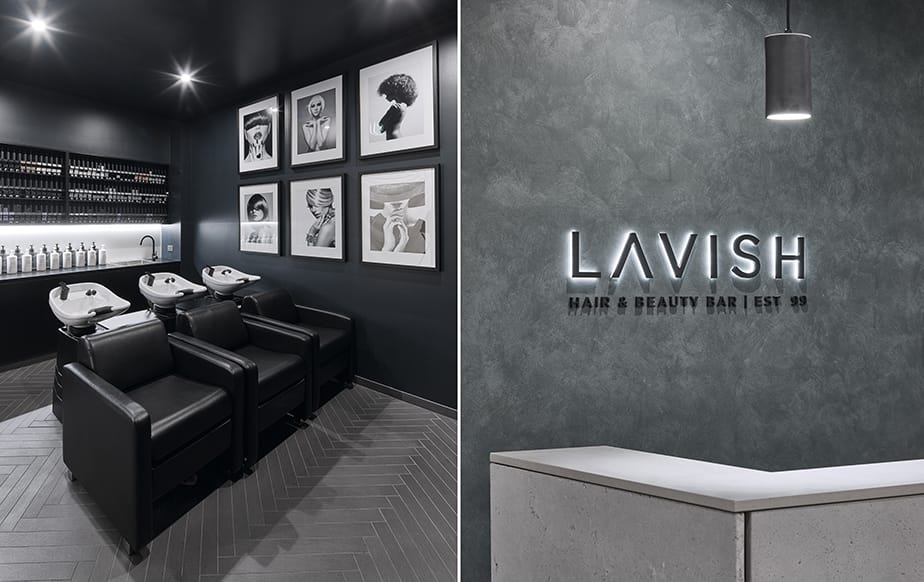 The basin  showcases a dramatic change of mood to a quieter muted space with Comfortel's Kelli electric wash lounge is featured with the inclusion of custom black and white prints and  a back lit colour bar.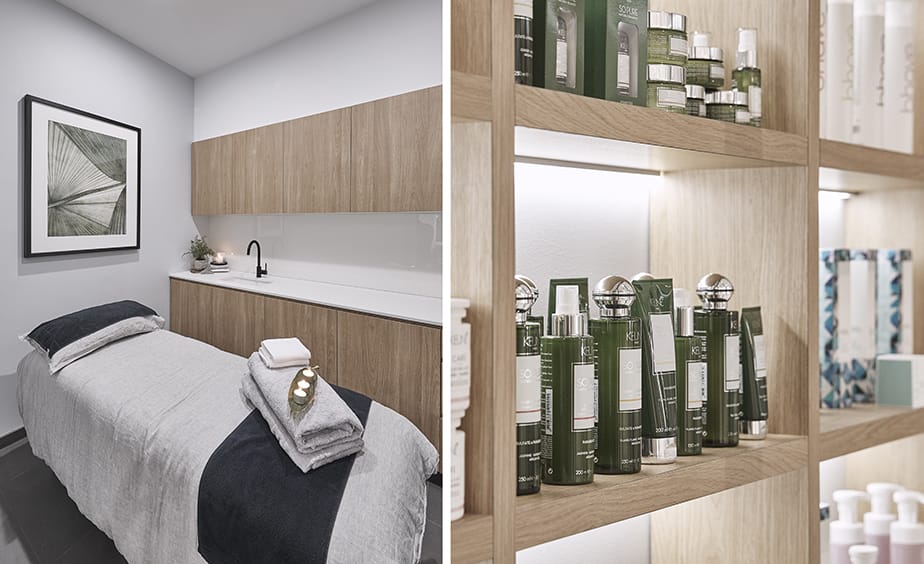 "We chose to use Comfortel for this salon design because we loved your Chloe Styling Chair in Tan, it works perfectly with our organic salon design. Comfortel's customer service was always helpful in answering any questions we had about the products and finishes. Comfortel is a one stop shop for all hair and beauty salon needs."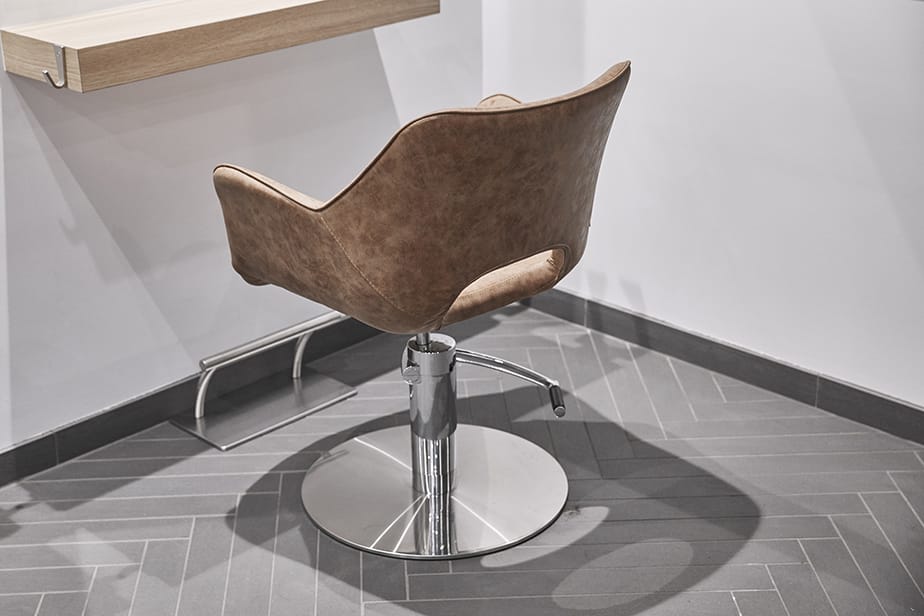 Here's how to 'Celebrate Textures' in your salon interior design:

Go for neutral colours; deep dark blues, greys and tan, mixing with beige tones
Other than white, paint some walls in different colours or textures to identify 'areas' within the salon space.
The type of materials chosen are of huge importance to emphasise the details in each piece.
The appearance of the design layout is kept clean and simple, so you can still see wood tones in furniture and the stitching in textiles.
Choose textured walls or wallpaper for a focal point.
This is a look for the minimalists. Space is important, there is an open, airiness about the look.
——
Salon: Lavish Hair + Beauty Bar  Shop 5, The North Village Kellyville, NSW
Interior Designers: Alicia Xiberras Interiors
www.aliciaxiberrasinteriors.com.au  @alicia_xiberras_interiors
Salon Furniture:  Comfortel Furniture
Photographer: Terrance Chin Photography
Hairdressing
Salon Spaces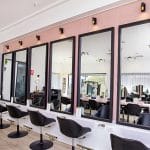 Hairdressing
Salon Spaces