La Boutique by Belinda Jeffery. An Earthen Luxe Hair Salon
Hairdressing
Salon Spaces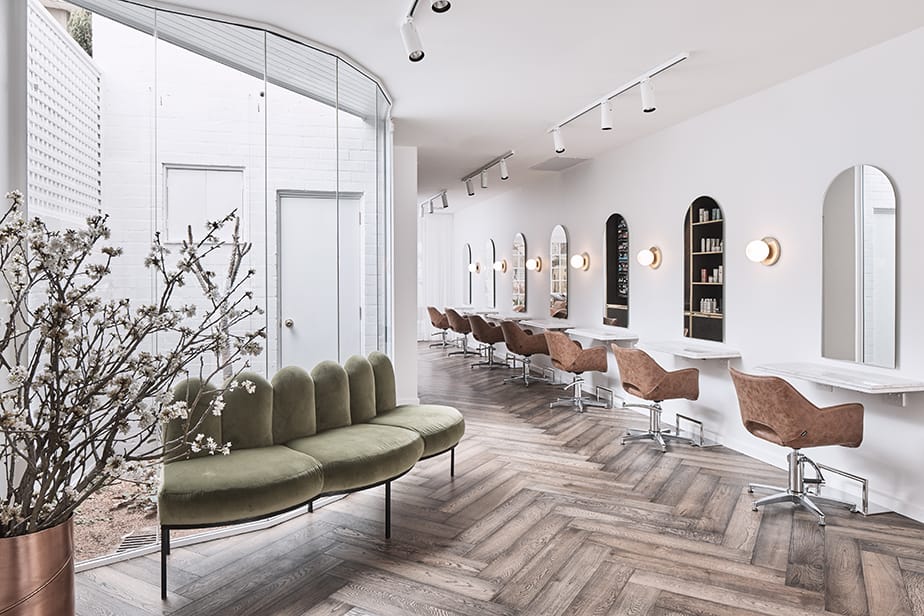 Step into La Boutique, a luxe hair salon, a minimalist's dream; this is a refined salon space that incorporates marble and natural timber tones with a natural earthy colour pallet.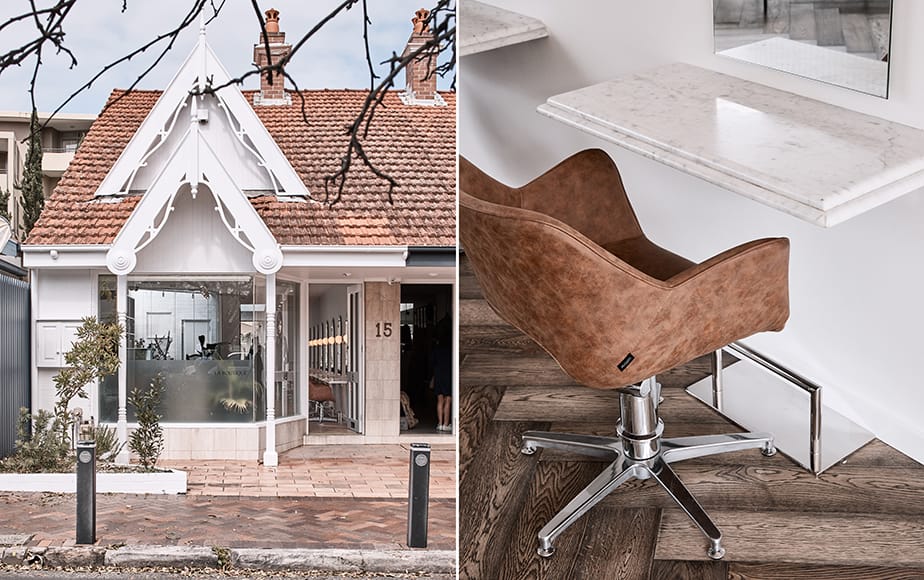 La Boutique is a hair salon in Double Bay, Sydney owned by Belinda Jeffrey. Belinda's vision was to create a space that feels humble and down to earth yet maintains the highest levels of quality.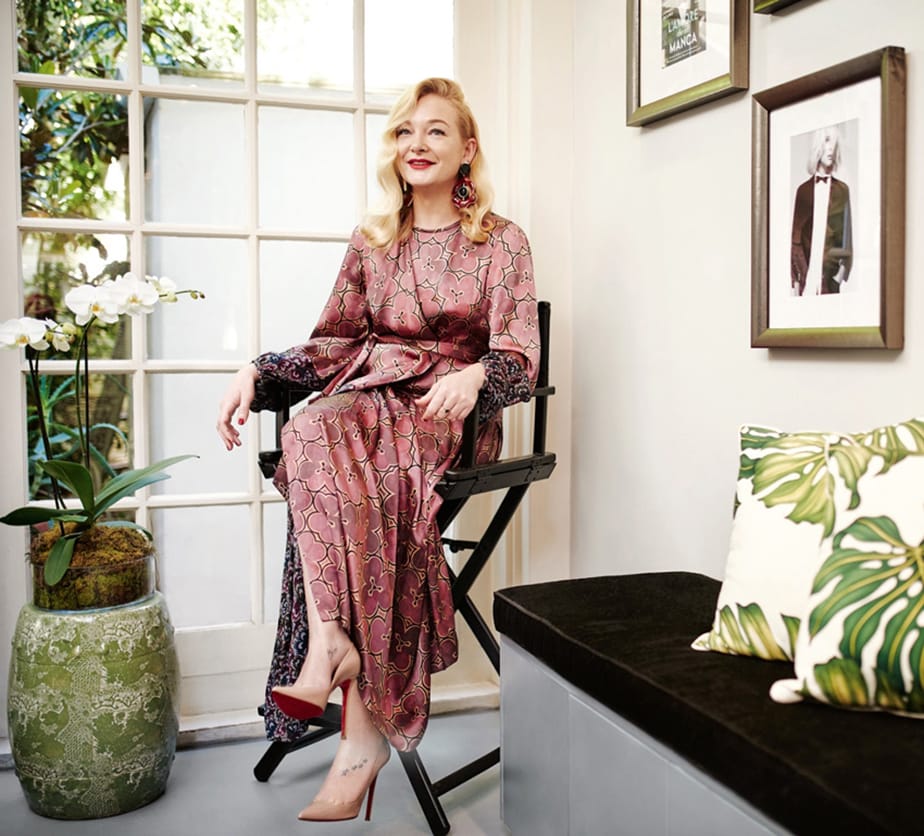 La Boutique collaborated with award winning interior designers We Are Triibe to transform the space. The vision of the interior was to create an open and chic salon that wasn't pretentious. It had to be comfortable. The design features needed to be aesthetically modern and sophisticated to reflect the type of service they provide. Correct lighting was also important with Belinda wanting to bring more natural light into the Salon – an essential when working with colour.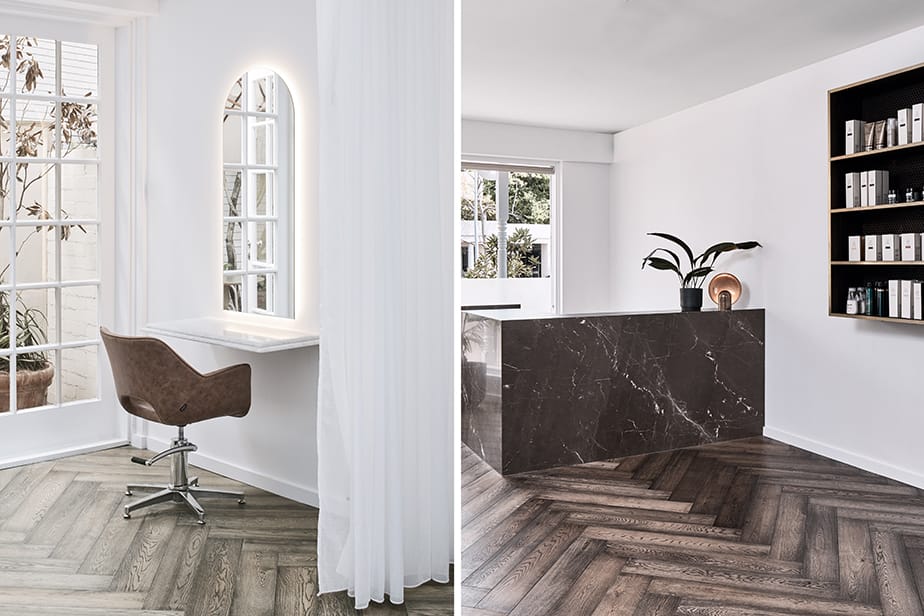 The salon space kept things casual and created a styling area that's simple and no fuss. The arch shaped mirror with the marble shelf is combined with feature lighting and the Comfortel Tan Chloe Salon Chair.  A VIP, private area has also been created with the help of shear, flowing curtains.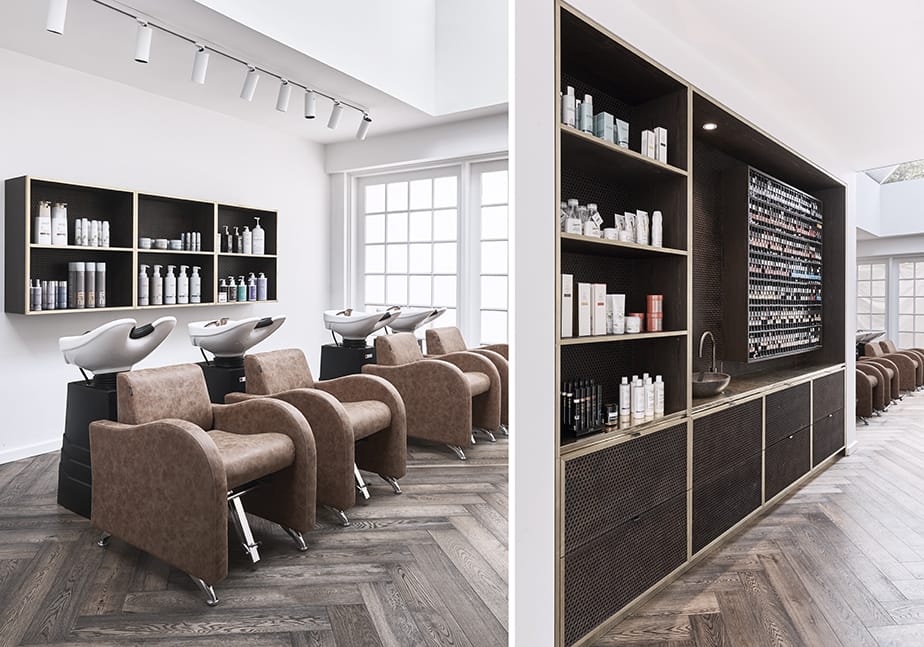 The back wash area is earthly and features 'custom made' Tan colour Claire Wash Lounges to match their styling chairs.  Combined with light filled windows, and custom colour bar cabinetry consisting of mesh metal with raw timber, this salon space has become the pursuit of perfection.
"It was important that the furniture and equipment met our styling requirements for the La Boutique renovation and Comfortel went above and beyond arranging to have our wash basins custom made to match our styling chairs. Because the show-room is local, I loved going there personally to try out the basins and styling chairs and ensure that they were functional and comfortable for our clients needs."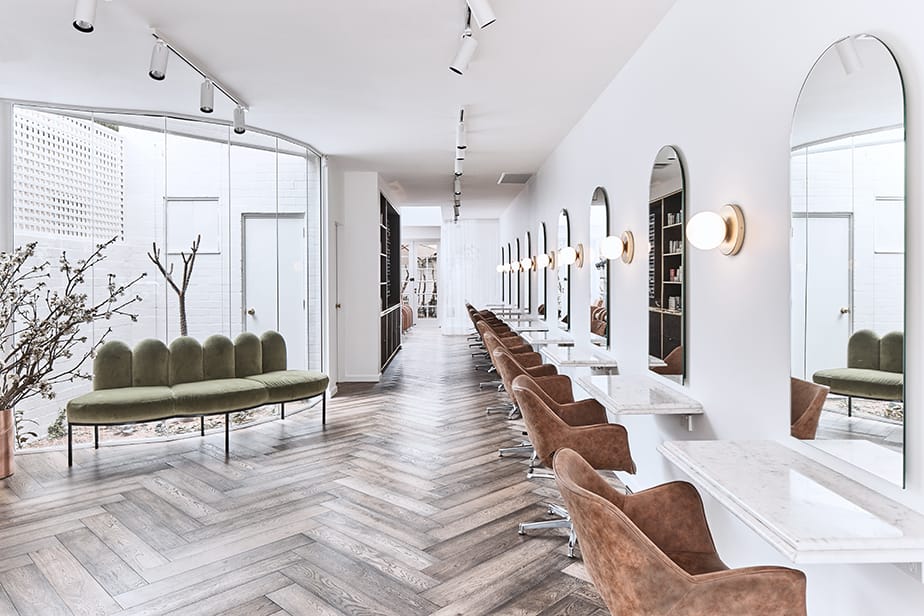 "I wanted to use a forward-thinking company. The team were very professional and a pleasure to deal with. They did everything they could to bring our vision to life. Nothing was too big or too hard"
Grounded by the strength of earthly, natural textures, La Boutique salons opens its doors to soft, dark elements. A smooth dark marble reception desk, a velvety sage green fabric waiting chair and rich timber tones welcomes clients to the reception area.  This is a salon fitout that's setting trends in 2018 with a look we love, along with positive vibes coming from their clients and staff.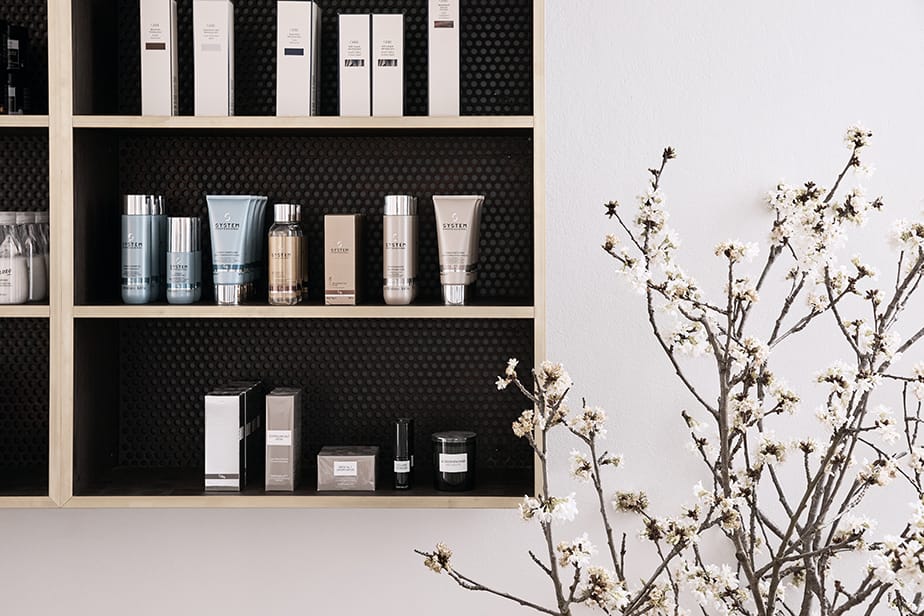 La Boutique by Belinda Jeffery  15B Transvaal Ave, Double Bay NSW 2028  www.laboutique.com.au   Instagram: @laboutiquehair
Facebook: @laboutiquehairsydney
Salon Owner: Belinda Jeffery
Salon Design: We Are Triibe
Salon Furniture: Comfortel Furniture
Builders: Verdecon
Photographer: Terrence Chin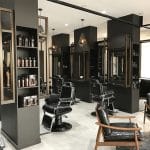 Hairdressing
Salon Spaces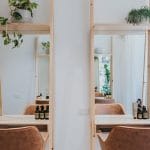 Hairdressing
Salon Spaces