Improving hygiene in Pedicure Treatments with Comfortel CleanSpa Pedi's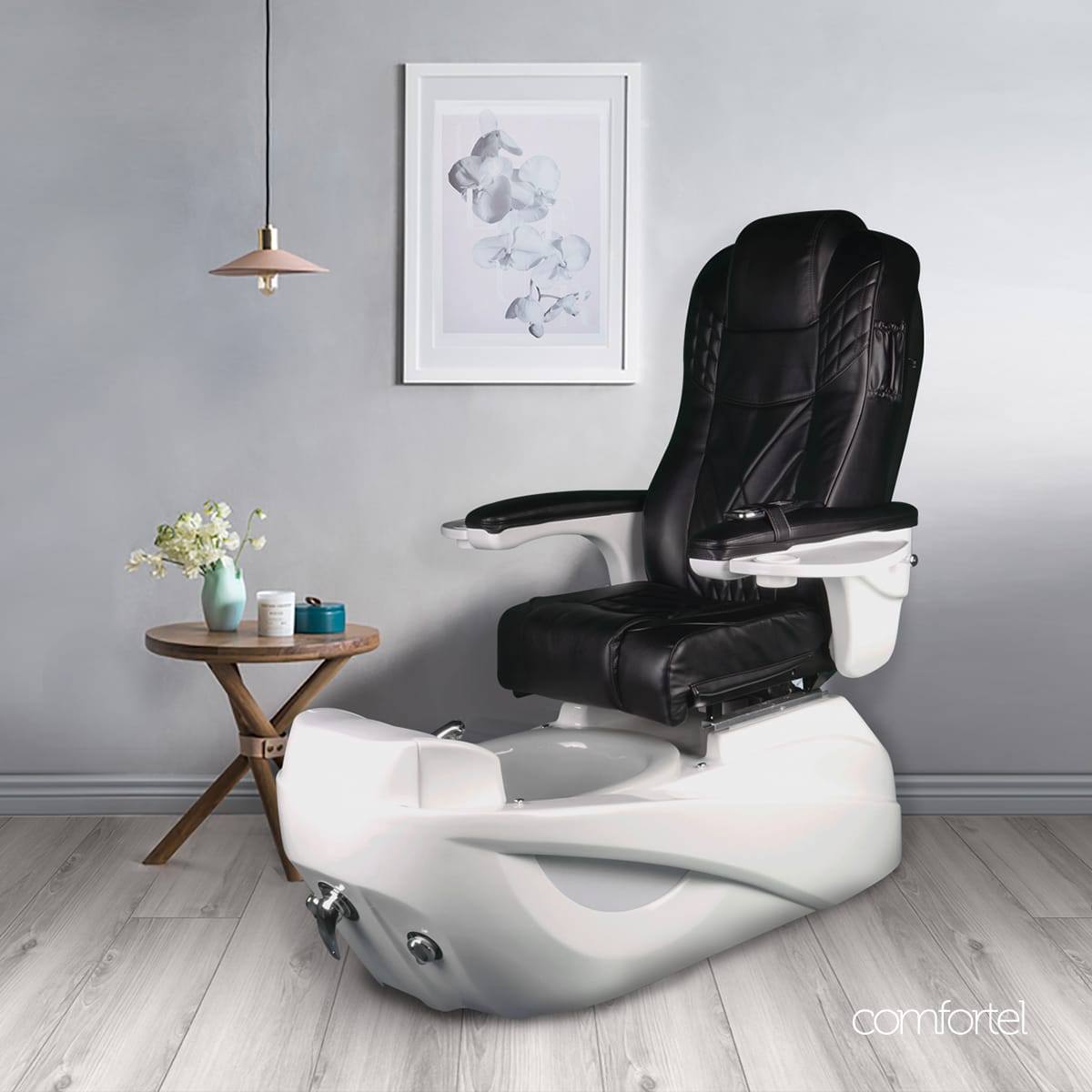 NEW Comfortel CleanSpa Pedicure Chairs
Introducing Comfortel CleanSpa, a NEW range of pedicure spas that will change the way we think of 'clean' pedicures.  As hygiene is an important part of the nail industry and one that is commonly questioned by clients and regulated by government, the new range will improve the standard protocol.
To address the problem of the long cleaning process and the potential spread of infectious diseases between clients, Comfortel CleanSpa's utilise a more hygienic method of combining disposable CleanSpa Liners and MagnaCleanse Jet, an improved pipeless technology with a magnetic cap.
So easy to clean, you only need to wipe down surfaces and clean the magnetic jet between clients. Add a new disposable CleanSpa liner and clip on the sanitised jet. The improved standard cuts down cleaning time, while visibly reminding clients of improved hygiene.
With 3 models available, each CleanSpa comes with a free Pedicure Stool, 200 CleanSpa Liners, an inbuilt extraction gravity drain pump and 2 years warranty.
Benefits of Comfortel CleanSpas
Think Clean.
Designed for single use, the disposable CleanSpa Liners are a visible reminder of cleanliness while reducing cleaning time and cross contamination between clients.
A True Pipeless Jet
The Magnacleanse magnetic cap creates a whirlpool jet within the disposable liner, without water or waste touching the bowl or external pipes.
A Rejuvenating Massage
Clients will be relaxed, with the shiatsu massage working on their muscles to reduce fatigue and rejuvenate body and mind.
Acetone proof. No more stains
Get to work, worry free. The stain-resistant seat and base lets you do what you do best, without the worry staining.
Intelligent Auto-fill
With a single touch, the basin fills with water to the correct level, and starts the whirlpool jets*.
Wellness Chromotherapy Bowl
To enhance the clients well-being, the bowl provides a full whirlpool hydro massage complemented by soothing coloured LED lights*.
Plumbing made easy
With an in-built extraction drain pump, the worry of plumbing can now put you at ease while saving you money on additional parts.
*Selected Models