A.DO Hair Salon. Parisian Eco Industrial Chic
Hairdressing
Salon Spaces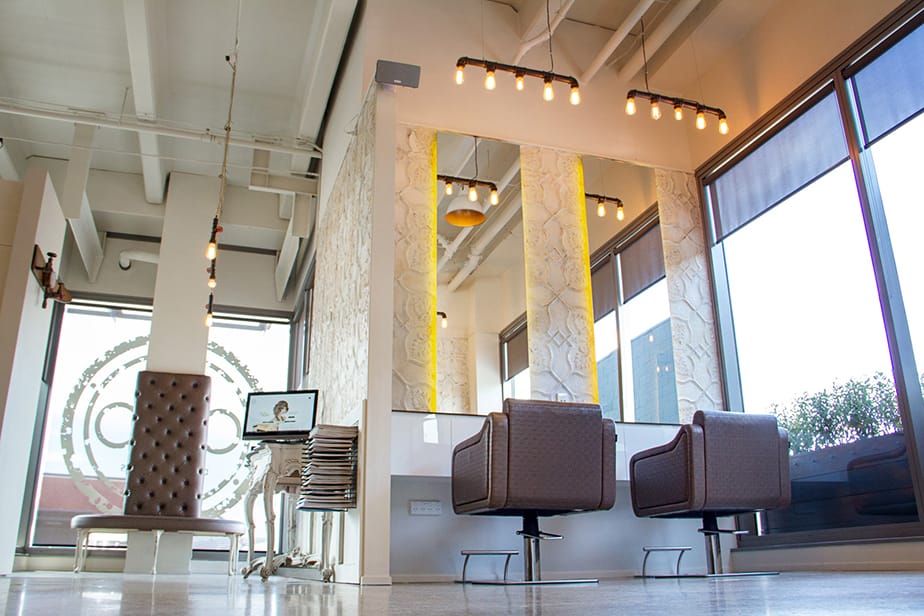 A fusion of Parisian Chic with an Eco industrial feel, this salon space embraces the definitive "otherworldliness" equal to anything you are likely to see in central Paris.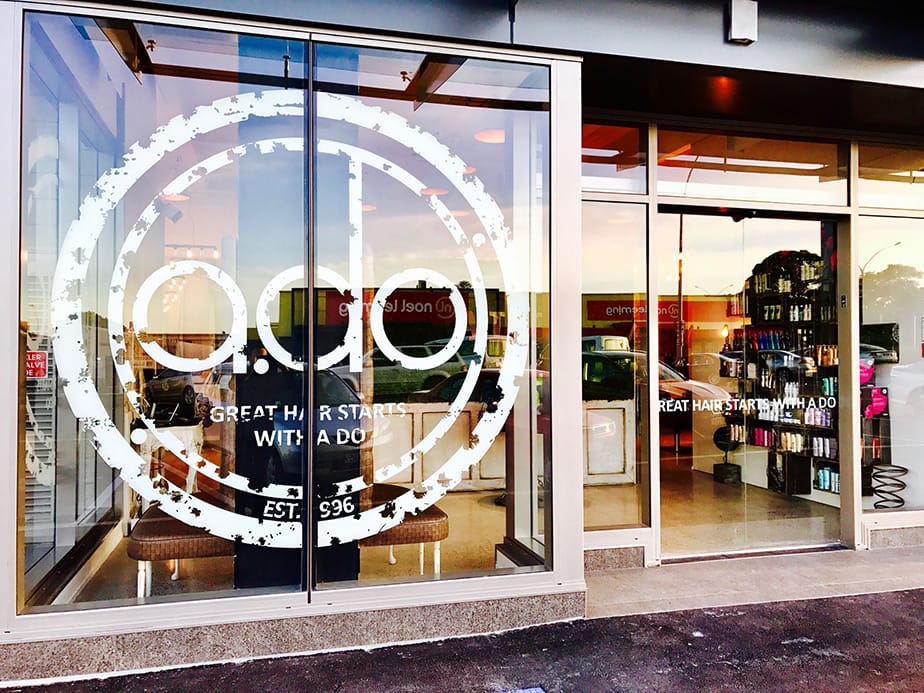 This international award winning Salon now situated in central Tauranga, pairs industrial elements with vintage décor giving a quintessential French look with a hint of industrial modernism.
A.DO Hair introduces an uncomplicated colour palette of Antique white, rustic coppers and bronzes that brings a relaxing balance to the space.
On entry to the salon the lush green Scandinavian moss wall, not only looks stunning, but gives an environmentally friendly aspect by purifying the air and acting as a sound buffer.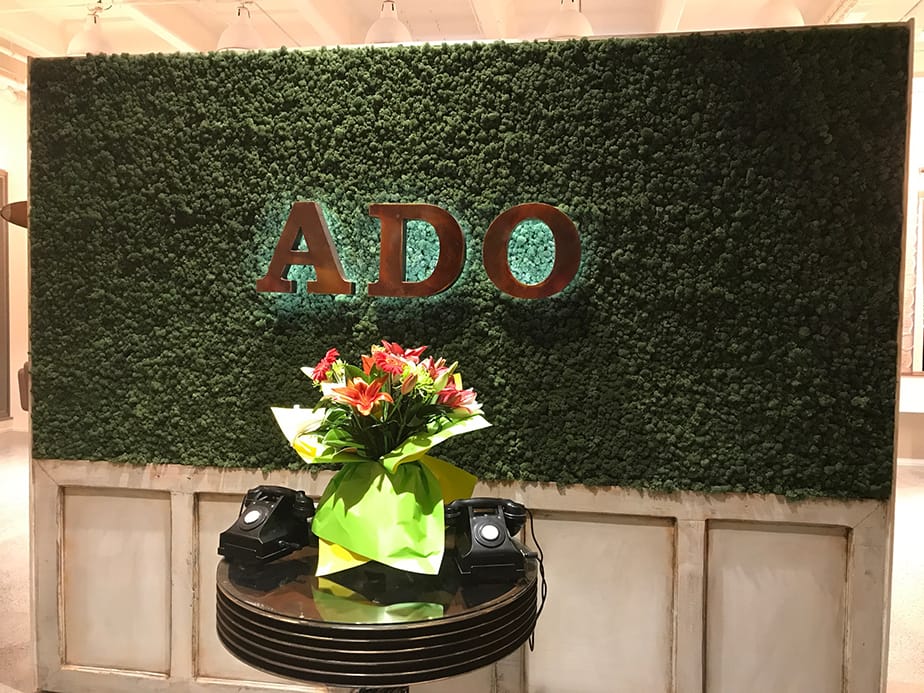 The innovative retail stands provide a functional and interesting piece of wall art, mixing retro items with upcycled boxes providing a unique take on retail displays.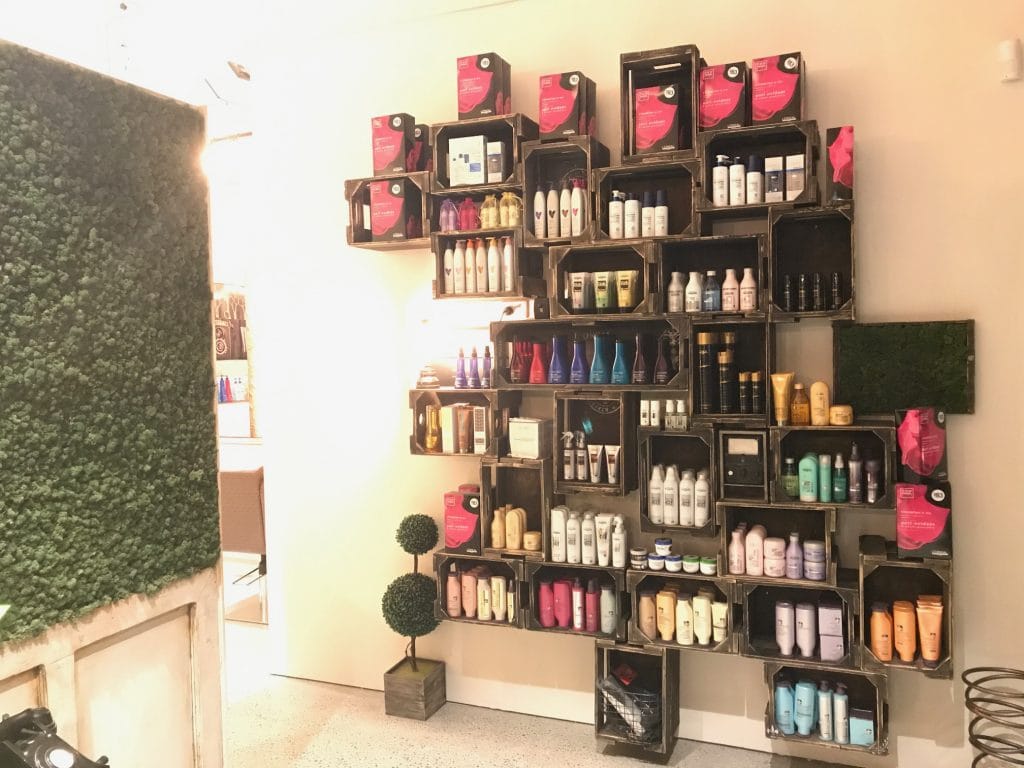 Textured walls also peak your interest throughout the salon.  The pressed tin, which has been masterfully softened by giving it a rustic look, adds to the Salons Eco industrial lux styling.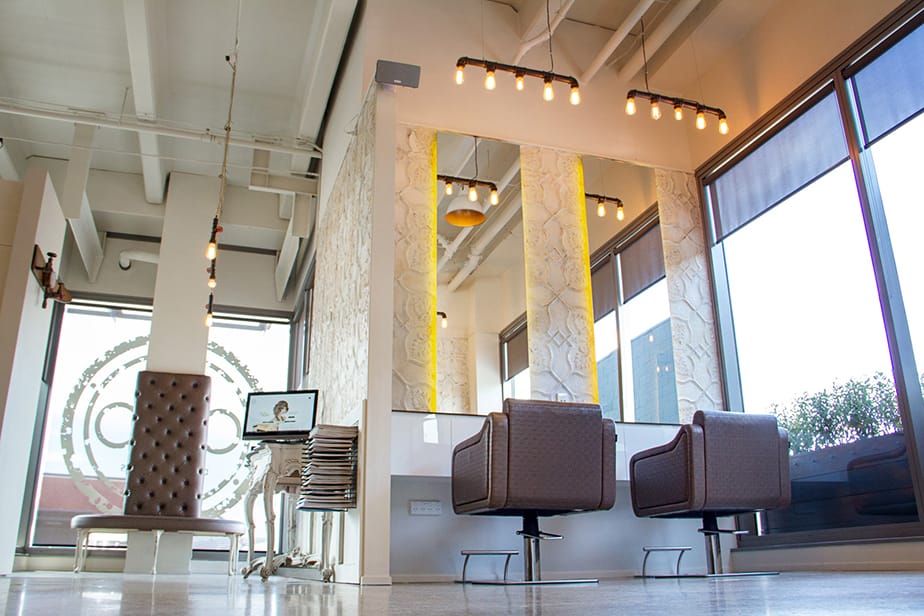 Hand waxed Corten Steel bench tops add colour and the hard-durable surface makes a very practical easy to use work space.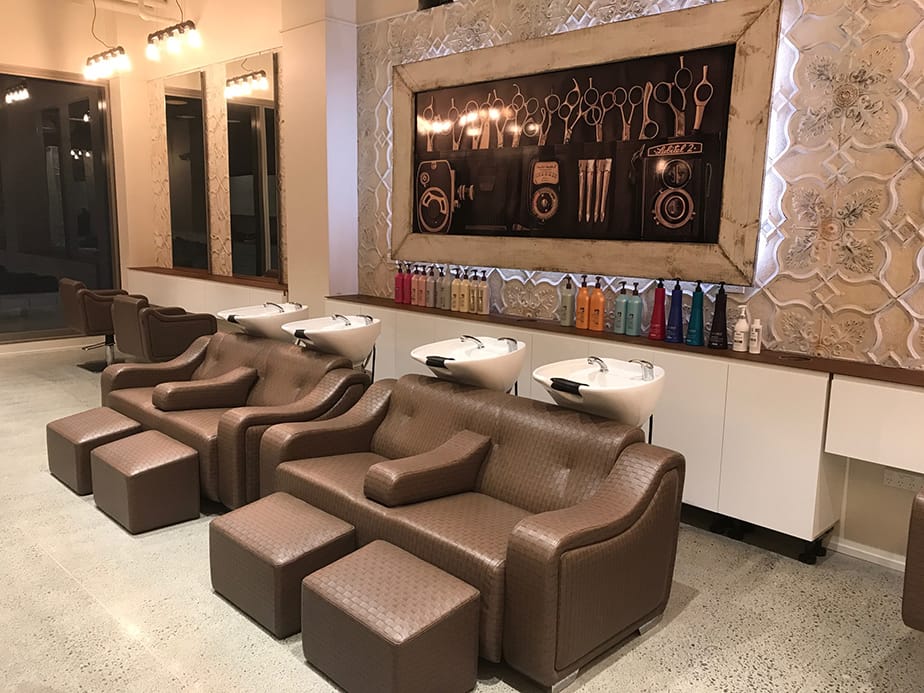 The Designer Salon collection from Comfortel is the perfect choice of salon furniture, the plush look brings a sophistication and adds elegance to the space.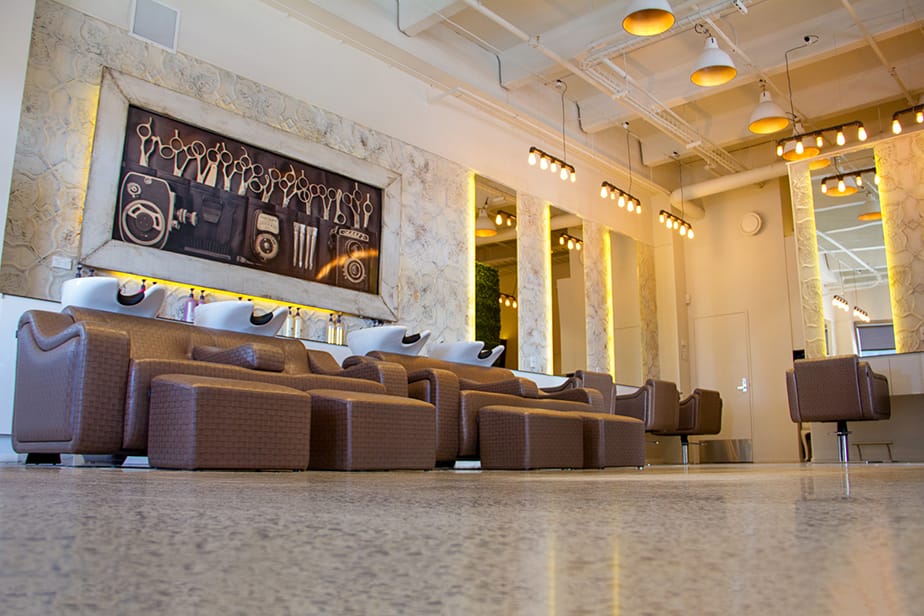 The Diamond 2 seater and Puccini chairs with the weaved textured upholstery gives interest and compliments the comfortable and luxurious feel of the salon.
"Comfortel are without a doubt a true market leader when it comes to exquisite basin and workstation chair design.  Their superb quality and range of accessories and fabric, allowed us to customise the bespoke look of our salon"   
Jason Davies.  Co-Director of A.DO
The creative force behind the interior design and fit out is Shelley and Ray Pullar of A.DO commercial fitouts .
In Designing a world class Eco industrial salon A.DO have not just paid homage to the Eco philosophy but have surpassed this by upcycling everything from industrial material to lighting fixtures
Salon                                  A.Do Hair Salon in Tauranga, New Zealand
ado.nz
Salon Owner                    Jason and Penelope Davies
Interior Designers        Ray and Shelley Pullar
Salon Furniture              Comfortel Furniture
Photography                    Jason Davies
Cabinetry                          Troy from Alpha Omega Kitchen and Cabinetry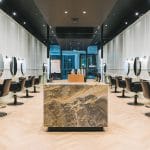 Hairdressing
Salon Spaces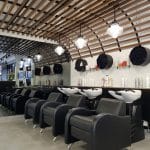 Hairdressing
Salon Spaces