Face Plus MediSpa. Beach Side Beauty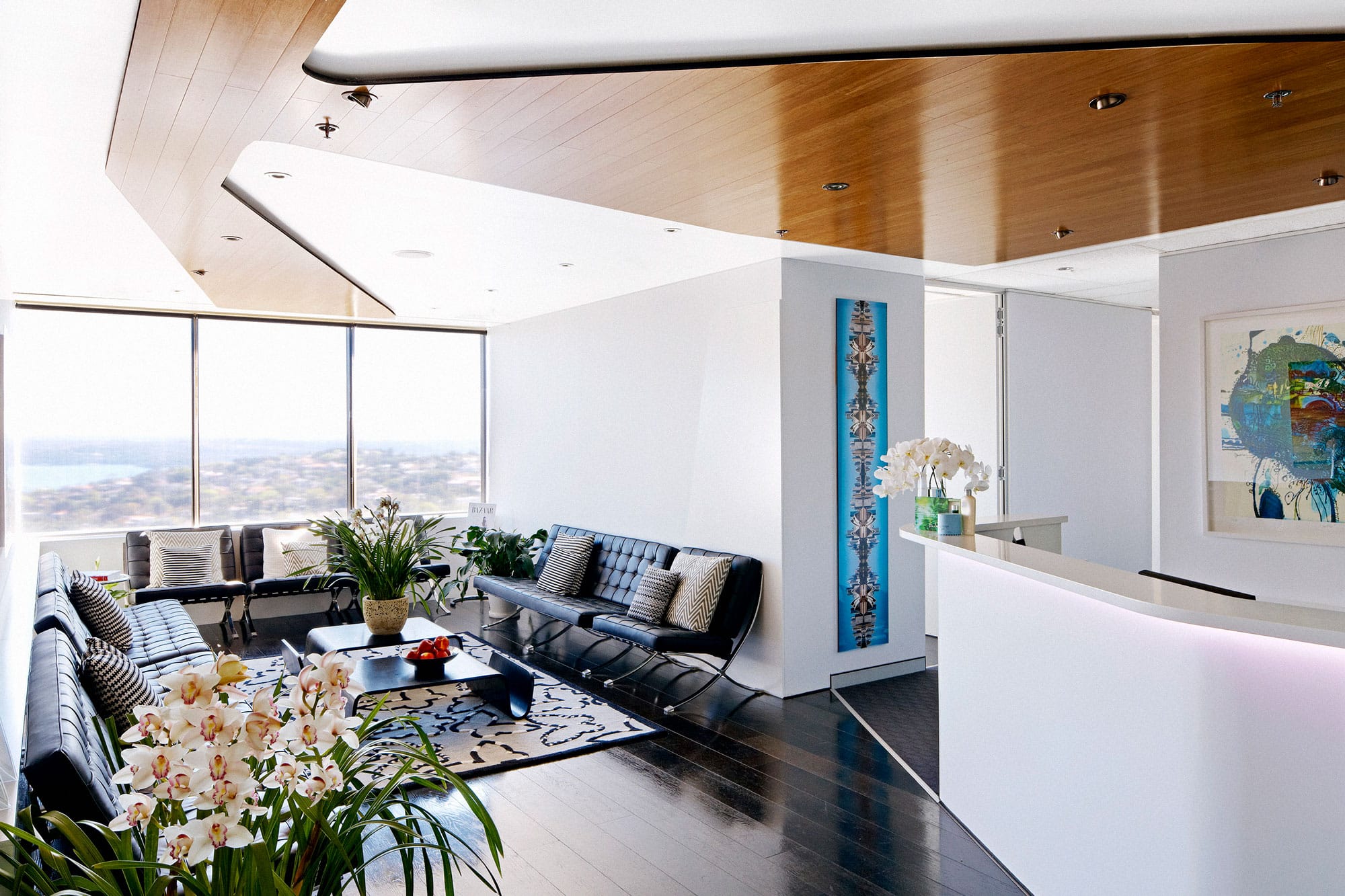 Drawing elements from Australian beach culture, Dr William Mooney's Face Plus Medispas goes beyond the standard clinical look and creates an environment drawing inspiration from their Sydney surroundings of the sand and sea.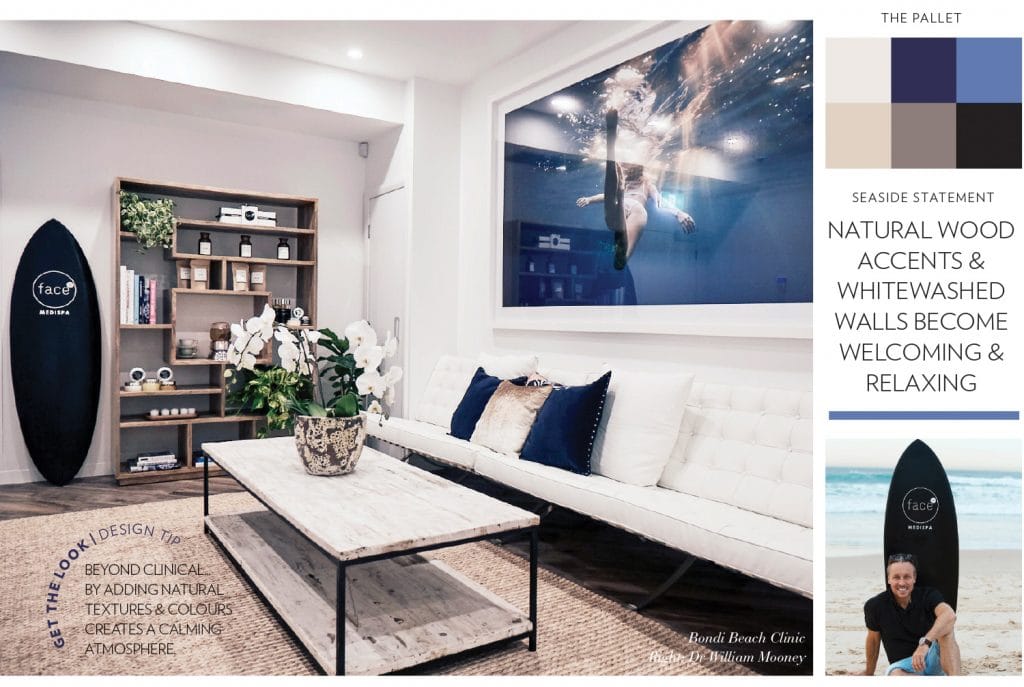 Created on the concept that beauty comes from the inside too,
Face Plus Medi spas are Dr William Mooney's extension to his successful cosmetic clinic. Located in three locations; Bondi Beach, Bankstown and Bondi Junction, each clinic combines medical beauty procedures, with traditional spa treatments.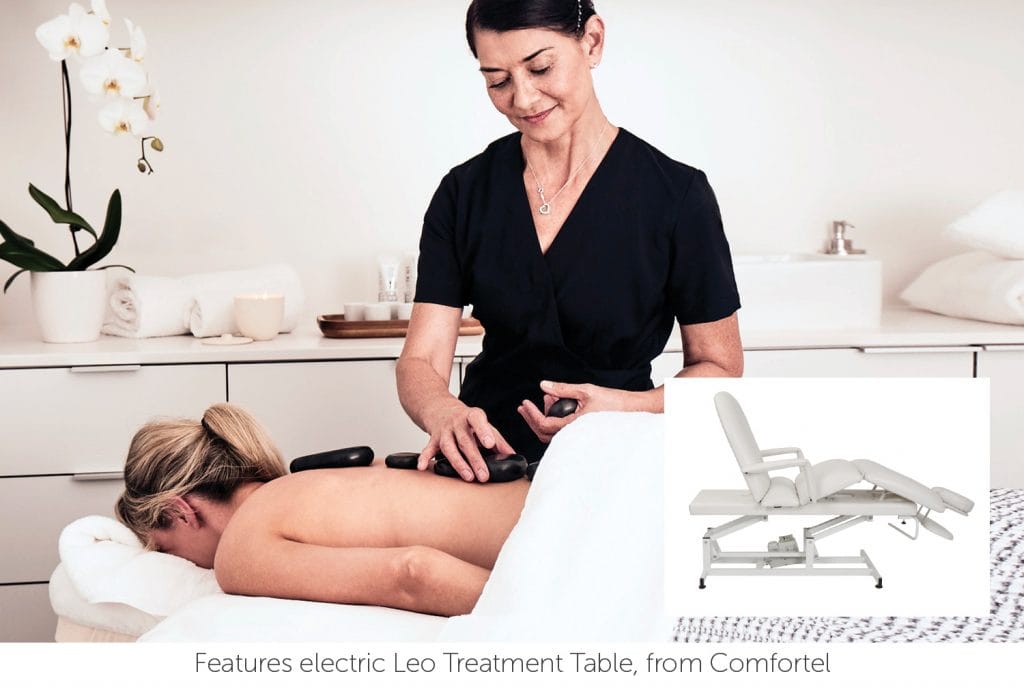 To get the look, the interior is light and bright with underwater artworks, natural wood accents and whitewashed walls creating an environment that is both welcoming and relaxing. The natural colours and textures coupled with refined salon furniture pieces successfully gives the impression of calmness and warmth for anyone walking in.
The space beyond reception, including the treatment rooms, continue to be light and bright but now combines a clinical look to really give you the sense of expertise within the luxury medi spa. Comfortel's treatment tables are featured in each clinical treatment room.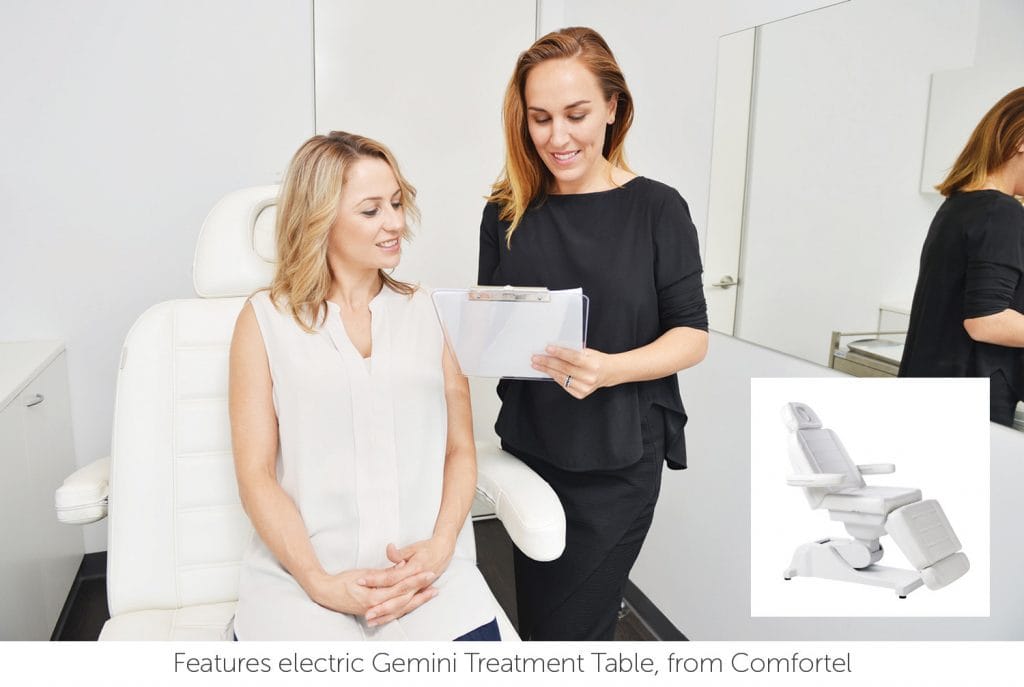 Whether you want the client to sit up to go through a consultation, lay back to administer cosmetic treatments or totally lie down for a traditional pampering service, the Comfortel treatment tables are perfect for our medi spa's extensive service list.  
Briana – Operational Manager 
Images courtesy supplied by FacePlus MediSpa  www.faceplus.com.au