Brady Hair Salon. Soft & Understated Minimalism Salon Design
Hairdressing
Salon Spaces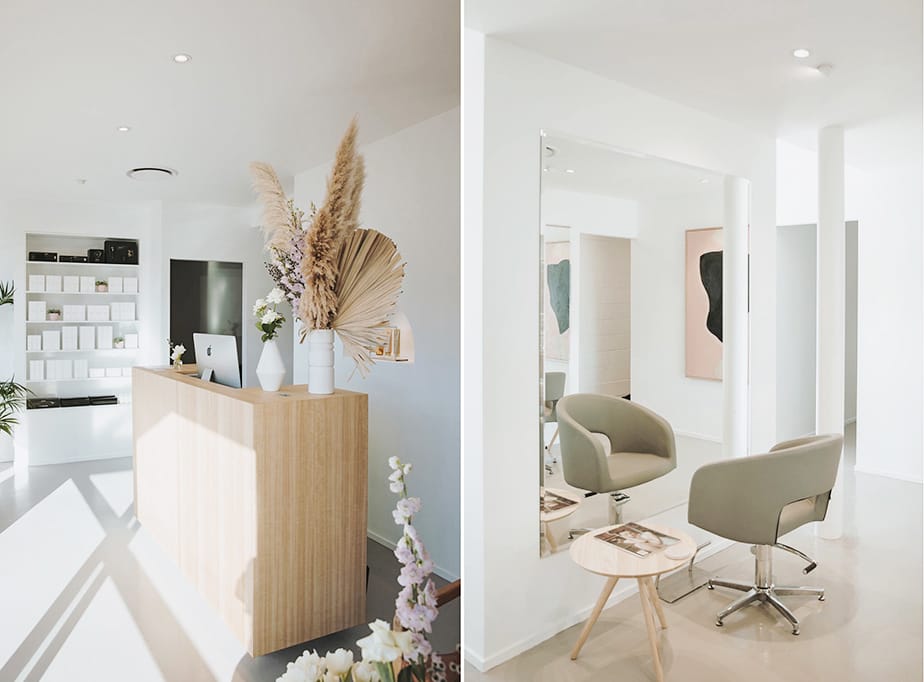 Brady Salon is a sweet escape of delicate soft and understated tones situated in the alluring coastal town of Lennox head, just outside Byron Bay.  
Focusing on luxury service, the salon interior is a minimalist's dream characterised by a calm, neutral palette combined with light timbers and a gorgeous array of indoor plants. The beautiful salon entrance opens to a custom-made front counter with the latest trendsetting floral arrangements to be envious of.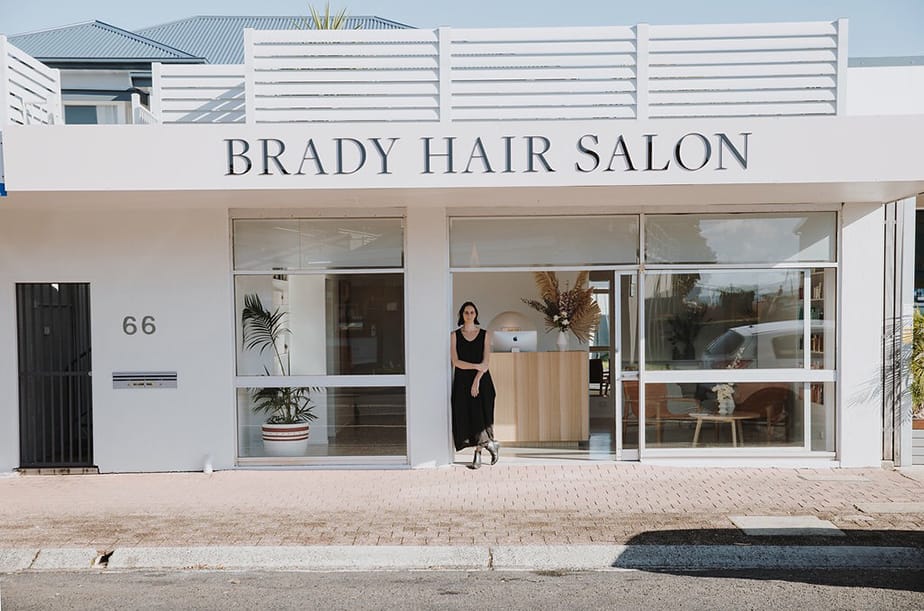 Designed by salon owner Jessica Brady with the help of hubby (who is a builder), walking into the styling stations area within the salon space, you can't help but notice the beautiful pastel artwork.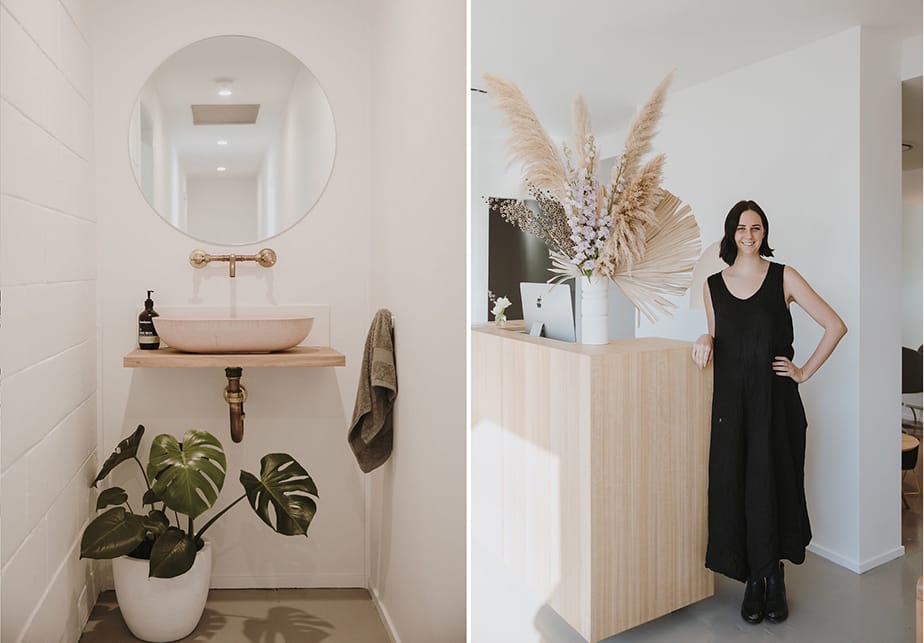 "When designing my salon I really wanted to work with pieces that were both stylish and functional. I was finding beautiful chairs that looked amazing but not comfortable or seeing salon chairs that looked generic. Dealing with Comfortel was a welcome blend of both comfort and style that I was looking for.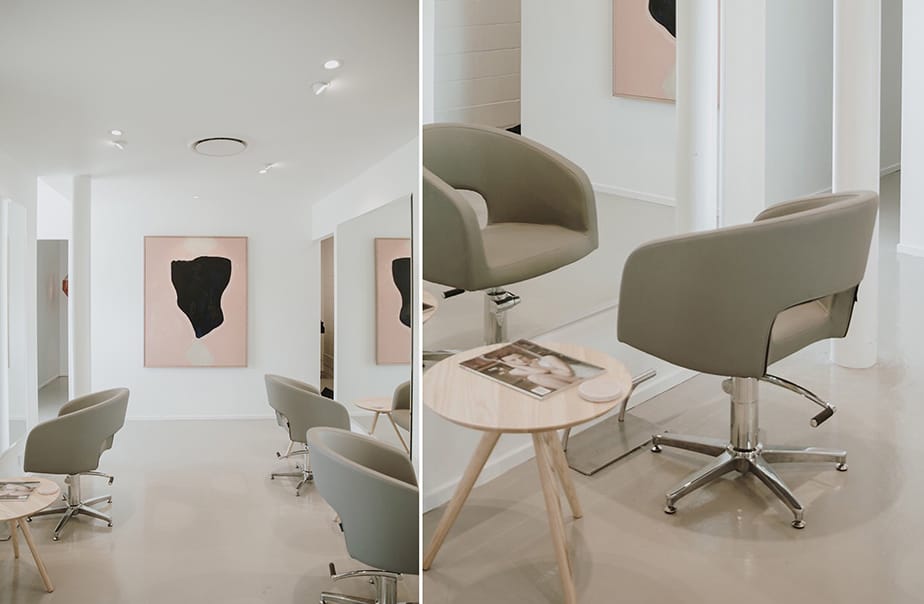 The salon design space combines large mirrors paired with Comfortel's Stacey Salon Chair in Grey.
"Having the option to re-upholster the chairs changed everything as I felt I could have the functionality of a salon chair with something that suited my style. I wanted the space to feel really beautiful and not like a typical salon. These chairs are a beautiful addition to our working area." 
The salon design feeds into some of the broader trends around calmness and nature while creating a demand for clean lines and a sense of openness across the whole space.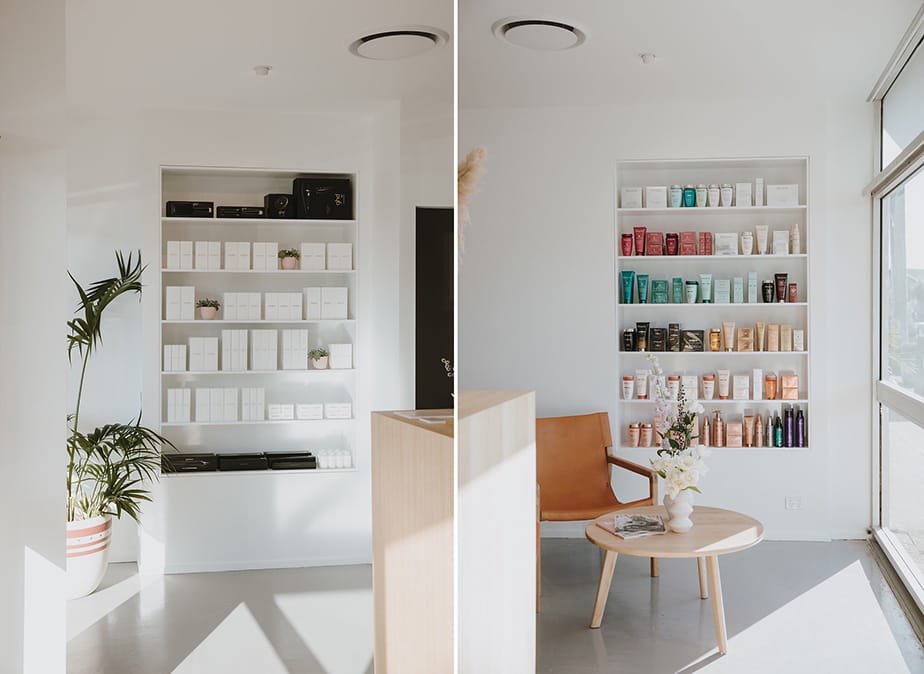 Here's how to get the Soft & Understated Minimalist Salon Design Interior look: 
Minimalism in salons design works on the principle that less is more. The salon look is stripped down to essential elements and empty space is left to make the design statement. Use colour sparingly, the idea is not to distract or detract from it's simplicity.
Go for neutral light colours; greys and tan mixing with beige tones.
Space is important, there is an open, airiness about the look.
Focus on shape, colour and texture
The design layout is kept clean and simple, so you can still see wood tones in furniture and the stitching in textiles.
Bring in a softer colour palette of feminine hues – easy items are floral arrangements or artwork.
—-
Salon Brady Hair Salon, 3/66 Ballina Street Lennox Head
www.bradyhairsalon.com  @bradyhairsalon
Salon Owner:  Jessica Brady
Salon Furniture:  Comfortel Furniture
Flowers @wildernessflowers_
Artwork @jordi_pordi
Photography @ameliafullarton
Graphic design @little_mex
Reception Furniture @wornstore
Construction & Build @mcgregor_construction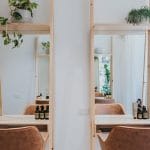 Hairdressing
Salon Spaces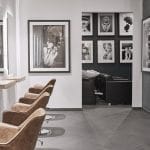 Beauty
Hairdressing
Salon Spaces