Huggie Connect Wash Lounge With Massage - Textured Black
Electric Reclining Shampoo Lounge & Hairdressing Basin with Massage
Sign up or login for Trade Price + Shop
Meet Huggie, the embrace you didn't know your salon needed. Huggie, an electric reclining washlounge is here to hug you in comfort, and it shows in every curve of its textured black upholstery and compact design. As you sink into those soft plush arms, you'll understand the name's true essence. Don't let its compact design fool you; Huggie has it all.
From an electric reclining feature that comes with a soothing vibrating massage function to a sliding and tilting basin adaptable for all client heights and comfort preferences, Huggie is more than just a salon washlounge. It's a sanctuary of relaxation, tailored for those who appreciate a little extra pampering. So, when you think of the ultimate embrace, think of Huggie.
dimensions & product details
Dimensions & Specifications
5L per minute (5 Star Rating)
UV stabilised, Cold crack protected, Fire retardant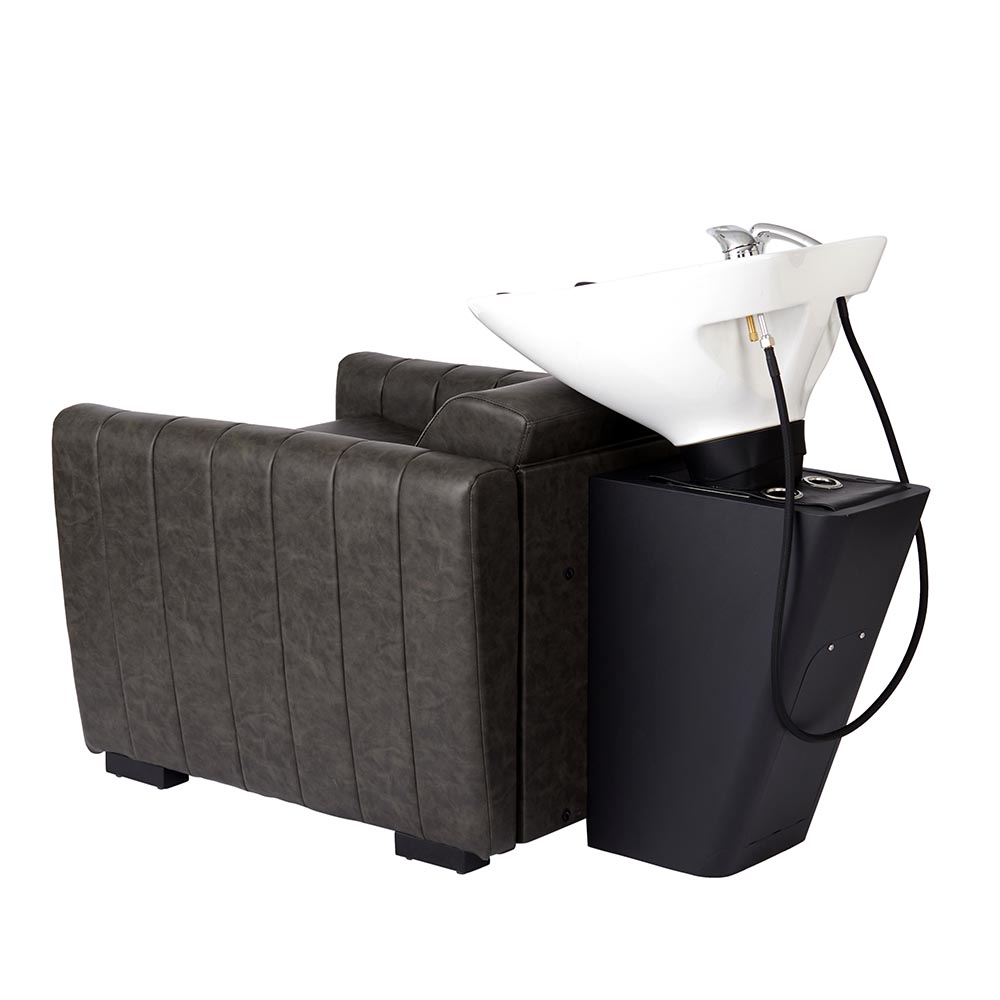 Features That Hug Back:
Unwrap Huggie's Luxe Comforts
Comfortel Comfort Series 'Memory Foam' Technology
Compact all in one Shampoo lounge with electric recliner
Wireless Bluetooth Remote
Pulsating Vibration Massage
Professional hair salon back wash shampoo lounge and hair basin.
UV stabilised, cold crack protected upholstery
Fully adjustable – can stop in any position.
The adjustable recliner provides customisable comfort for the client
The superior cushioning make it comfortable to sit in the chair for long periods of time
Showerhead: 2 optional spray settings: Stream, Spray
Fully upholstered armrests
Adaptable Basin: Slides & Tilts for Both Short and Tall Client Comfort
Includes Comfortneck
Plumbing
• 40mm flexible waste pipe included
• Plug and waste factory installed
• Tilting mechanism factory installed

Need more Help?
Visit our Comfortel Product Help & Support Portal
Find answers to your questions about this product.
Get help, download installation manuals, find solutions and more.