Hair Salon Stools
Hairdressing Salon Stools, expertly shaped for a comfy and supportive sit. Your clients will be thankful for a supportive hair styling stool while you style on the go.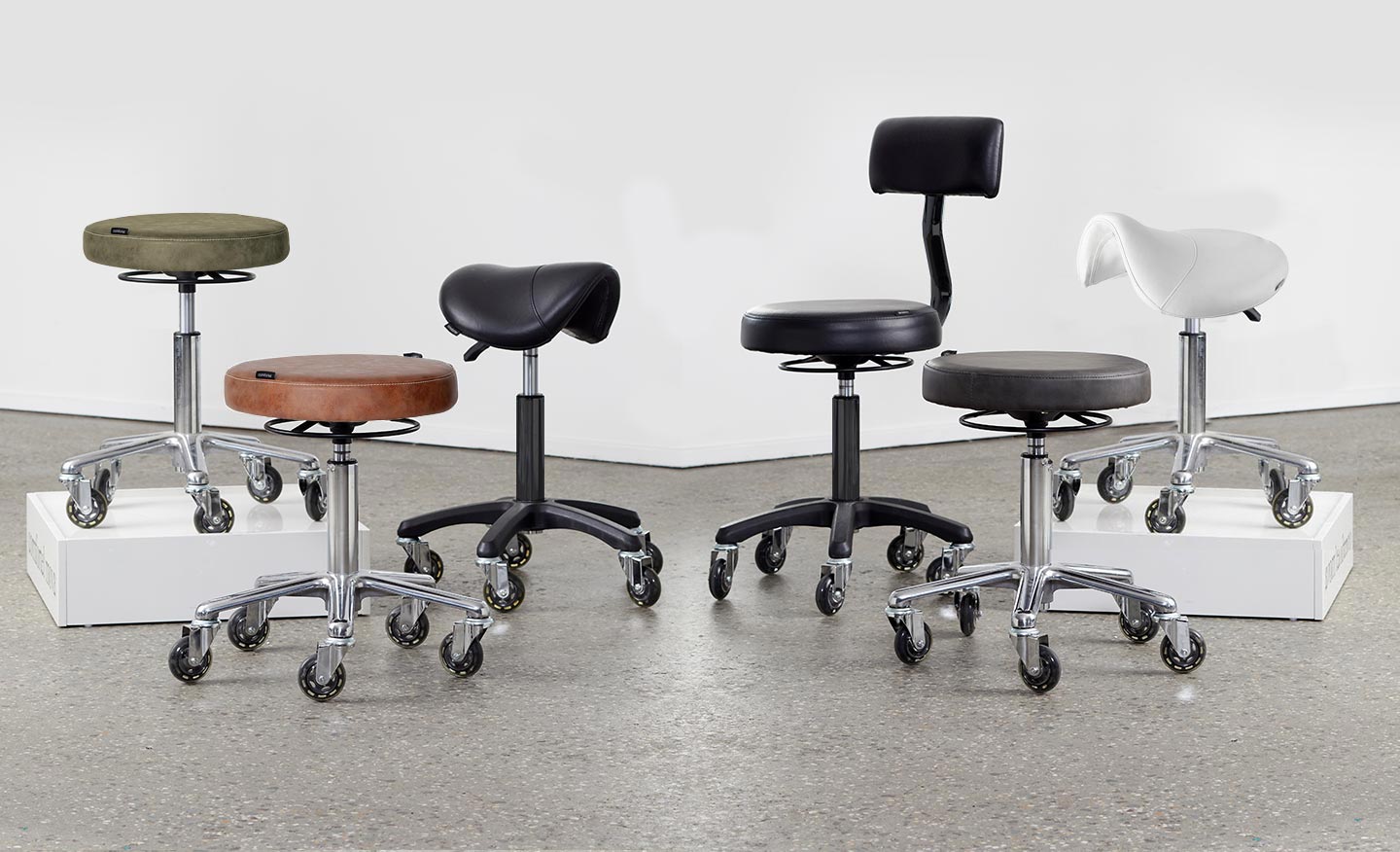 Hairdressing Stools
Modern, ergonomic hair stylist stools provide a seamless and comfortable salon experience, and Comfortel stocks a wide range of quality hair stools with adjustable gas-lift height controls, easy swivelling bases and hair-repellent castors for hair cutting & styling on the go. Choose from cutting stools, saddle cutting stools, and reception stools that look sharp in all types of colours including blush, black, sage green and tan in a black or aluminium base, are kind on your derriere, and are easy to manoeuvre around any hairdressing salon area. They're the ultra comfortable way to style when you're busy on the floor, so take the weight off with a hair salon stool from Comfortel.
Why Choose Comfortel As Your Hairdressing Salon Stool Supplier?
Comfortel is one of the biggest suppliers of salon furniture and equipment in Australia and New Zealand. We design and manufacture our own exclusive range of high-end salon furniture including cutting stools, and we also supply and recommend a wide range of salon furniture and equipment from some of the industry's leading names. In the past, European designers set the benchmark for design trends in Australia salons, but at Comfortel we're creating our own 'Australian' trend and helping to define the future of salons in this country. And because we stand for high quality, we back what we sell including our hairdressing stools, with a comprehensive range of warranties.
Purchase A Hair Stylist Stool Today!
If you'd like to purchase one or many of our stylish, ergonomic hair salon stools online, simply register for an account today and start shopping right away. You can also drop in and see our range of hairdressing stools at one of our showrooms across Australia and New Zealand. We're your go-to solution for high end salon furniture and equipment, so give your salon space an injection of pizzaz with stylish hairdressing stools and contact us today at Comfortel.
WANT TO GET INSPIRED?
Check out our blog for all the latest fit out and decorating tips.