Reception Desks
First Impressions Count.  Create a welcome area that sets the tone for your salon.  Enjoy the latest trendsetting designs and finishes in reception desks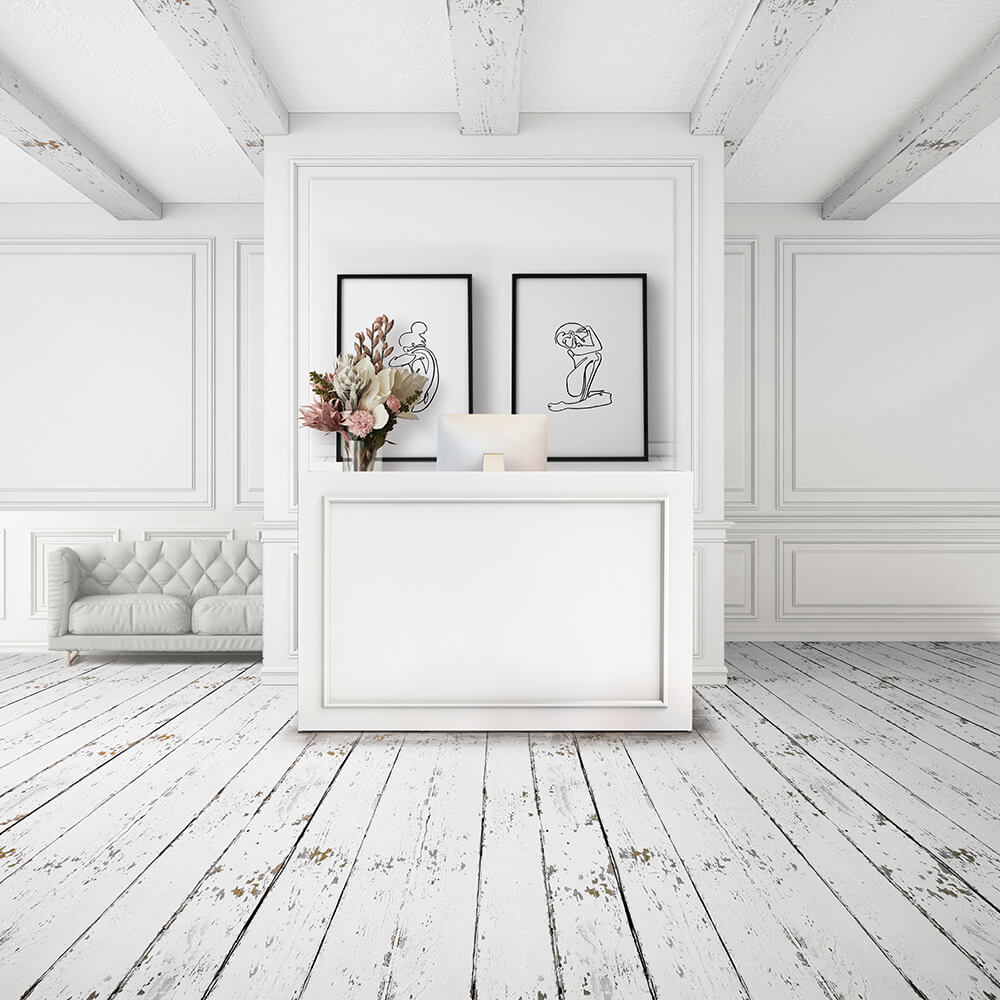 Salon Reception Desks
First impressions are important and Comfortel's range of salon reception desks will give your clients the very best impression of your business. Choose from beautiful and practical salon reception desks in a range of sizes, all with lockable drawers and slide out keyboard shelves. Many have display room for signage and merchandise, and they're available in a range of colours and finishes. So welcome your customers from behind stylish point-of-sale furniture from Comfortel and give your hair salon that polished, professional look.
While European designers once set the benchmark for salon trends in Australia, Comfortel's range of high-end salon furniture and equipment is redefining the look and style of our hair and beauty salons. Classical styles are giving way to uber cool industrial and minimalist looks and Comfortel is helping to fuel the creativity of Australian salon owners with our cutting edge furniture collections. Because we're about quality and reliability, every product we sell is backed by a warranty, including a 12 month parts and labour warranty on every product we sell.
So why not browse our extensive catalogue? You'll need to register for an account to shop online, but it's fast and completely free for members of the hair, beauty and medical industries. You can also visit one of our many showrooms located around Australia and New Zealand and shop in-store from our range. We have everything you need to take your salon to a whole new level, so see us today at Comfortel.