Salon Stools
An extensive range of premium salon stools for beauty salons featuring smooth rolling wheels.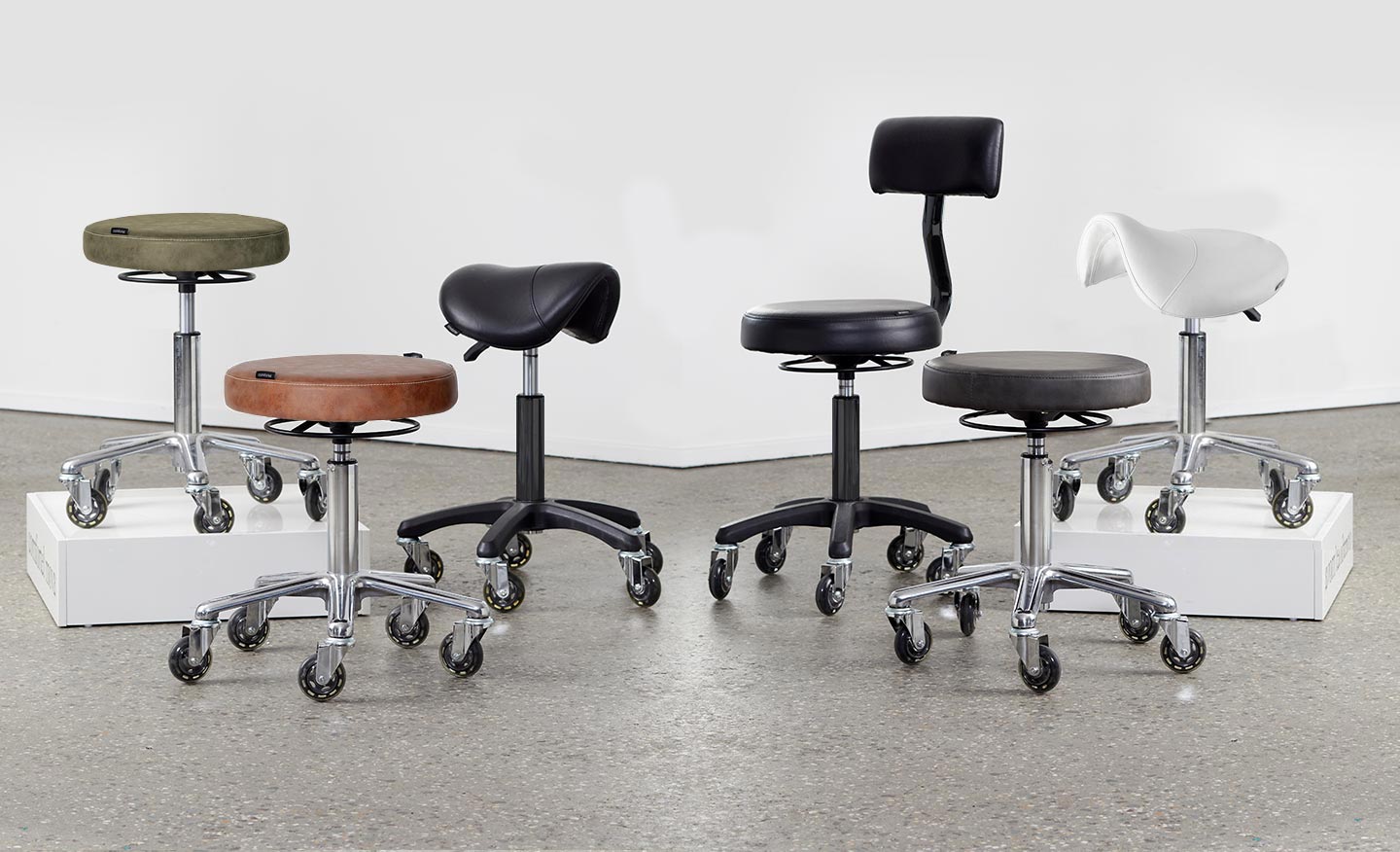 Beauty Salon Stools
When you operate a busy beauty salon, sitting down is often not an option unless you're a client. This is why a salon stool is such a great idea, allowing you to take the weight off while still being fully mobile. Whether you're doing nails, makeup or hair, a modern ergonomic beauty salon stool from Comfortel allows for a seamless salon experience. Our salon stools feature fully adjustable hydraulic lifts, plush padding for a comfortable touch and smooth castors for easy movement around the salon floor. So don't stand on ceremony; take a seat and work in comfort on a beauty salon stool from Comfortel.
With many years of experience supplying stylish and versatile salon furniture, Comfortel aims to provide our clients with the tools to free their creative capabilities and produce stunning results in their salons. We are one of Australasia's largest suppliers of salon furniture and equipment and every item we stock has been carefully selected for its particular benefits to salon owners, hairdressers and beauticians. After more than 20 years in the industry, Comfortel is now a go-to source for most hair and beauty salon essentials.
So feel free to browse our range of quality salon stools. Like all of our products, they come with a 12 month parts and labour warranty and in-stock items can be shipped next day for your convenience. To buy online, simply register with us for an account. It's fast, simple and free for members of the hair, beauty and medical industries. Or for a more hands-on feel of our range, you can call into any one of our many showrooms, located throughout Australia and New Zealand. We have everything you need to give your salon a complete makeover, so get in touch with Comfortel now, your one-stop destination for salon essentials.