Modern Mediterranean: Allure the Salon
Hairdressing
Salon Spaces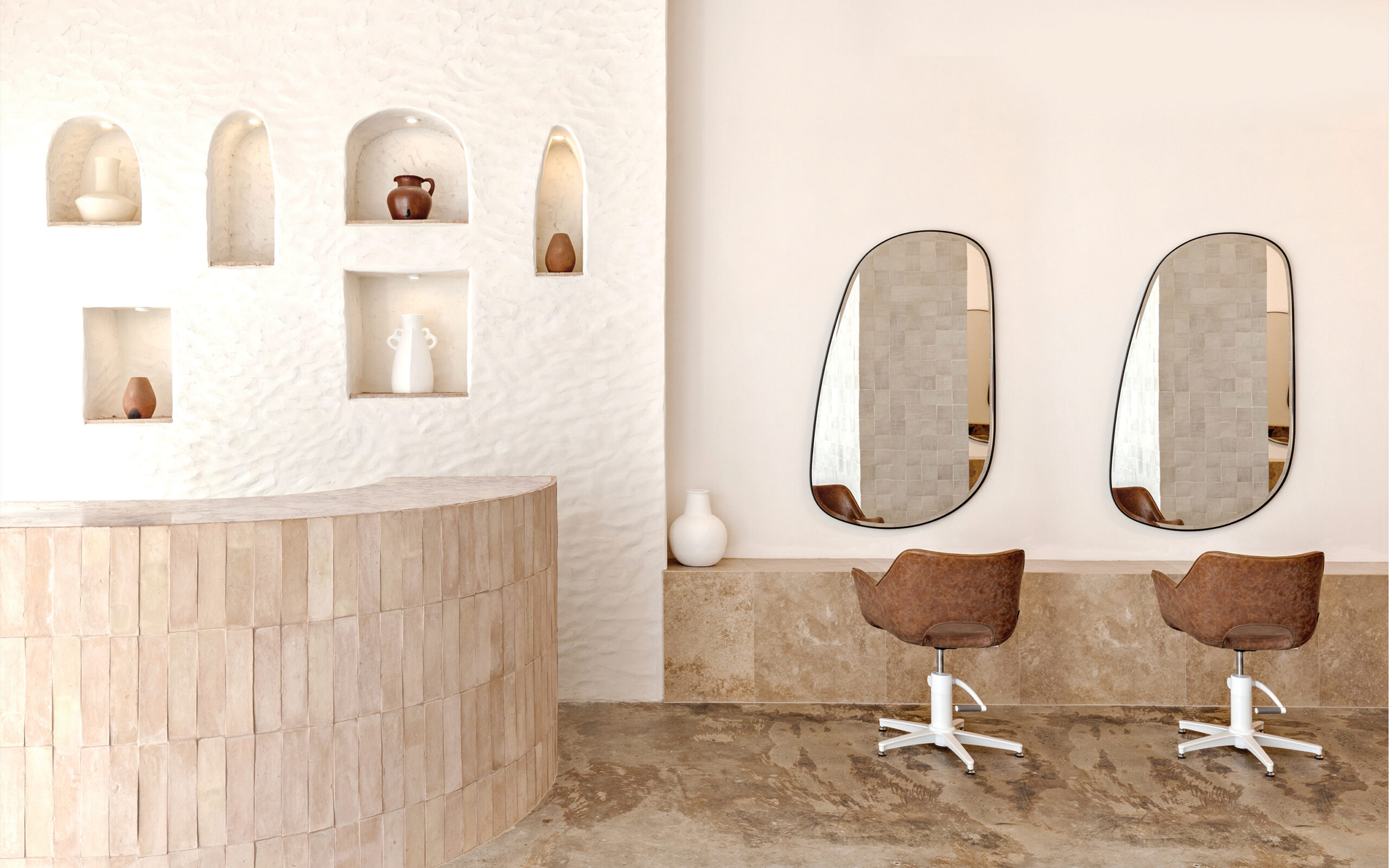 Dreaming of the Mediterranean with Allure
Recent Award winning Salon Design Space, Allure The Salon in NSW Australia shows us the importance of nature in design; tones, textures and silhouettes taken from earth and aligned for a true sense of calm.

With over 25 years of experience – Creative Director, Founder/Owner Renee Marshall has spent the last decade dreaming up her ideal space – a home to hero hair design and inspired moments of self-care, creativity and human connection.
"Our stunning salon, located in the heart of Terrigal, has been thoughtfully designed and developed by space and brand specialists We Are Tribe. Inspired by the natural and raw beauty of the Mediterranean and the traditional architecture of Puglia in the south of Italy" says Renee.
The contemporary masseria style space, captures the charm of an original Puglian Farmhouse with whitewashed walls architecture with luxury finishes … an interior journey inspired by Renee's time in the south eastern tip of Italy.
This salon look was created via raw, earthy materials, notably Moroccan terracotta tiles and natural clay-based render, as well as matte polished flooring. The space evokes an instant sense of calm with the necessary dose of luxe.
At the styling station, Comfortel's Chloe Styling Chair in signature Tan adds warmth, complementing textured travertine tiles that frame the salon space. Flowy sheer curtains allow daylight to bounce off the high ceilings and unique pebble shaped mirrors, and beams of brightness stream into the space.
Moving into the wash area, it was designed to create a harmonised cave-like mood. A space for clients to retreat, experience a sense of privacy and deep relaxation. Comfortel's Harriet Electric Reclining Wash Lounge in Tan is the epitome of luxury comfort in Wash Lounges creates the indulgent for clients to relax and unwind.
To get the Modern Mediterranean Salon Style:
Start with a neutral colour palette to highlight curves and introduce elegance while balancing modern vibes throughout the salon.

Incorporate unique, curved shapes with tables, mirrors, vases and shelving to amplify the contemporary feel.

Keep it fluid and clean, opt for soft curves and fine detailing over harsh edges and deep features.

Introduce natural materials that show off texture.

Decorate with ceramics and feature pieces that show curves with an earthy colour pallet.
Get the look with Comfortel Salon Furniture

Salon: Allure the Salon
Shop 14b/10 Church Street, Terrigal NSW Australia Follow @allurethesalon_
Creative Director: Renee Marshall
Interior Design: We Are Triibe  www.wearetriibe.com
Photography by: @the.palm.co
Built by: @rileyluynchcarpentrydesign
Salon Furniture: Comfortel Furniture @comfortelfurniture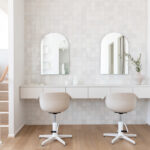 Beauty
Hairdressing
Salon Spaces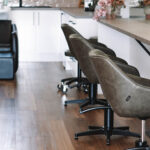 Hairdressing
Salon Spaces