Beauty Lighting
The latest in electrical beauty lighting and equipment.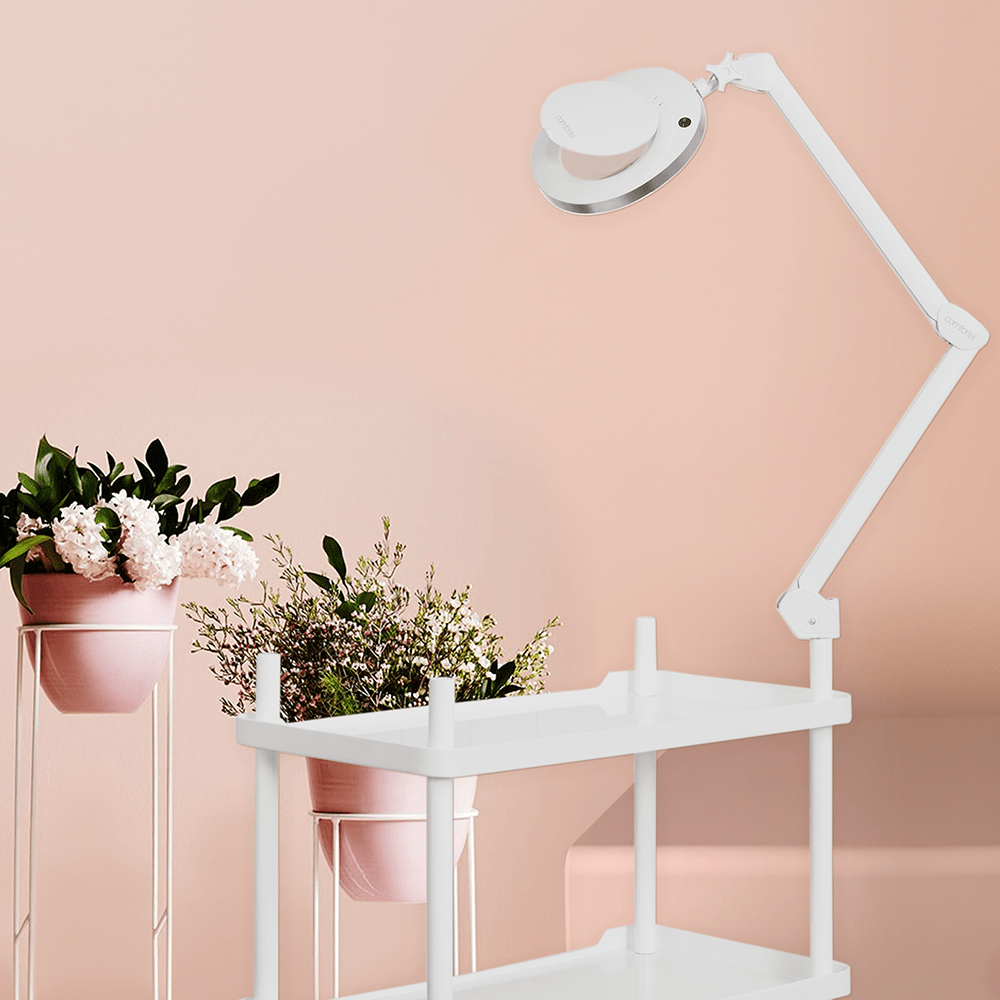 Beauty Salon Lighting
At Comfortel, we have the latest in electrical beauty equipment including LED magnifying lamps for close up skin treatments. With both bench and wall mounted fittings available, you can have the light you need in exactly the right places and our range of fully adjustable slim line daylight lamps are designed specifically for inspection work and delicate treatments. We also have multi-function beauty machines with LED mag lights built in, so browse our range for the lighting that best suits your salon and the kinds of services you provide. You can't go past Comfortel for reliable, professional beauty equipment and every magnifying lamp we sell includes a 12 month parts and labour warranty for your total peace of mind.
With years of experience supplying salon furniture and equipment to the hair and beauty industries, Comfortel is a company that's fully focused on providing our clients with the tools to free their creativity and produce amazing results in their salons. We are among the biggest suppliers of salon equipment in Australia and New Zealand and the reason for our success is largely because every product we sell has been individually selected for its benefits to salon owners, hairdressers and beauticians. With over 20 years in the industry, we are now a popular go-to for most hair and beauty salon essentials.
So put some light on the subject and add a touch of pizzaz to your interiors with Comfortel's salon lighting range. To shop online, just register with us for an account, which is fast and free for members of the beauty, hair and medical communities, or alternatively you can call into one of our showrooms located throughout Australia and New Zealand. We're your one-stop supplier for quality hair and beauty salon equipment, so contact us now at Comfortel.