Soft and Earthy with Sage Green & Blush: By Mahalia
Hairdressing
Salon Spaces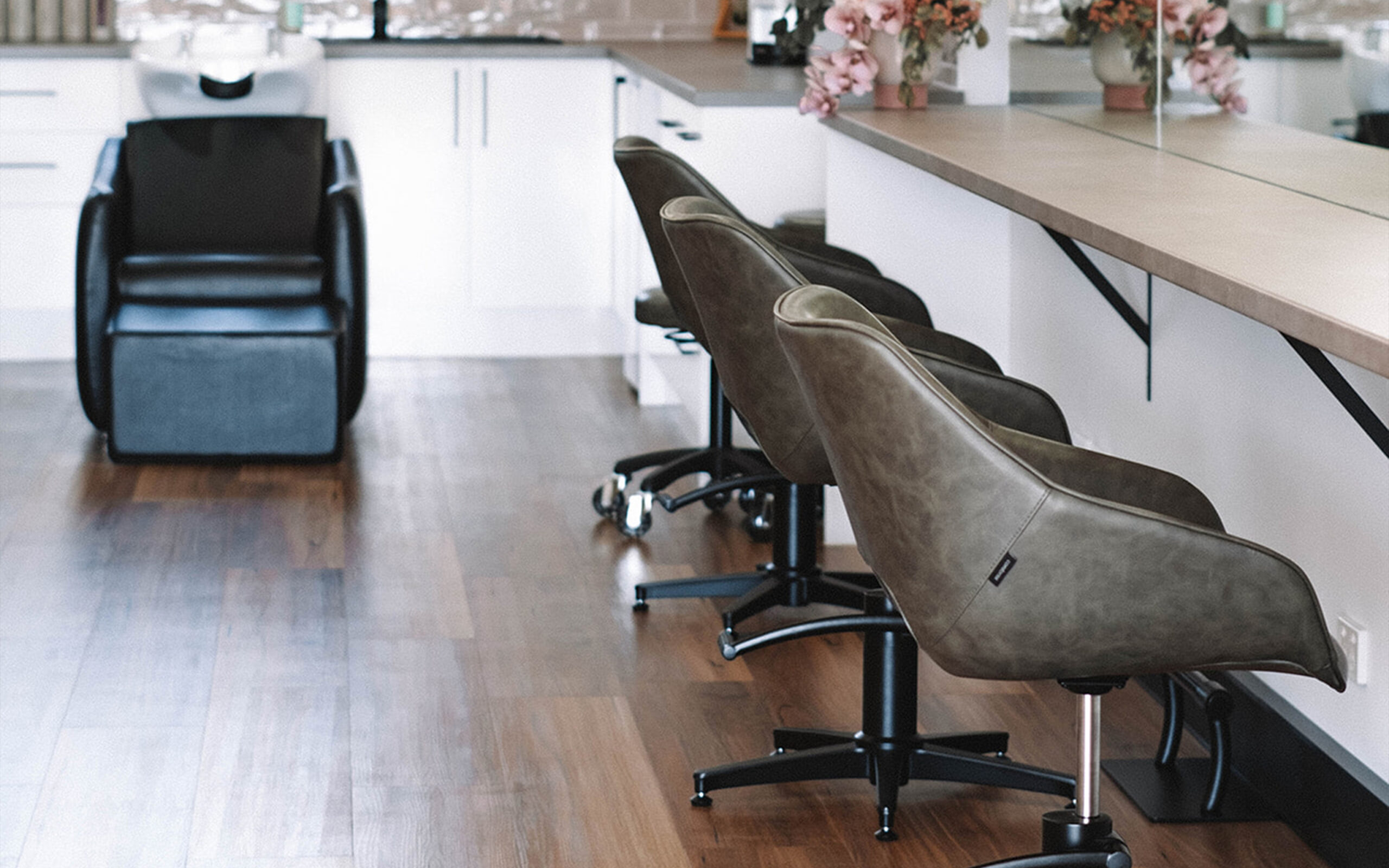 Inside By Mahalia's Feminine & Earthy Salon Style
Introducing By Mahalia, a one on one colouring studio located in Peregian Beach, a small coastal town on the Sunshine Coast, Queensland, Australia.
Salon owner Mahalia has created a timeless, tranquil and earthy space that feels like a peaceful oasis.

Salon Style: 
With a touch of blush to add a hint of femininity, the space exudes a calmness that clients can relax in.
Mahalia's salon boasts statement pieces that perfectly complement the soft and earthy ambiance of the space.

From the standalone arch mirrors to the entrance curtains that fall gracefully from the ceiling, every detail has been thoughtfully considered to create a warm and inviting atmosphere for clients.

Blush tiles add a subtle hint of femininity to the space, while the sage green furniture pieces create a soothing and tranquil environment that encourages relaxation.
Salon Furniture and Decor:

The combination of soft greens and dark tones create a soothing, earthy atmosphere that complements the salon's design perfectly.
Working with Comfortel was a smooth, fast and professional experience. The team provided lots of product information and were honest with all questions. The quality of Comfortel's furniture is second to none, especially their basins, which Mahalia receives compliments on daily.
Tips to designing a Soft and Chic Salon with Sage Green and Blush Accents: 
Choose a dominant colour: Pick either sage green or blush as the main colour and use the other as an accent throughout the space.

Use neutral colours: Complement sage green and blush with neutral colours like white, beige, or light Gray.

Balance is key: Since both colours are strong, it's important to balance them. Use more of the neutral colour to create balance.

Add greenery & floral arrangements: Plants can add a pop of colour and complement sage green. Add plants in blush-coloured pots to tie in the accent colour.

Mix textures: Adding different textures can create depth and interest.

Incorporate statement pieces: Unique pieces like standalone arch mirrors or textured curtains can add personality and a focal point to the space.
Get the look with Comfortel Salon Furniture
Salon: By Mahalia, Peregian Beach @bymahalia_
Salon Furniture: Comfortel Salon Furniture www.comfortel.com.au
Photographer: Florence Lemyer https://www.florencelemyre.com @florencelemyre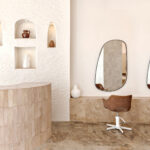 Hairdressing
Salon Spaces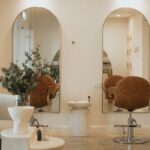 Hairdressing
Salon Spaces