Floating Curved Double Bench - Black
Floating Wall Shelf & Bench in Black
Sign up or login for Trade Price + Shop
The Floating Curved Bench makes this shelf the perfect base to your workstation. Perfect for under a round mirror or a single floating option that won't eat up any precious floor space. The curved look combined with the matte black surfaces makes to perfect for high paced salon life, ensuring it easy to clean.  Pair with any of our Salon Mirrors that need a bench or to our Salon Mirror Joiner Frame for a movable option within the salon.
dimensions & product details
Dimensions & Specifications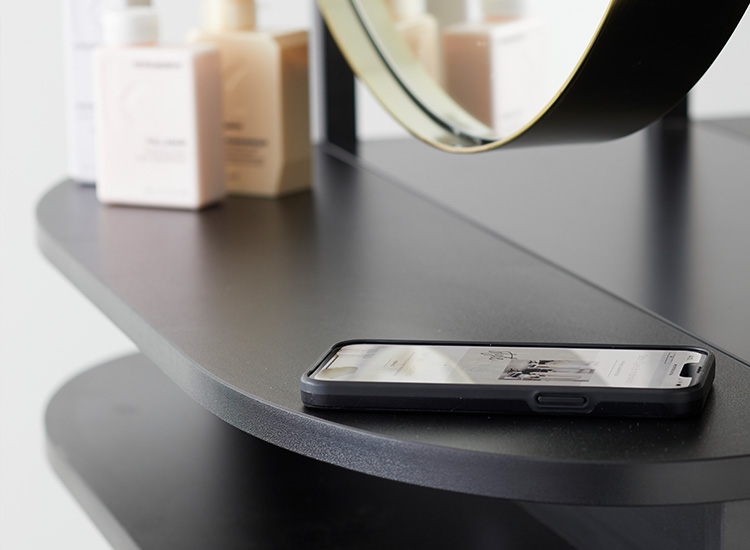 for the luxe look
For a totally luxe salon space, pair with our Halo Salon Mirror, for a modern, seamless look. The high quality matte surfaces with give a sense of luxury.
features
For a single bench floating option
Pair with any of our Round Mirrors or add your own mirror.
Compatible with our Salon Joiner Frame
#InstaSalon
See our Benches in Salons...