Sale
Sale!
Matilda Rose Styling Chair
Salon Hairdressing Chair
style: 4466
Matilda Rose, what an elegant design you are. With stunning eye-catching Rose Gold arm rests, why not add something that makes you blush and feel pretty inside, inside your salon that is.  Upholstered in black with a textured timeless back, finish off with a matte black base to have a feminine yet unexpectedly mature look.  For a Metallic Blush #SalonStyle add feminine blush neutrals, luxe textures and midnight tones for a refined and totally 'on trend' contemporary salon space.
Customise the look of your chair base:
Please note Gas Lift Option is only available with Capital 5 Star Bases
Choose Option 1 (mandatory):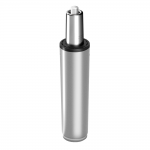 Gas Lift Chrome 170mm
Out of stock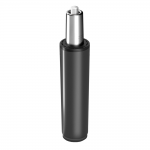 Gas Lift Black 170mm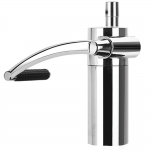 Hydraulic Standard (125mm) Chrome
Out of stock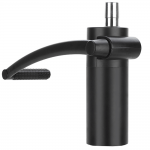 Hydraulic Standard (125mm) Black
Out of stock
Hydraulic Standard (125mm) White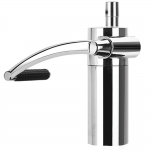 Hydraulic Extra Tall (165mm) Chrome
Choose Option 2 (mandatory):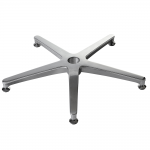 Capital Base – Aluminium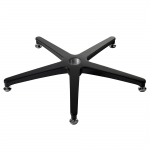 Capital Base – Matte Black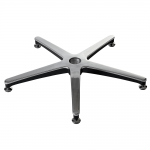 Capital Base – Two Tone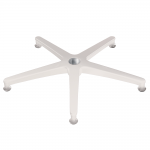 Capital Base – White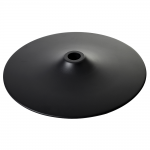 Luna Black
Out of stock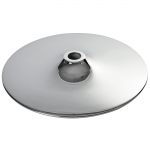 Luna Bright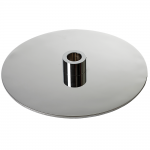 Omega – Bright Round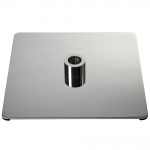 Omega – Bright Square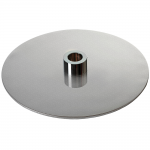 Omega – Brushed Round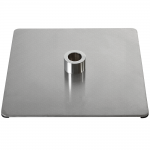 Omega – Brushed Square
Add to Wishlist
Features
Professional hair salon styling chair
UV stabilised, cold crack protected upholstery
Smart design to stop hair getting caught in the chair and seams
The adjustable seat height provides customisable comfort for both client and hairdresser
The superior cushioning make it comfortable to sit in the chair for long periods of time
Bases have been tested to hold up to 500kg
Specifications
Total Width    54cm
Seat Width       47.5cm
Seat Height Range     42-59cm
Finish      Rose Gold/Bronze chrome plated metal armrest with Black Velco Arm Pads.
Upholstery    UV stabilised, Cold crack protected, Fire retardant
Colour     Black. Rose Gold/Bronze
Installation/Assembly
Make sure to open carton without the aid of sharp tools as they may damage the product inside.
Put the base of the chair on the floor and insert gas lift into the base, placing the chair on top.
Chair should wedge together onto the tapered tube.
Maintenance
All upholstery needs some care; good housekeeping will help to prolong the life of any upholstered products.
Avoid extreme temperatures. Extreme cold can make your vinyl prone to cracking, while extreme heat can cause permanent stretching.
Avoid exposing your products to direct sunlight for prolonged periods of time.
Cleaning Instructions:
Clean regularly (weekly) to remove body oils which cause hardening.
To clean use a sponge which has been moistened in warm soapy water.
After cleaning with a sponge, dry with a soft, clean cloth.
Stubborn grime may require gentle scrubbing with a soft brush.
Do not use:
acetone
furniture polishes
bleach
detergent
abrasive cleaners
steel wool
A periodic inspection of all components and fasteners should be made to ensure that your beauty chair is structurally intact and functioning properly.
Delivery Information
DELIVERY INFORMATION
Provided all items are in stock, delivery lead times are as follows:
– Auckland areas   12-14 business days.
– North Island between  14 and 20 business days.
– South Island  between 16 and 20 business days.
For special requirements, please contact our customer service team on 09 271 4610 or email us at info@comfortel.co.nz and state your web order number.