dimensions & product details
Dimensions & Specifications
Black upholstery with a polished brass frame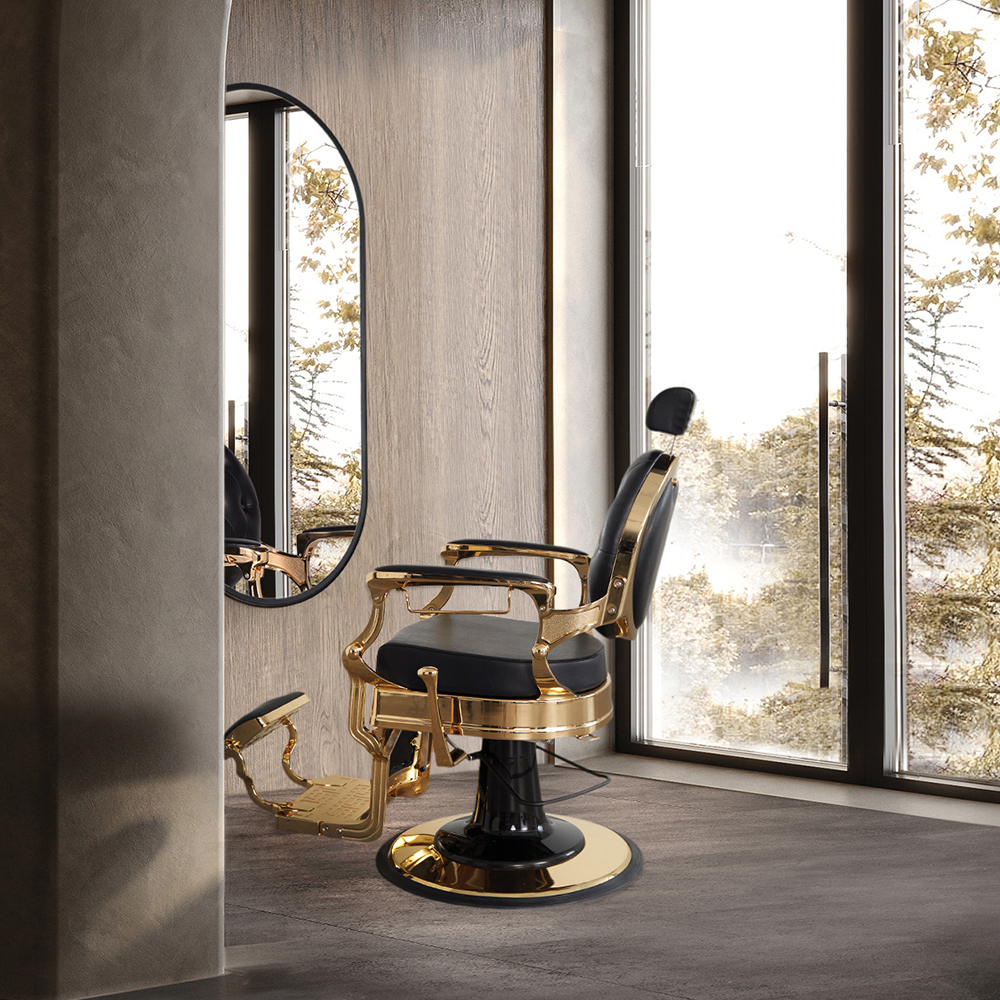 wild like a tiger…
Don't let his wild exterior fool anyone – Tiger has all the bells and whistles that a modern barber needs. The 360º rotation makes sure that no hair goes uncut, and your reclining backrest, adjustable headrest, and padded armrests make sure that every customer is as comfortable as a lion basking in the sun. And let's not forget about your upholstered and padded footrest and raised leg support, perfect for those customers who want to put their feet up and relax.
unleash the comfort
Tiger's design is the purr-fect balance of comfort and style, making it the perfect choice for barbers and clients who want to unleash their wild side. With its plush and supportive seat, your clients will feel like they're getting the royal treatment from the king of the jungle.
roaring features
• 360º (lockable) rotation
• Reclining backrest
• Adjustable, integrated, removable headrest
• Upholstered padded armrests
• Recline lever
• Upholstered and padded footrest
• Raised leg support
• Lockable hydraulic lift
• Round golden base

Need more Help?
Visit our Comfortel Product Help & Support Portal
Find answers to your questions about this product.
Get help, download installation manuals, find solutions and more.