dimensions & product details
Dimensions & Specifications
Sage Green upholstery with polished chrome and white details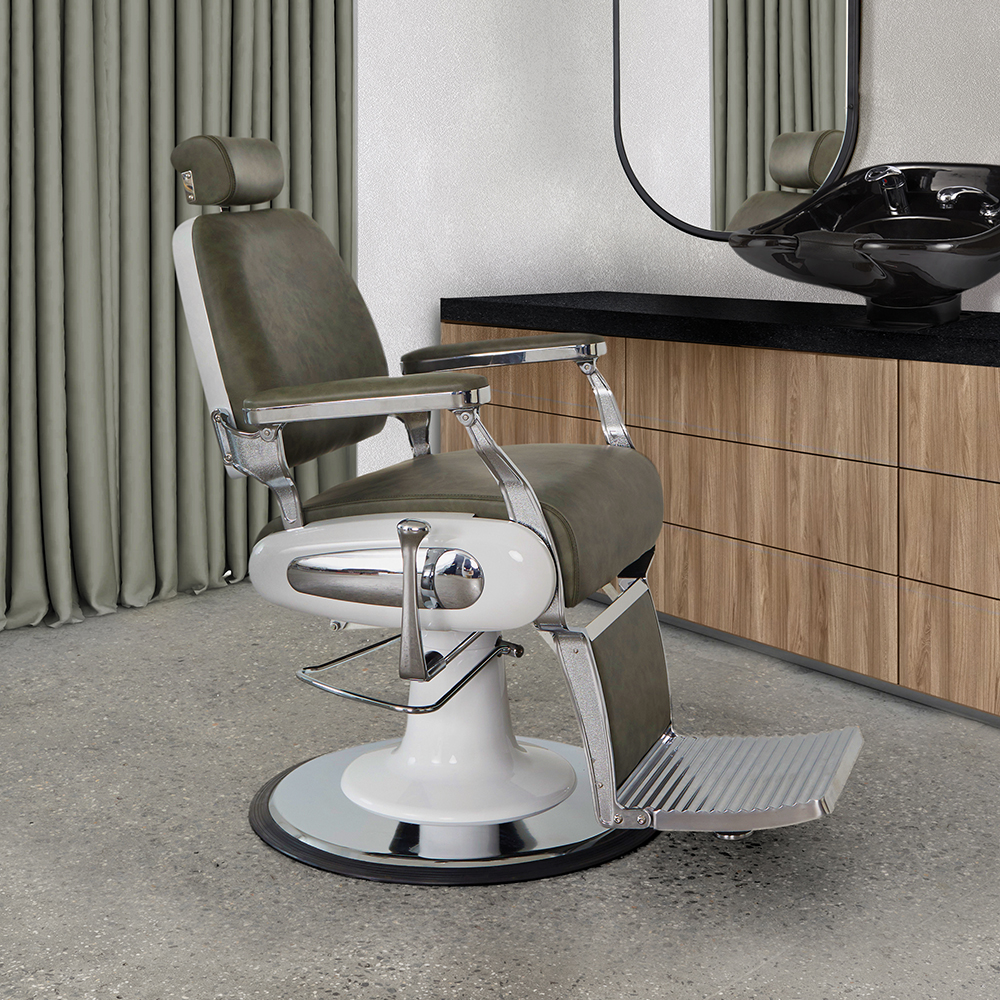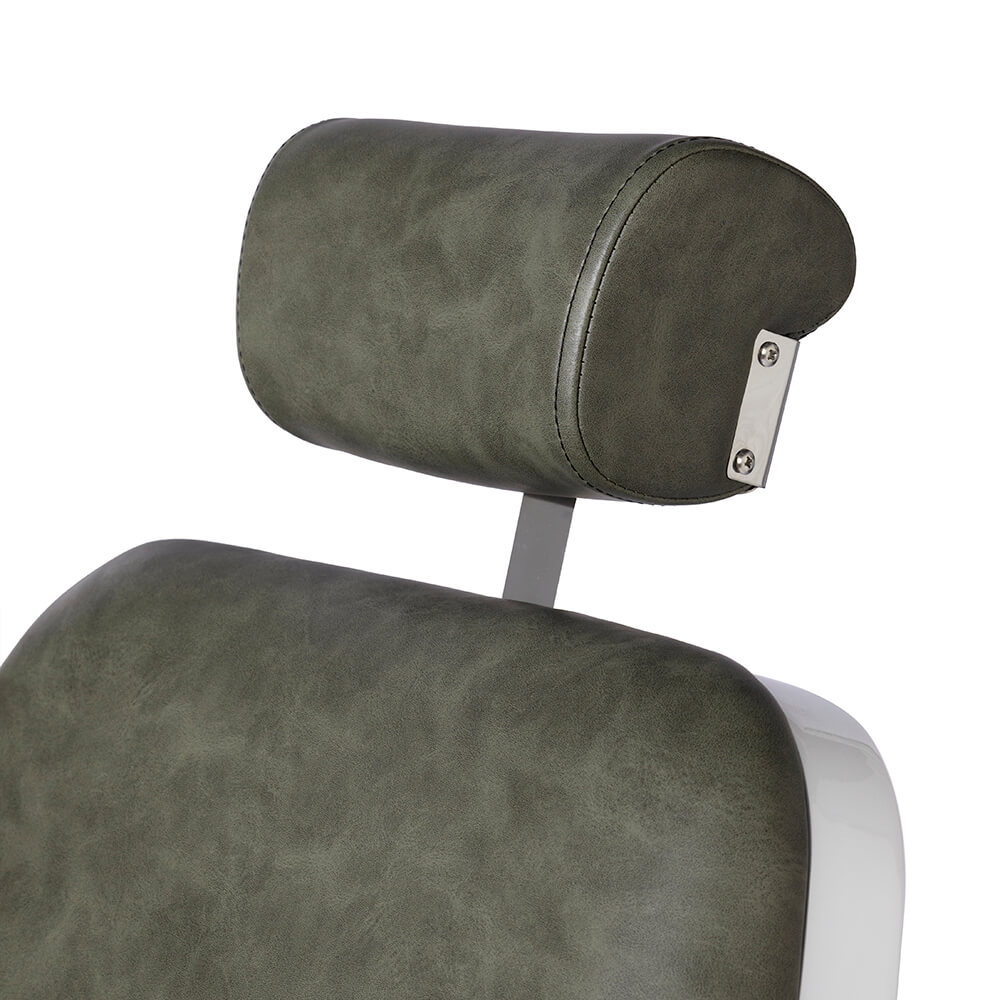 naturally comfortable…
Experience nature-inspired comfort with the Forest Barbers Chair. This tough and durable chair may evoke the serenity of the great outdoors with its sage green textured upholstery and rustic style, but it's also built to last and offers maximum comfort to anyone who sits on it. With an adjustable height range, it's suitable for both tall and short barbers. Plus, it's designed with traditional styling that's met with the highest grade of durability and finish, making it a reliable choice for any barbershop.
for any nature-loving barber…
If you're a nature-loving barber looking to create a unique and outdoorsy atmosphere in your barbershop, the Forest Barbers Chair is the perfect choice. Its rugged style and sage green textured upholstery are inspired by the beauty of the great outdoors, while its top-notch features and maximum comfort make it a practical and reliable choice for barbers and clients alike. With the Forest Barbers Chair, you can bring a touch of nature-inspired comfort to your barbershop and create a welcoming space for all.
trailblazing features…
• 360º (lockable) rotation
• Reclining backrest
• Adjustable, integrated, removable headrest
• Upholstered padded armrests
• Recline lever
• Upholstered and padded footrest
• Raised leg support
• Lockable hydraulic lift
• Round chrome base

Need more Help?
Visit our Comfortel Product Help & Support Portal
Find answers to your questions about this product.
Get help, download installation manuals, find solutions and more.