Amara Blush Curve Waiting Sofa
Waiting Sofa for Salons
Sign up or login for Trade Price + Shop
Oh Amara, how divine you look in all your curvy kidney style glory, with your plush blush upholstery and brass base shining like the sun. But don't let her beauty fool you – Amara is more than just a pretty face. She's also versatile, her smooth contours can wrap around corners or create an area that's organic and fluid.
And that brass base? It's not just for show. It's sturdy and reliable, providing a solid foundation for Amara to work her magic. Whether you're waiting for an appointment or just looking for a comfortable place to unwind, Amara is up to the task. With her goddess-like beauty and comfortable seating, she's sure to be the highlight of any space she graces.
dimensions & product details
Dimensions & Specifications
UV stabilised, Cold crack protected, Fire retardant
Blush, Polished Brass Base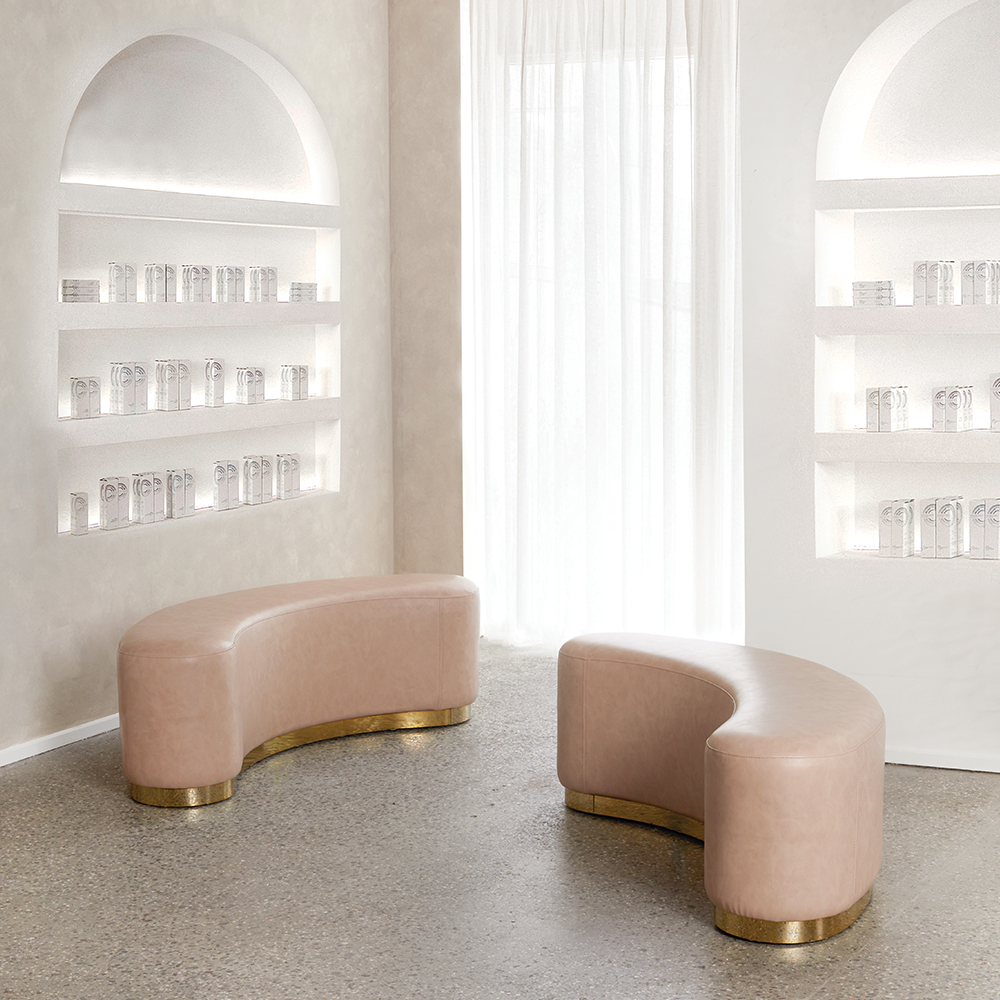 Meet Amara…
Stunning Design: The Amara Curve Waiting Sofa boasts a captivating kidney-style design, perfect for those who appreciate unique, modern aesthetics.
Plush Blush Upholstery: Featuring soft and comfortable blush upholstery, Amara provides a luxurious seating experience.
Brass Base: A sturdy, gleaming brass base complements Amara's curvy design, adding a touch of elegance and stability.
Versatility: Thanks to her smooth contours, Amara can wrap around corners or create organic, fluid spaces, adapting seamlessly to any interior layout.
Comfort: Designed with customer satisfaction in mind, the Amara Curve Waiting Sofa is ideal for those waiting for appointments or just seeking a comfortable place to relax.
Durability: Don't let her delicate appearance fool you. Amara's brass base ensures long-term sturdiness and reliability.
Centerpiece Potential: With her goddess-like beauty and standout design, Amara has the potential to be the highlight of any space she graces.

Need more Help?
Visit our Comfortel Product Help & Support Portal
Find answers to your questions about this product.
Get help, download installation manuals, find solutions and more.