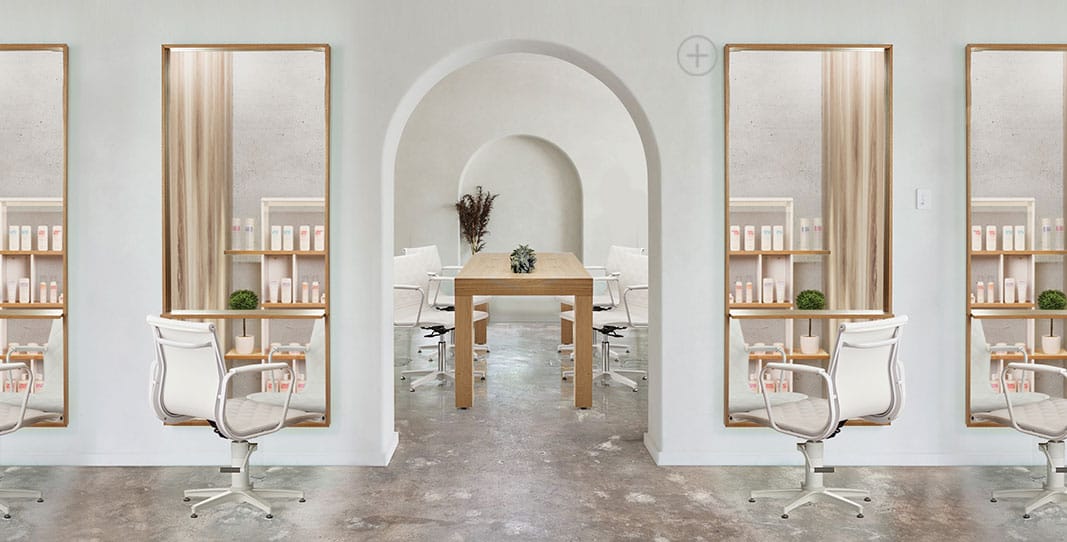 Trending Salon Spaces : Light Minimalist
'Layers of neutrals with natural raw finishes'
Recreate a Zen like retreat in your salon with a neutral colour palette and natural textures.  The refined aesthetic layers paler tones like white, ivory, grey or sand.  Bring the basics to life and make texture the hero with simple shapes and minimalist style. Hints of natural textures with wood, stones, marble or plants will bring warmth into the salon.